Debbie Chizewer Joins Earthjustice During Expansion Into Midwest
Earthjustice has filed more environmental lawsuits against Trump than any other group.
Washington, D.C.
—
Earthjustice, the largest environmental law organization in the United States, has hired a veteran environmental lawyer to head up its new Midwest Regional Office in Chicago.
Debbie Chizewer, who will serve as managing attorney of the Chicago-based office, has more than two decades of environmental law experience. In recent years, she has focused her lawyering on environmental justice and was most recently a law fellow at the Northwestern University Pritzker School of Law's Environmental Advocacy Clinic.
At the Environmental Advocacy Clinic, Chizewer led an effort to address extreme levels of lead and arsenic exposure at a Superfund site that impacted a low-income community of color in East Chicago, Indiana. She coordinated a coalition of legal organizations that persuaded federal and state agencies to take stronger action to investigate and address lead in drinking water, indoor lead, arsenic dust and lead paint in the community. In response to the coalition's advocacy, the Environmental Protection Agency (EPA) added hundreds of additional properties to the cleanup plan. The coalition's work substantially improved environmental and health outcomes for residents.
"For decades, the EPA didn't tell people in the community about the contamination and did not protect residents from known harm," Chizewer said, recently adding that her efforts included ensuring residents' voices and needs were heard. Her work in East Chicago was recognized with the 2018 National Law Journal's Energy & Environmental Trailblazer's Award and the NAACP Indiana Conference's Environmental Justice Award.
Chizewer also led the Environmental Advocacy Clinic's work on neurotoxic manganese pollution in the highly industrialized Calumet Corridor of Southeast Chicago. The clinic and its partners successfully advocated for the U.S. EPA to require air monitoring which exposed Clean Air Act violations. Their collective advocacy also generated local code changes imposing stricter controls on manganese operations in Chicago. Over the last four years, Chizewer also worked on a case challenging a proposed frack sand mine, and taught and wrote about climate change issues.
Chizewer's move to Earthjustice comes at a time when the national organization, with nearly 140 environmental attorneys, expands its efforts nationally to protect communities, public lands and wildlife from harmful pollution of air, water, food systems and consumer products while working to transition the nation from fossil fuels that drive climate change to renewable energy. Earthjustice has filed more than 120 lawsuits against the Trump administration to defend environmental protections that were in place when Trump took office in 2017.
As the new managing attorney of the Midwest Regional Office, Chizewer will lead the litigation strategy for the Midwest, focusing on environmental issues in states throughout the region.
A longstanding environmental attorney in the Midwest, Chizewer understands firsthand that there is a need for greater environmental litigation capacity in the region, given the array of challenges that are unique to the area.
While Chizewer's work has centered on environmental justice in recent years, she previously worked to protect the health of the Great Lakes and fought to protect wildlife and public lands in the Rockies from environmental degradation. Chizewer also serves as the Board Chair of the Shriver Center on Poverty Law, a national non-profit dedicated to promoting economic and racial justice.
"I look forward to utilizing my role at Earthjustice to work with regional environmental groups and communities to expand capacity for critical environmental fights across the Midwest," says Chizewer.
She believes Earthjustice is uniquely positioned to tackle environmental challenges in the Midwest and the nation. "Earthjustice has incredibly talented and effective lawyers who are also really committed to making a difference," Chizewer said.
"I am thrilled to have Debbie on board," said Earthjustice Vice President of Litigation Patrice Simms. "Her expansive record both working with communities to develop solutions to incredibly complex environmental problems, and fighting to protect species, lands, and iconic waters, makes her the ideal candidate to forge the legacy of our new Midwest office".
Chizewer graduated from Princeton University and earned her JD at the Boston University School of Law. After law school, she clerked in federal district court in Delaware, served as an attorney for the National Wildlife Federation's Montana office, worked as an assistant director at the Alliance for the Great Lakes' Chicago office, and practiced in the environmental law group at a large Washington, D.C., law firm.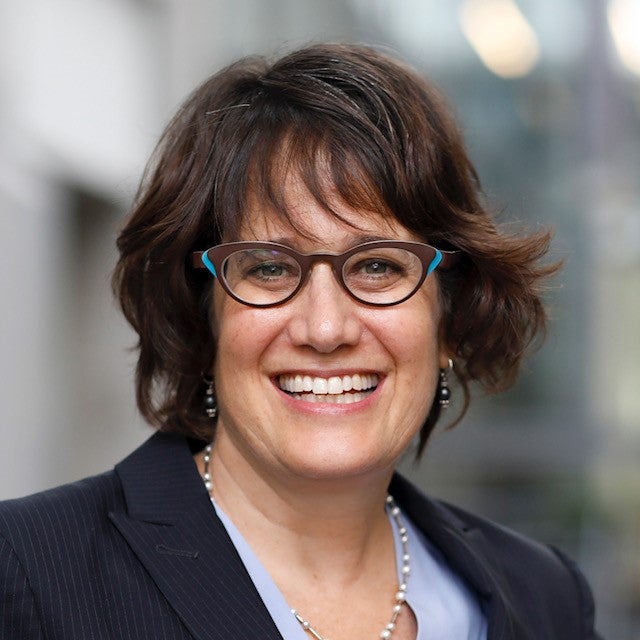 Earthjustice is the premier nonprofit environmental law organization. We wield the power of law and the strength of partnership to protect people's health, to preserve magnificent places and wildlife, to advance clean energy, and to combat climate change. We are here because the earth needs a good lawyer.