Earthjustice Condemns Trump EPA Rollback of Key Methane Emission Standards
The Obama-era rule is the latest in a string of environmental rollbacks the Trump administration is undertaking that would jeopardize our climate
Washington, D.C.
—
The Trump administration's Environmental Protection Agency today announced its proposal to dismantle a key Obama-era rule to reduce methane emissions from oil and gas companies. Adopted in 2016, the standards were the first nationwide requirements for the oil and gas industry to reduce methane emissions from its operations. Methane is 86 times more potent than carbon dioxide.
The following is a statement from Earthjustice staff attorney Tim Ballo:
"The Trump administration is once again putting industry interests over people and public health by gutting these common-sense emission standards. The rollback would only further exacerbate a climate crisis that is already near a point of no return. We cannot afford to go back. We've successfully sued the Trump administration in their attempt to dismantle methane emission standards in the past, and we'll sue again to keep these standards in place."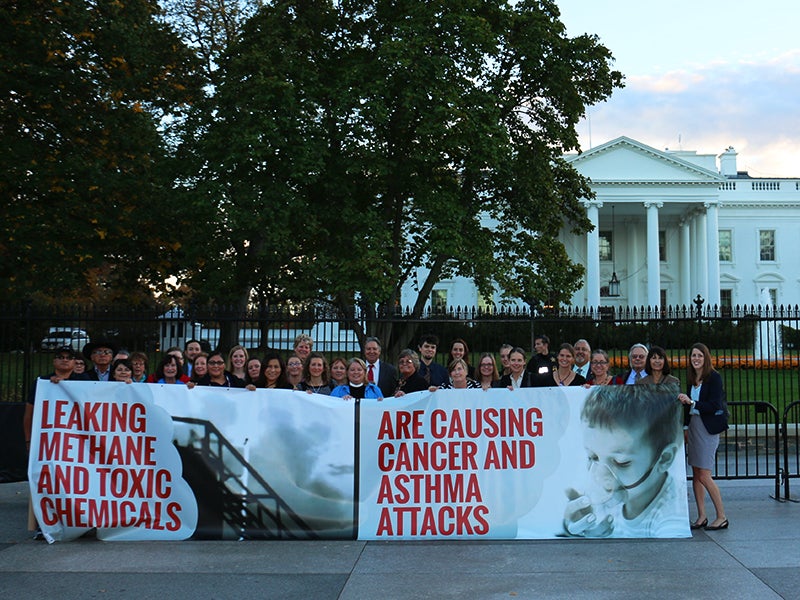 Earthjustice is the premier nonprofit environmental law organization. We wield the power of law and the strength of partnership to protect people's health, to preserve magnificent places and wildlife, to advance clean energy, and to combat climate change. We are here because the earth needs a good lawyer.