Earthjustice Statement on Nomination of Andrew Wheeler to Head Environmental Protection Agency
"If confirmed, he would continue the policy of dirty energy bailouts, eliminating public health safeguards, and climate denial that the Trump administration embraces with open arms."
Washington, D.C.
—
President Donald Trump announced the nomination of Acting Administrator Andrew Wheeler to head the U.S Environmental Protection Agency (EPA) today, despite the fact that hundreds of thousands of federal workers remain in a state of uncertainty weeks into a federal government shutdown.
The following is a statement from Martin Hayden, Vice President of Policy and Legislation at Earthjustice:
"For months, Andrew Wheeler has been running the Trump administration's dirty energy favor factory at EPA — today's nomination is his reward for dutifully serving the interests of the worst polluters in the United States. If confirmed, he would continue the policy of dirty energy bailouts, eliminating public health safeguards, and climate denial that the Trump administration embraces with open arms. We urge the U.S. Senate to reject this nomination and instead investigate the sweetheart deals dirty energy companies are getting from Trump's EPA."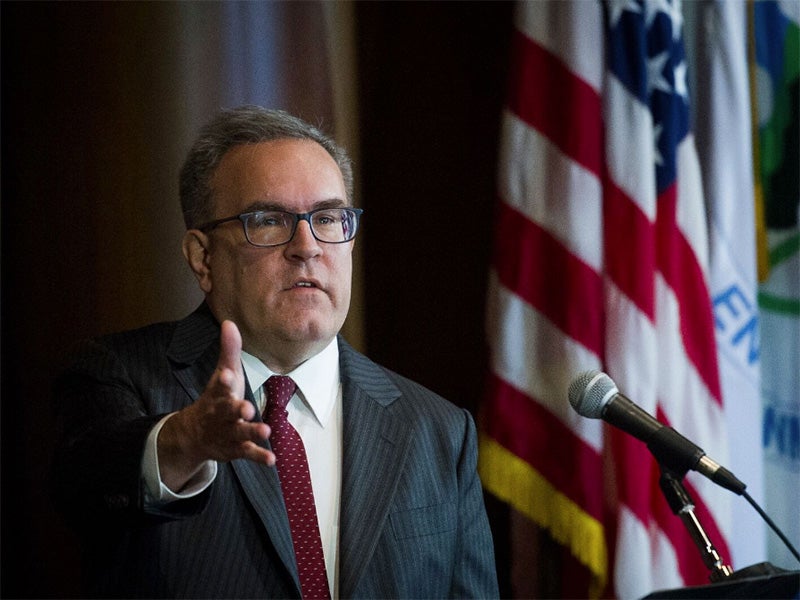 Earthjustice is the premier nonprofit environmental law organization. We wield the power of law and the strength of partnership to protect people's health, to preserve magnificent places and wildlife, to advance clean energy, and to combat climate change. We are here because the earth needs a good lawyer.