House and Senate Introduce Bills Blocking Trump's Endangered Species Act Reg Rollbacks
Legislation would repeal the administration's efforts to drastically weaken wildlife protections
Washington, D.C.
—
Update: Jan. 29
Thanks to your efforts, the PAW and FIN Act passed the House Natural Resources Committee on Water, Oceans, and Wildlife.
Contact your legislators, and urge them to call for a House-wide vote on this bill to protect our wildlife.
Find your Congressperson
Leaders in Congress today introduced legislation to block the Trump administration's dramatic rollbacks to the rules that implement the Endangered Species Act.
Senator Tom Udall (D-NM) and Representatives Raul Grijalva (D-AZ), Don Beyer (D-VA), and Debbie Dingell (D-MI) are leading the "Protect America's Wildlife and Fish in Need of Protection Act of 2019" or the "PAW and FIN Act of 2019" which blocks the Trump administration's attempts to weaken the critical and popular environmental law that serves as the last safety net for animals and plants facing extinction.
Statement from Marjorie Mulhall, Earthjustice Legislative Director for Lands, Wildlife, and Oceans:
"In the face of an extinction crisis, the Trump administration is shredding protections and shoving vulnerable wildlife closer to the cliff. Today, leaders in Congress have introduced legislation that rejects those destructive actions and protects the Endangered Species Act, the last safety net for many imperiled species."
President Trump and Interior Secretary Bernhardt's plan weakens endangered species protections by:
Injecting economic consideration into what must be purely science-based decisions about listing imperiled species;
Depriving newly listed threatened species from automatically receiving protections from killing, trapping, and other forms of harm and commercial exploitation; and
Allowing agencies to rely on empty promises of vague or uncertain steps to minimize harm to listed species in order to justify taking actions that harm endangered species.
Earthjustice, on behalf of environmental and animal protection groups, is suing the Trump administration over its new regulations that dramatically weaken the Endangered Species Act.
The Endangered Species Act has prevented more than 99 percent of listed species from going extinct. It is also wildly popular, with 90% of Americans supporting the Act.
Since taking office, the Trump administration has attempted to roll back health, safety, and environmental regulations to advance corporate and polluter interests. In response, Earthjustice has filed more than 120 lawsuits to aggressively defend the protections that make our environment healthier and our communities safer. The federal courts have been handing Trump one loss after another, ruling that the administration cannot flout the requirements of existing environmental laws.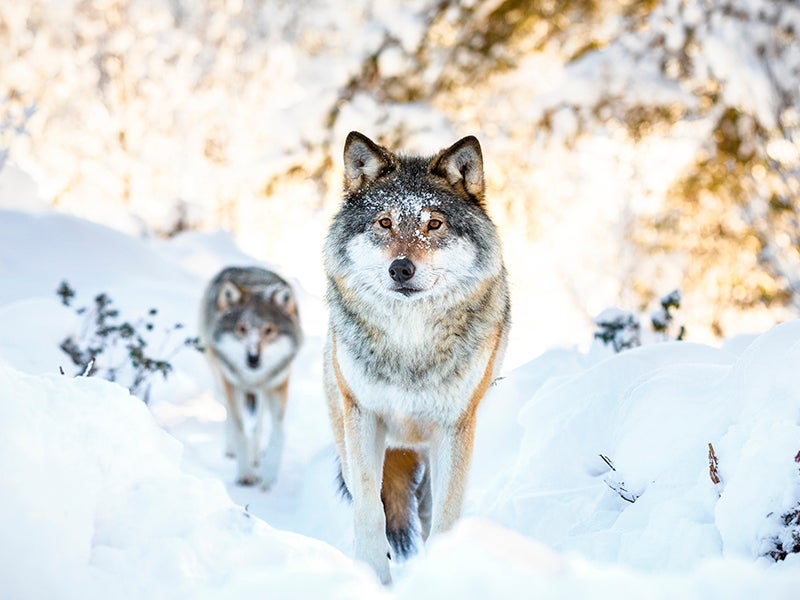 Earthjustice is the premier nonprofit environmental law organization. We wield the power of law and the strength of partnership to protect people's health, to preserve magnificent places and wildlife, to advance clean energy, and to combat climate change. We are here because the earth needs a good lawyer.