Environmental Leader Sambhav Sankar Joins Earthjustice
Sankar's legal, technical, and leadership expertise will be invaluable assets to Earthjustice
Washington, D.C.
—
Today, Sambhav Sankar, who helped lead former President Barack Obama's National Commission on the BP Deepwater Horizon Oil Spill, begins serving in the second-highest leadership position at Earthjustice as its Senior Vice President of Programs. In that role, he will work to integrate the organization's litigation work more closely with its communications and policy and legislation departments.
"I could not be more thrilled that Sam has joined the Earthjustice family," Earthjustice President Abigail Dillen said. "He will bring a fresh perspective and terrific energy to our hard-hitting efforts to protect people and the planet at this critical time."
"Earthjustice is the world's premier public interest environmental law firm, and I am excited to help its staff, clients, and its partners tackle global environmental challenges," said Sankar about his new position. "Now, more than ever before, we need to protect our communities, our oceans, our air, and our natural resources, and accelerate our transition from fossil fuels to clean energy. Earthjustice was built for this moment, and I'm honored to join the team."
Sankar has a wealth of experience as an environmental lawyer in both the public and private sector. At the U.S. Department of Justice's Environment and Natural Resources Division, he was lead counsel in dozens of precedent-setting cases that sought to protect natural resources and public health. Sankar also served as Deputy Chief Counsel of the Presidential Commission on the Deepwater Horizon Oil Spill, which produced the definitive analysis of one of the worst environmental disasters in U.S. history.
"Helping lead the Oil Spill Commission ignited my passion for building teams where outstanding people accomplish amazing things together," Sankar said. He went on to hone his leadership skills as a senior executive at General Electric (GE), where he led the company's efforts to control the environmental and health risks of its industrial operations. After leaving GE, Sankar worked to drive innovation at The Nature Conservancy and the Environmental Council of States.
Sankar earned his undergraduate degree in from Cornell University, his Master's degree in environmental engineering from Stanford University, and his law degree from the University of California at Berkeley. After law school, he clerked for Judge Louis Pollak of the U.S. District Court for the Eastern District of Pennsylvania, Judge Willy Fletcher of the U.S. Court of Appeals for the Ninth Circuit, and Justice Sandra Day O'Connor of the Supreme Court of the United States.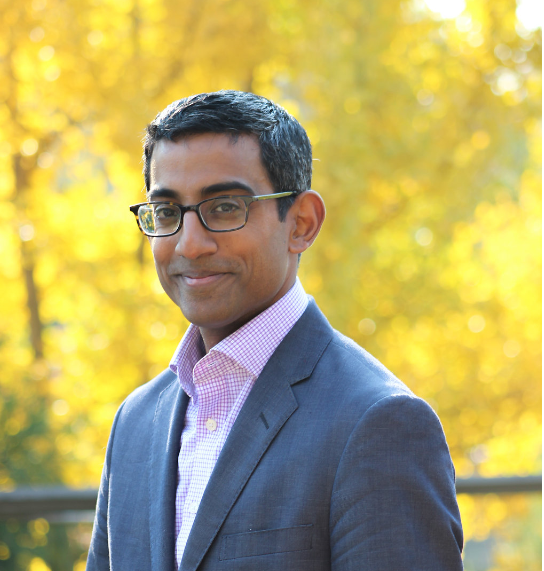 Earthjustice is the premier nonprofit environmental law organization. We wield the power of law and the strength of partnership to protect people's health, to preserve magnificent places and wildlife, to advance clean energy, and to combat climate change. We are here because the earth needs a good lawyer.