Louisiana Group Defends Coast Guard Actions to Stop 14-Year Taylor Energy Oil Spill
Healthy Gulf goes to court to oppose Taylor's lawsuit to prevent spill clean up efforts
New Orleans, LA
—
Earthjustice, on behalf of Healthy Gulf (formerly Gulf Restoration Network), moved today to intervene in a lawsuit to defend the U.S. Coast Guard's actions to contain the ongoing Taylor Energy oil spill against Taylor's lawsuit trying to block U.S. Coast Guard-led spill control efforts. The spill from the Taylor Energy platform has been dumping thousands of gallons of oil a day into the Gulf of Mexico for more than 14 years. This is the longest oil spill in U.S. history.
"The law requires the federal government to do what is necessary to prevent oil spills from marring our coasts, killing wildlife, and damaging Gulf fisheries," said Chris Eaton, Earthjustice attorney. "We won't allow Taylor to obstruct those efforts and allow its wells to continue to pollute the Gulf of Mexico."
"Taylor Energy should not be blocking efforts to contain an oil spill that has continuously leaked in the Gulf for 14 years," said Cynthia Sarthou, executive director of Healthy Gulf. "This behavior is unacceptable. That is why we are intervening in their lawsuit."
Collapsed wells at Taylor Energy's drilling site approximately 15 miles off the southeast Louisiana coast have been discharging oil into the Gulf of Mexico since 2004, when Hurricane Ivan caused the company's oil platform to topple and sink. Neither Taylor nor the federal government had undertaken comprehensive containment or control measures until October 2018, when the U.S. Coast Guard ordered Taylor to propose a plan to immediately contain the ongoing oil release. When Taylor failed to comply with the order, the Coast Guard contracted with a remediation company to work quickly towards capping the spill. Taylor is seeking to reverse that order in federal court. Taylor's lawsuit seeks to bar any work by the federal government or its contractor on the spill response, effectively asking the court to allow its oil spill to continue indefinitely.
Healthy Gulf and its partner organizations discovered the existence of the Taylor Energy spill by chance in 2010 when out on a monitoring mission for the Deepwater Horizon spill. Since then, the organization has repeatedly asked the federal government to hold Taylor accountable and stem the uncontrolled flow of oil into the Gulf of Mexico. Now that the government has finally taken such action, Healthy Gulf is moving to help defend that action and ensure that remediation of the Taylor spill is taken once and for all.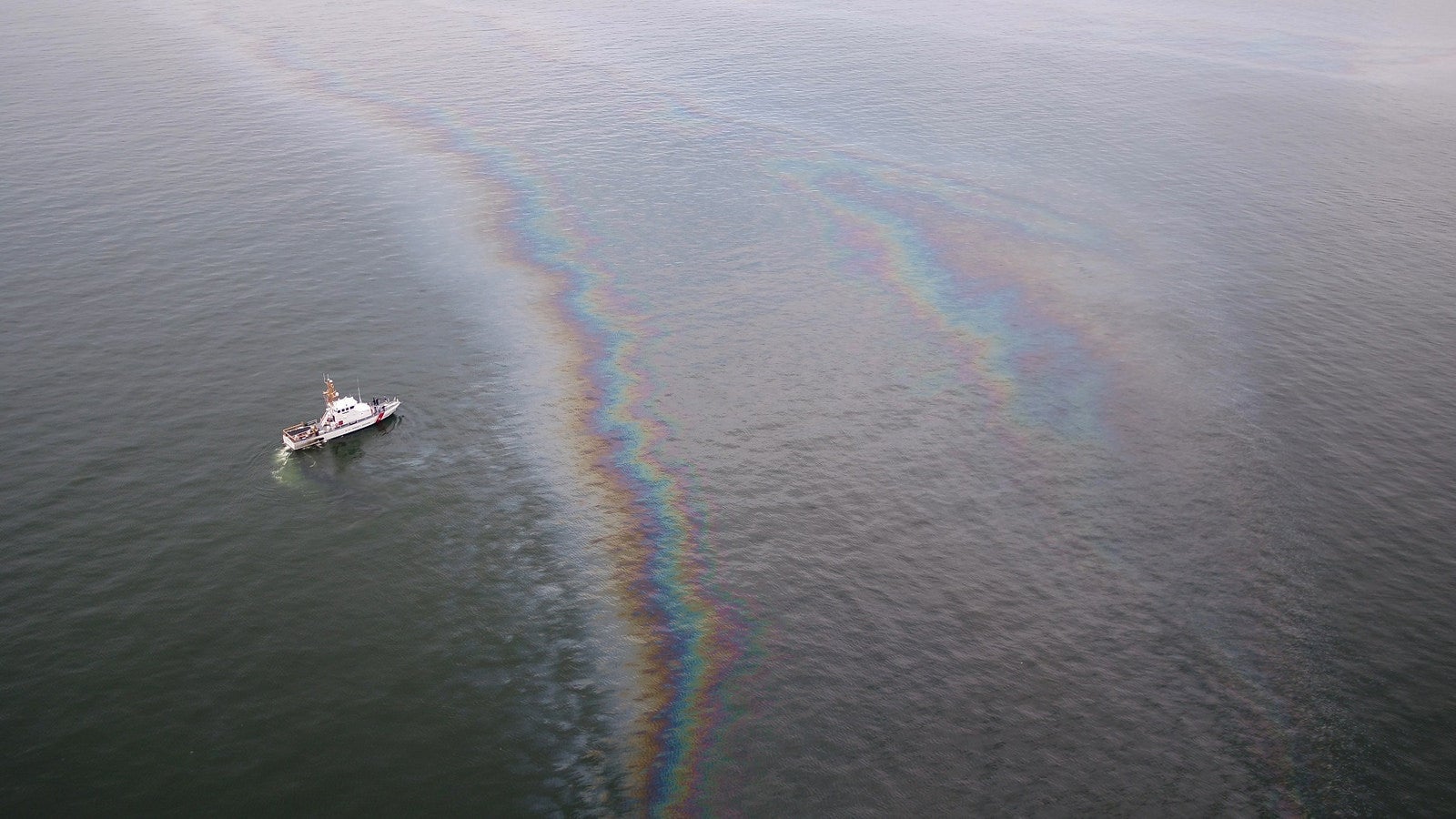 Earthjustice is the premier nonprofit environmental law organization. We wield the power of law and the strength of partnership to protect people's health, to preserve magnificent places and wildlife, to advance clean energy, and to combat climate change. We are here because the earth needs a good lawyer.