New Mexico House of Representatives Passes Legislation Authorizing Community Solar Program in the State
Earthjustice encouraged by language requiring access to solar for working families as bill advances to Senate
Albuquerque, NM
—
Last night, legislators in the New Mexico House of Representatives approved the Community Solar Act (HB 210) that would authorize the state's first community solar program and permit customers of an electric public utility to participate in a solar energy project that is remotely located from their properties and get a credit on their utility bill.
Representative Patricia Roybal Caballero, a state lawmaker from the Albuquerque area, spearheaded the house bill alongside Earthjustice and a coalition of community solar advocates in New Mexico. The legislation would empower the state's public regulatory commission to work with local business to develop new guarantees for working-class families in the state.
The following is a statement by Luis Torres, Earthjustice's senior legislative representative:
"We are encouraged by the passage of the Community Solar Act in the New Mexico House. Community solar is long overdue in New Mexico, and, thanks to the work of Representative Patricia Roybal Caballero, New Mexico is one step closer to having its first community solar program.
"For too many people across the country — and especially among New Mexico's working families — the door to the benefits of renewable energy remains firmly shut. Community solar is a cost-effective and practical solution to unlock the benefits of clean, renewable, and affordable solar energy for all.
"The potential to expand solar access to low and moderate income residents of New Mexico is a particularly important aspect of this legislation for our organization. Centering the needs of working families is a vital equity and environmental justice component of the bill.
"We believe that deploying renewable community solar projects, with strong provisions that ensure equity and access for low and moderate income communities, can help serve as a tool to expand access to solar for all New Mexico residents. Earthjustice looks forward to working with our coalition partners in New Mexico to support the Community Solar Act as it heads to the Senate for consideration."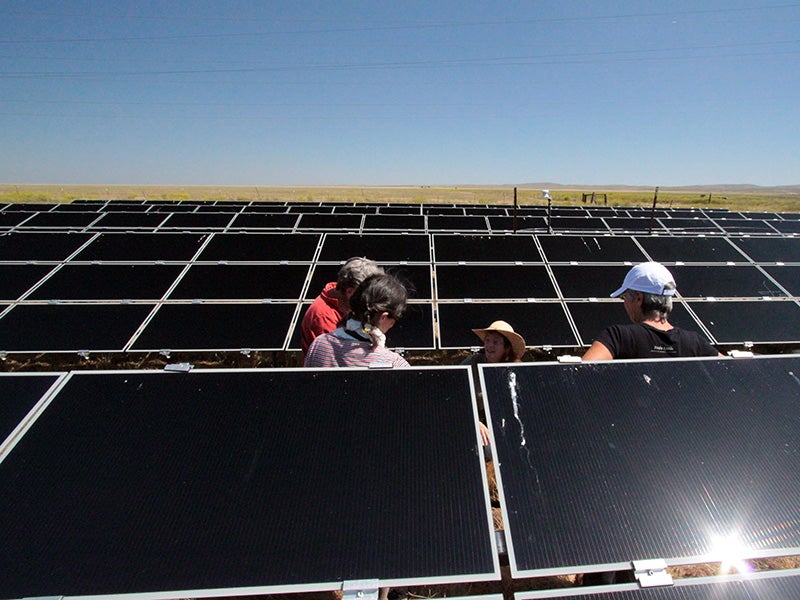 Earthjustice is the premier nonprofit environmental law organization. We wield the power of law and the strength of partnership to protect people's health, to preserve magnificent places and wildlife, to advance clean energy, and to combat climate change. We are here because the earth needs a good lawyer.