Records Show 100 Percent of Texas Coal Power Plants Contaminating Groundwater
Utility data made public for the first time in 2018 document pollution of groundwater with toxic chemicals at all 16 Texas power plants where records are available
Austin, TX
—
Toxic coal ash pollutants are leaking into groundwater surrounding 100 percent of Texas's power plants for which data are available, with unsafe levels of arsenic, cobalt, lithium, and other pollutants seeping from the ash dumps, according to an analysis by the Environmental Integrity Project (EIP).
Industry groundwater monitoring data made publicly available for the first time in 2018 thanks to a new requirement in federal coal ash regulations reveal multiple contaminants leaching from 16 of 16 coal-fired power plants in Texas to which the new rules apply.
EIP's report, "Groundwater Contamination from Texas Coal Ash Dumps," with analysis from Earthjustice, concludes that both the fossil fuel industry and Texas regulators have consistently failed to protect Texas groundwater.
"We found contamination everywhere we looked, poisoning groundwater aquifers and recreational fishing spots across the state," said Environmental Integrity Project Attorney Abel Russ, an author of the report. "This confirms that dumping large volumes of toxic waste in poorly-lined pits is a terrible idea. The problem is unfortunately going to get even worse unless Texas power plants change the way they dispose of coal ash."
Lisa Evans, Senior Counsel for Earthjustice, said: "At a time when the Trump administration is working overtime to gut the federal coal ash rule, this report shows we actually need stronger health safeguards to protect the public. The toxic pollution in Texas will get much worse if the Trump administration gets its way."
Across the U.S., coal-fired power plants produce more than 100 million tons per year of toxic coal ash, which for decades has been dumped in unlined and poorly designed disposal sites that are vulnerable to leaks and spills.
Following a disastrous coal ash spill in Kingston, Tennessee, the U.S. Environmental Protection Agency (EPA) in 2015 established the nation's first federal coal ash regulations. But the Trump administration has now started to weaken and delay implementation of these rules and promises to shift more responsibility to the states.
Texas regulators drafted a preliminary version of their own state regulations in August 2018. However, the state proposal was deeply flawed because it would not restore groundwater or protect aquatic life, require the cleanup of all leaking ash dumps, ensure sufficient monitoring, or provide adequate public notification.
Other main findings in the Environmental Integrity Project report include:
With one or two exceptions, none of Texas's coal ash disposal units meet EPA liner design criteria — so they are all effectively unlined, which causes leaking.
Twelve of the 16 coal plants examined in Texas have unsafe levels of arsenic in the nearby groundwater, with some concentrations up to 100 micrograms per liter. That's 10 times higher than the EPA Maximum Contaminant Level for arsenic, which causes multiple types of cancer.
Nine plants have unsafe levels of boron in the groundwater, which is toxic to both humans and aquatic life.
Thirteen plants appear to be leaking unsafe levels of cobalt, which can harm the heart, blood, and other organs.
Ten Texas coal plants have unsafe levels of lithium, which causes neurological problems, in groundwater, with concentrations frequently exceeding 1,000 micrograms per liter. That's 25 times the health-based groundwater protection standard.
The worst groundwater contamination in Texas from coal ash, according to utility data analyzed in EIP's report, is an hour south of San Antonio, at the San Miguel Electric Co-Op power plant in Jourdantown.
There, the groundwater beneath a nearby fifth-generation cattle ranch owned by the Peeler family is being polluted by leakage from the power company's three coal ash waste ponds. Arsenic (a carcinogen) is in the groundwater exceeding EPA's maximum contaminant level by up to 12 times; and cadmium, which causes kidney and bone damage, exceeds safe levels by 130 fold. High levels of boron, beryllium, and lithium have also been detected, according to utility monitoring data.
"The toxic pollution leaking from these coal ash dumps is threatening our family's ranch and our heritage," said Jason Peeler, who helps run the Peeler Ranch. "We've asked the power company to stop polluting our land and clean up the mess. But their response has been to threaten to seize our land through eminent domain instead of cleaning it up. It's outrageous — and an example of how coal ash pollution can cause real damage."
Other local examples of groundwater contamination across Texas highlighted in the report include:
At the Calaveras Power Station near San Antonio, operated next to Calaveras Lake by CPS Energy, the municipal utility serving San Antonio, levels of cobalt in the groundwater exceed health-based thresholds by up to 36 fold, among other contaminants.
At the Welsh power plant east of Dallas, cobalt in groundwater reaches more than 600 micrograms per liter, which is more than 100 times higher than safe levels.
At the Martin Lake plant east of Tyler, which sits on the edge of a popular fishing lake, groundwater is contaminated with concentrations of boron ranging as high as 69 mg/L, more than twenty times higher than EPA's drinking water advisory.
At the Gibbons Creek facility northwest of Houston, multiple wells have beryllium levels that are 10, 20, or even 30 times greater than the federal drinking water standards. Beryllium has been associated with damage to bones and lungs.
At the W.A. Parish Electric Generating Station southwest of Houston, levels of chromium, a carcinogen, in the groundwater exceeds health standards by as much as double; and levels of manganese, a neurotoxin, are as much as 14 times too high.
"This report makes it clear that when polluters burn coal in Texas, they continue to burden communities with an expensive, unnecessary, and dangerous legacy of pollution," said Chrissy Mann, Senior Campaign Representative for the Sierra Club's Texas Beyond Coal Campaign. "Texas can move rapidly past coal with clean energy solutions like wind, solar and storage that are readily available and cost effective to replace existing coal plants."
EIP's report recommends several ways that Texas can solve the problem of leaking coal ash waste sites, including by requiring the clean up or containment of pollution from ash dumps, whether they are active or inactive; mandating better monitoring of groundwater; and ensuring that coal ash is not buried beneath the water table.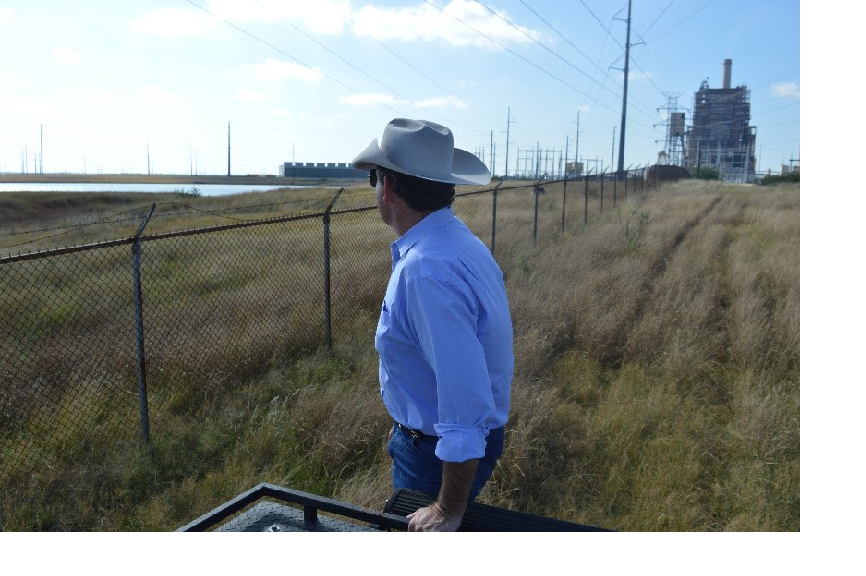 Earthjustice is the premier nonprofit environmental law organization. We wield the power of law and the strength of partnership to protect people's health, to preserve magnificent places and wildlife, to advance clean energy, and to combat climate change. We are here because the earth needs a good lawyer.