Standing Rock Sioux Tribe to Address North Dakota Public Service Commission at Hearing on Massive DAPL Expansion
"Worst case" spill will be far more dangerous under proposal to double pipeline capacity
Linton, ND
—
Representatives of the Standing Rock Sioux Tribe will share serious concerns with the North Dakota Public Service Commission on Wednesday concerning a proposal to double the capacity of the Dakota Access pipeline (DAPL). The pipeline operator, Dakota Access LLC, has submitted an application to double the capacity of oil that can flow through the line from 570,000 to 1.1 million barrels per day.
The proposed expansion, which would be accomplished by adding horsepower to the operator's pump station in North Dakota's Emmons County, would result in oil being transported through the line at an extreme velocity of 15 feet per second — greatly increasing the risk of a "worst case" oil spill event. For more than a decade, Dakota Access LLC's parent company, Energy Transfer, has stood out as having the worst safety record in the oil and gas industry. The Tribe is concerned that, if approved, the DAPL capacity expansion will set the stage for yet another Energy Transfer pipeline spill, with devastating consequences for the Tribe, the environment and the citizens of North Dakota.
Details
Who: Representatives of Standing Rock Sioux Tribe appear before ND Public Service Commission
What: Hearing on Dakota Access LLC / Energy Transfer application to double DAPL capacity
Where: Emmons County Courthouse Auditorium, 100 4th Street NW, Linton, North Dakota
When: Wednesday, Nov. 13, 2019, 9 a.m. CST
Background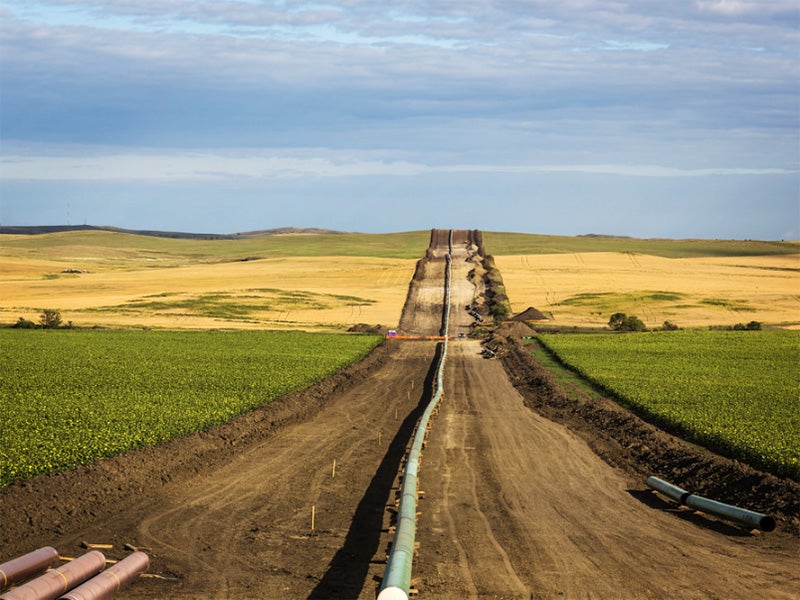 Earthjustice is the premier nonprofit environmental law organization. We wield the power of law and the strength of partnership to protect people's health, to preserve magnificent places and wildlife, to advance clean energy, and to combat climate change. We are here because the earth needs a good lawyer.