Can California Meet Its Electric Trucks Goals?
Analysis shows CARB would need to significantly strengthen the nation's first electric truck standard to meet its stated targets
Sacramento, CA
—
A letter signed by environmental, labor, health and environmental justice groups breaks down the math for how far and how fast the California Air Resources Board (CARB) needs to go in strengthening the nation's first electric truck rule for the agency to meet its own stated goals. A strengthened electric truck rule would bring significant relief to Californians living in so-called "diesel death zones" that harm their health. The data shows that there were significant shortfalls in the initial draft electric truck proposal, and the letter makes concrete recommendations for how CARB can align the final rule with its truck electrification targets.
"Thousands of diesel trucks drive through our communities on a daily basis. That is not an exaggeration — we've counted," said Andrea Vidaurre, policy analyst for the Center for Community Action and Environmental Justice that represents underserved communities who are impacted most by air pollution. "The California Air Resources Board did the right thing by choosing to strengthen its draft electric truck rule, but we're worried they will fall short — leaving these families to suffer in these high traffic, high pollution neighborhoods."
A clear example of the current misalignment between the agency's goals and its draft regulation is in the Class 7-8 drayage truck category, which haul goods for short trips to and from ports. These kinds of trucks have the highest emissions of all truck categories and are concentrated in communities of color and low-income communities that live near ports and warehouses in California. CARB has set a 100% percent zero-emission goal for these vehicles by 2035. However, the current draft electric truck standard would only achieve a fraction of that. The group letter outlines a reasonable ramp up for this category so that sales can meet demand for all 23,000 drayage trucks by 2035.
"CARB has to walk the talk on electrifying these vehicles if they want to improve the health of people living near California's ports," said Taylor Thomas, research and policy analyst for East Yard Communities for Environmental Justice that represents communities living near ports in Southern California. "There's a massive gulf in on-the-ground community impacts between 15% and 100% of these trucks being electric. But, I'm hopeful the agency will demonstrate that its regulations can match its goals."
The letter also suggests changes to the draft standard so that it aligns more with the agency's overall 2040 zero-emission truck fleet goals. Altogether CARB's stated goals for last-mile delivery and service trucks, buses and shuttles, refuse trucks and public fleet vehicles should result in 221,000 zero-emission vehicles on road by 2040 just for these truck categories. CARB's current draft electric truck standard would result in roughly 75,000 vehicles from all truck categories on road by 2030, a 66% shortfall.The letter outlines that electric truck deployment would need to almost triple from 2030 to 2040 just to satisfy the latter target. The letter notes that to hit this goal CARB's mandates should be high enough to achieve 100% of last-mile delivery vehicles on-road no later than 2033.
Community Organizer Veronica Roman: "We are not asking. We're demanding the right to cleaner air. We want #ElectricTrucksNow." pic.twitter.com/BECi5MCC4a

— CCAEJ (@CCAEJ) December 12, 2019
"CARB's leaders made the right choice in calling to strengthen the rule back in December, and we are supportive of the commitments to truck electrification that CARB staff have announced since then," said Paul Cort, staff attorney on Earthjustice's Right To Zero campaign. "But the math doesn't lie. Big changes are going to be needed if we are truly committed to protecting public health, especially in communities hit hard by truck pollution."
The latest research supports the feasibility of a stronger electric truck standard. According to a recent report from Navigant Research, plug-in electric vehicles are expected to make up 12% of global commercial fleets by 2030. This forecast is three times what CARB's initial draft electric truck rule achieves.
"Seeing this market shift for medium and heavy-duty trucks toward electrification gives me hope for the health of all Californians but it's CARB's job to lead — not follow — the marketplace," said Kevin Hamilton, co-director of the Central California Asthma Collaborative. "We need fleets to go farther and faster if we're going to help hard-hit communities across the state breathe easier."
In the letter to CARB, the coalition concludes that the consistent barriers to mass adoption are neither about the economy nor available technology, but rather about the need for the mass production of electric trucks with a range of options. A strong electric trucks rule from CARB could create self-reinforcing, positive feedback loops which would drive the broader transportation sector to transition at an exponential clip.
"Accelerating the transition to a 100% electrified truck fleet is not just good for the environment and community health, it expands opportunities for more high-quality jobs and skilled training here in California," said Jeremy Abrams, business manager of IBEW Local Union 569 in San Diego. "IBEW members are highly trained and ready to build our clean transportation future now. A stronger standard means more electrical work and healthier air, a win-win for working families and our economy."
"We've waited a long time for the nation's first electric truck standard," said Patricio Portillo, a transportation analyst with the Natural Resources Defense Council. "But we need to make sure it's a standard that can serve as a model for truck electrification. Other states are already preparing to follow California's lead and the rest of the world and business community are watching closely."
"Californians want and need clean air. To get that, we need zero-emission electric trucks to replace polluting diesel trucks. CARB's truck rule needs to push the manufacturers to manufacture more electric trucks," said Kathryn Phillips, director of Sierra Club California. "Experience shows that pushing better behavior by manufacturers gets better products. CARB just needs to push the truck makers harder."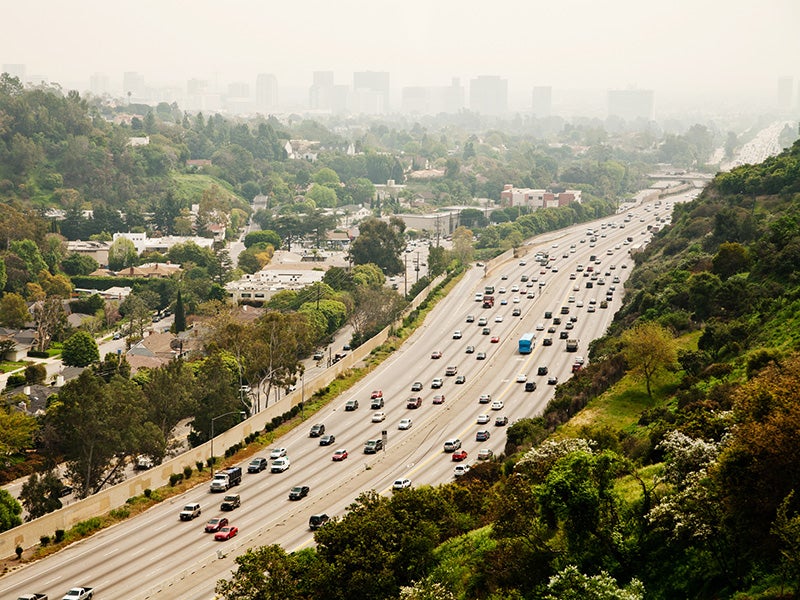 Earthjustice is the premier nonprofit environmental law organization. We wield the power of law and the strength of partnership to protect people's health, to preserve magnificent places and wildlife, to advance clean energy, and to combat climate change. We are here because the earth needs a good lawyer.