Earthjustice Statement on House Energy and Commerce CLEAN Future Act Framework
New proposal aims to reach 100% clean energy target by 2050
Washington, D.C.
—
The House Energy and Commerce Committee released a framework aimed at moving the United States to net-zero greenhouse gas pollution no later than 2050 at a press conference this afternoon. The draft framework is the first step in the direction of legislation expected later this year. The Committee's action comes during a week when the Trump administration is widely expected to launch yet another rollback of core environmental protections by attacking the National Environmental Policy Act, including an effort to eliminate climate considerations from environmental impact reviews.
The Energy and Commerce Committee's clean energy framework effort was spearheaded by Chairman Frank Pallone, Jr. (D-NJ), Climate Change Subcommittee Chairman Rep. Paul Tonko (D-NY), and Energy Subcommitee Chairman Rep. Bobby Rush (D-IL).
The following is a statement from Martin Hayden, Vice President of Policy and Legislation at Earthjustice:
"We commend Chairman Pallone and Subcommittee Chairmen Tonko and Rush for their work and their staffs' work in pulling together a framework for meaningfully engaging stakeholders on the substance of what will become the first comprehensive climate bill considered by Congress in a decade. Taking strong and serious action on the climate crisis is the most important thing we can do as a nation and as a world. Moving to a 100% clean, renewable energy future is essential. Earthjustice is fighting for climate policies that get us to pollution-free energy that's affordable for working families and creates economic opportunities for communities on the frontlines of the climate crisis, and confronts racial, economic, and environmental injustice. We look forward to engaging with the Committee as it works to craft its eventual legislation. We encourage lawmakers to adopt the strongest standards possible to give our nation, our families and our communities a shot at a livable future."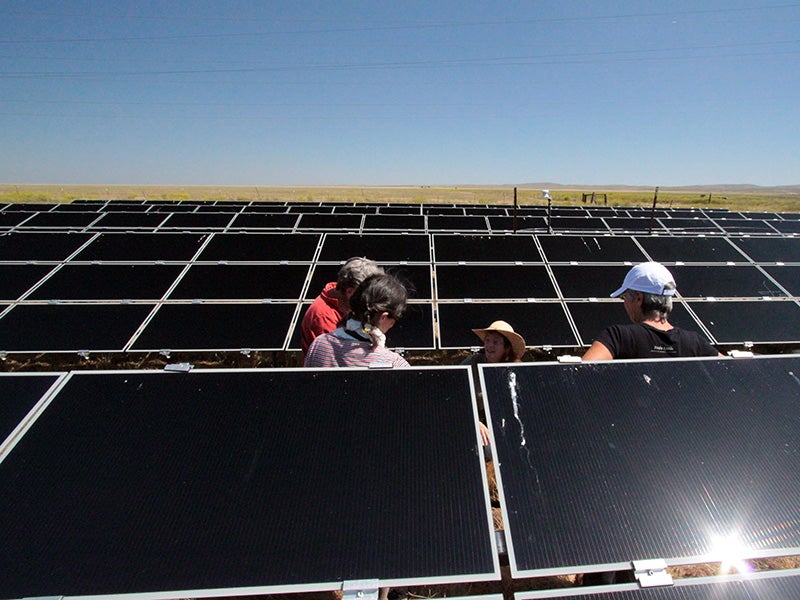 Earthjustice is the premier nonprofit environmental law organization. We wield the power of law and the strength of partnership to protect people's health, to preserve magnificent places and wildlife, to advance clean energy, and to combat climate change. We are here because the earth needs a good lawyer.