Federal Judge Sends Massive Logging Project on Prince of Wales Island Back to the Drawing Board
Victory
—
Decision resolves question of whether Alaska timber sale would be allowed proceed, despite illegal approval by U.S. Forest Service
Juneau, AK
—
A federal court opinion issued today vacates a U.S. Forest Service plan to log centuries-old trees across a 1.8-million-acre project area on Prince of Wales Island, in Alaska's Tongass National Forest. The ruling spells out the consequences for the Forest Service's failure to adhere to environmental laws that require public participation, following a March decision where the Court ruled that the Forest Service had illegally approved the timber sale.
The ruling throws out the Forest Service's record of decision and environmental impact statement (EIS) on the Prince of Wales project entirely, requiring the agency to prepare a complete new EIS before proceeding with logging plans or roads on Prince of Wales Island. The ruling is a victory for the Southeast Alaska Conservation Council and seven other conservation groups, represented by Earthjustice. The order does not hinder the Forest Service's ability to proceed with recreation and restoration projects that were part of the EIS.
"This ruling concludes our case against the largest logging project in decades, for now, and marks a win for old-growth forests and future generations on Prince of Wales Island," said Earthjustice attorney Tom Waldo. "Today, all who seek refuge in this temperate rainforest, and those who rely on traditional hunting practices sustained by that ecosystem, can breathe a sigh of relief."
The area targeted for logging lies beyond the areas of the Tongass National Forest protected by the Roadless Rule, a safeguard against logging and road building that has come under attack by the Trump administration.

Alaska's Roadless Rule Explained.
Salmon State
Earthjustice represents the Southeast Alaska Conservation Council, Alaska Rainforest Defenders, Center for Biological Diversity, Sierra Club, Defenders of Wildlife, Alaska Wilderness League, National Audubon Society, and Natural Resources Defense Council in this case.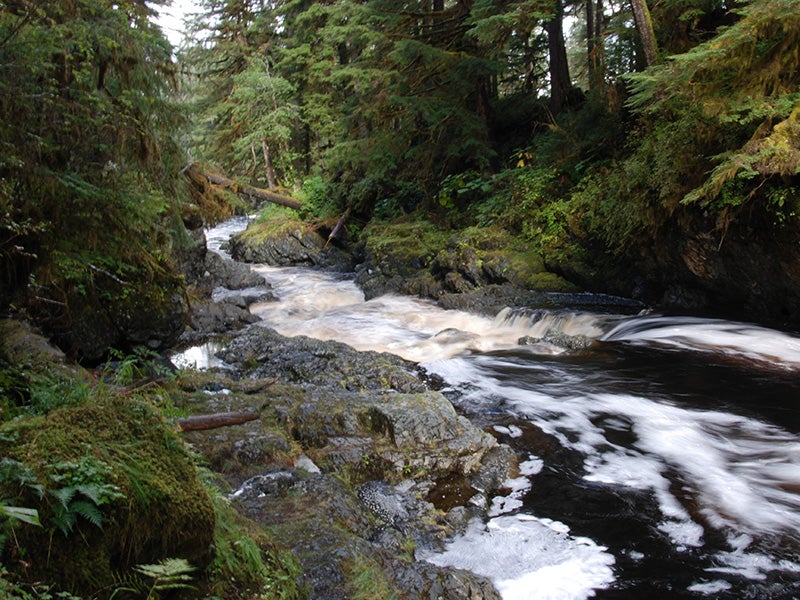 Earthjustice is the premier nonprofit environmental law organization. We wield the power of law and the strength of partnership to protect people's health, to preserve magnificent places and wildlife, to advance clean energy, and to combat climate change. We are here because the earth needs a good lawyer.