Lawsuit Fights Trump Administration Plan to Open 18 Million Acres of Western Arctic to Oil and Gas Drilling
Environmental groups head to court to fight energy development plan that will damage pristine wilderness and critical habitat and deepen the climate crisis
Anchorage, AK
—
Conservation groups today sued the Trump administration over its plan to allow oil and gas drilling on 18.7 million acres on the western side of America's wild Arctic, known as the National Petroleum Reserve-Alaska (Reserve). The Bureau of Land Management's (BLM) final "environmental impact statement" will likely open up about 82% of the Western Arctic to drilling, rolling back many of the key safeguards that are currently in place to protect its unique ecosystems and the people and cultures that depend on them.
Earthjustice filed the lawsuit and is representing the National Audubon Society, Center for Biological Diversity, Friends of the Earth, and Stand.earth. Read the legal document.
The lawsuit is one of several recent legal challenges contesting the Trump administration's aggressive push to vastly increase oil and gas leasing, exploration, and development across America's Arctic. The proposed land-management plan is a dramatic reversal of course from the current Integrated Activity Plan (IAP), carving 7 million acres from protected status, thereby threatening important subsistence use areas as well as essential habitats for birds, caribou, marine mammals, and other species, including most of the highly sensitive Teshekpuk Lake Special Area. While the Reserve is not as well known as the Arctic National Wildlife Refuge, the subject of lawsuits filed by Indigenous and conservation groups on Monday to challenge a controversial oil and gas leasing plan, it is no less ecologically important.
"The Bureau of Land Management has gone back on its promise after working with Audubon to develop a plan that would issue protections for special areas across the western Arctic and balance responsible oil and gas development," said Natalie Dawson, executive director, Audubon Alaska. "The agency has buckled under political pressure and is throwing away protections for these special areas, completely erasing important nesting habitats for some of the world's most iconic birds and fragmenting critical habitat for caribou. Development will splinter the critical wetlands across the Teshekpuk Lake Special Area for tens of thousands of molting geese, nesting shorebirds, and countless other species that have been reliable sights as they migrate through the backyards and community parks of the contiguous United States. Ways of life of Arctic Indigenous Peoples that are centered on the importance of intact habitats are threatened by an industry-influenced agency that has used its power to plow over the voices of people and the calls of Yellow-billed Loons."
"This is one of the most remarkable places on the planet and it's unconscionable that the Trump administration is trying to turn it into an industrial zone," said Kristen Monsell, an attorney at the Center for Biological Diversity. "Caribou, polar bears, and other Arctic wildlife will face noise pollution, oil spills, and even more climate chaos. We can't let that happen."
"At a time when the world is grappling with a grave climate crisis, we cannot allow the oil industry to continue to expand its grip on America's Arctic, where it will drill and destroy one of our most extraordinary, yet fragile, natural treasures," said Rebecca Noblin, a staff attorney at Earthjustice, which has worked to protect the Reserve from destructive oil and gas development for two decades. "The plan is environmentally irresponsible and indefensible."
"Time and time again, this administration has sacrificed our environment and our communities to prop up the dirty fossil fuel industry," said Marcie Keever, legal director for Friends of the Earth. "This latest attack against America's Arctic is an outright assault against a cherished wild space, its unique ecosystem, and the people and cultures that depend on it. The Trump Administration's continued attacks on our environment must be stopped."
"This is yet another example of the Trump administration abusing environmental laws to prop up a predatory oil industry. Oil extracted from the Western Arctic would likely go to refineries in Washington and California — at a time we need our world leaders to encourage a ramp down of oil extraction and consumption and push for a rapid transition to a clean energy economy. The Western Arctic is one of the last truly wild landscapes — it's time to ensure there's no more pressure to expand oil extraction into sacred places," said Matt Krogh, US oil and gas campaign director at Stand.earth.
The IAP is the result of a rushed and incomplete process and is significantly flawed on numerous counts:
It fails to accurately assess oil and gas infrastructure impacts on several species, including polar bears, caribou, and muskoxen, as well as to a wide range of bird species. It disregards best scientific approaches for analyzing those impacts, particularly on caribou.
The alternative that BLM has put forth as its preferred alternative was not presented to the public during the process until the final environmental impact statement was published and was never the subject of any public review or comment.
The new plan also completely eliminates the Colville River Special Area, which provides water and fish to western Arctic communities and was listed just two years ago as among the nation's most endangered rivers due to the threat of oil and gas extraction.
Under the new IAP, the Trump administration can initiate lease sales by this fall, allowing oil companies into previously-protected special areas that support a rich diversity of wildlife and subsistence traditions.
The new management plan comes as America remains mired in a national health crisis and global oil markets are experiencing continued volatility, yet the Trump administration has once again opted to barrel forward with unnecessarily aggressive oil and gas development. While catering to the fossil fuel industry, the Trump administration refuses to recognize the economic, environmental and social justice crisis communities in the region are already facing, in addition to the unacceptable impacts on health, food security, and cultural sovereignty due to existing industry activity.
Background: About the Western Arctic Reserve
The Reserve is the largest tract of undisturbed public land in the United States, and its 23 million acres are recognized as a globally important ecological resource, home to bears, musk oxen, caribou, and millions of migratory birds. The lakes and lagoons of the Reserve, including the Teshekpuk Lake Special Area, are one of the most productive wetland complexes in the world; a haven for up to 100,000 molting geese, more than half a million shorebirds, and high densities of loons and eiders; and, an important calving ground for the Teshekpuk Caribou herds. The Reserve provides calving, insect relief, and migration areas for three of the state's caribou herds — the Western Arctic, Central Arctic, and Teshekpuk Caribou herds — which provide vital subsistence resources for more than 40 communities in northern and western Alaska. The area also includes designated critical habitat for polar bears along the coastal areas of the Reserve and important habitat for other marine mammals, including Pacific walruses and ice seals. Congress recognized the extraordinary wildlife, wilderness, cultural, subsistence, recreational, and historical values of the Reserve when it transferred the management of it from the U.S. Navy to BLM in 1976.
Additional Background: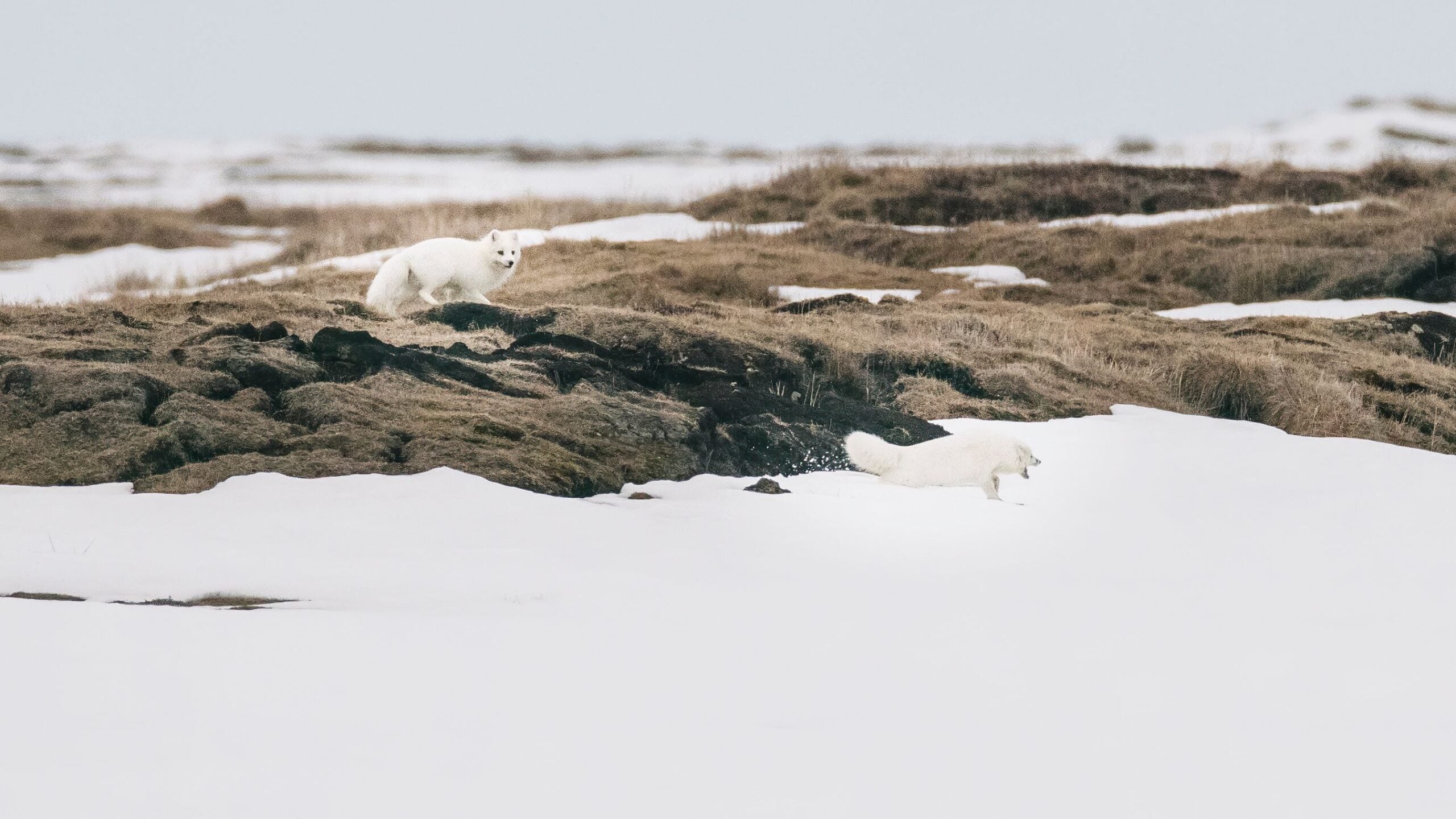 Earthjustice is the premier nonprofit environmental law organization. We wield the power of law and the strength of partnership to protect people's health, to preserve magnificent places and wildlife, to advance clean energy, and to combat climate change. We are here because the earth needs a good lawyer.