Mexico's Federal Mining Law Threatens Human Rights of Indigenous Peoples
Earthjustice submitted an amicus curiae brief to the Mexican Supreme Court in support of the State of Puebla-based Masewal people's constitutional action
San Francisco, CA
—
International civil society organizations are supporting a lawsuit filed by the Masewal indigenous people of Cuetzalan del Progreso, based in the Sierra Norte of the Mexican state of Puebla, against Mexico's Mining Law. The Masewal request that the Supreme Court of Justice of the Nation (SCJN) declare the law unconstitutional because it violates indigenous peoples' fundamental rights.
Earthjustice, the Environmental Defender Law Center (EDLC) and the Interamerican Association for Environmental Defense (AIDA) filed separate amicus curiae ("friend of the court") briefs to provide information in order to help the SCJN rule on litigation initiated by the Altepetajpianij Masewal Council and the Mexican Center for Environmental Law (CEMDA).
The constitutional suit, originally filed in March 2015, argues that Mexico adopted the new Mining Law in violation of indigenous rights by not previously consulting or informing indigenous peoples before passing the law. As a result, the law failed to take into account indigenous values or perspectives and contained no mechanism to protect their human rights, even though many mining concessions already affect their territories. Above all, this law violates indigenous peoples' rights to self-determination by excluding them from decision-making on mining within their territories, thus threatening local communities' quality of life.
"As the First Peoples, we are convinced that, in order to have a good life — Yeknemilis, as we say in Nahuatl — it is necessary that we be well and have social peace. And we cannot be well, nor can we build social peace in our territories, when extractive projects such as destructive mining threaten our way of life," the Masewal people told SCJN justices in their brief.
"Our contribution presented in our amicus brief highlights that Mexico's international obligations require free, prior, and informed consultations with indigenous peoples before approving any legislative measure that affects them, especially when it comes to their territorial rights," said Guillermo Zúñiga, Earthjustice international attorney. "This also includes laws on the extraction of natural resources found in their territories, which applies directly to the case of the Mining Law."
"Mining concessions cannot be granted solely based on mining legislation. A higher-level legal framework, based on human rights and environmental law, and on the interrelation between the two issues, must be applied in this case. This broader, legal framework determines and limits the granting of mining titles in the case of lands and territories," says EDLC in its amicus' conclusions.
"Mexico's Supreme Court of Justice of the Nation has the opportunity to set an exemplary precedent for the region with respect to the protection of indigenous rights," said attorney Carlos Lozano Acosta of AIDA. "In turn, the SCJN can learn from regional experience, adopting the relevant standards that courts in other countries have provided in favor of indigenous peoples, as evidenced in our amicus brief."
Letters of support from other indigenous groups in Mexico, Colombia, Brazil, Bolivia, and Guatemala, as well as 4,091 signatures collected through the platform change.org.mx as of June 26, were sent to the Ministers of the SCJN's Second Chamber supporting the Masewal People's suit.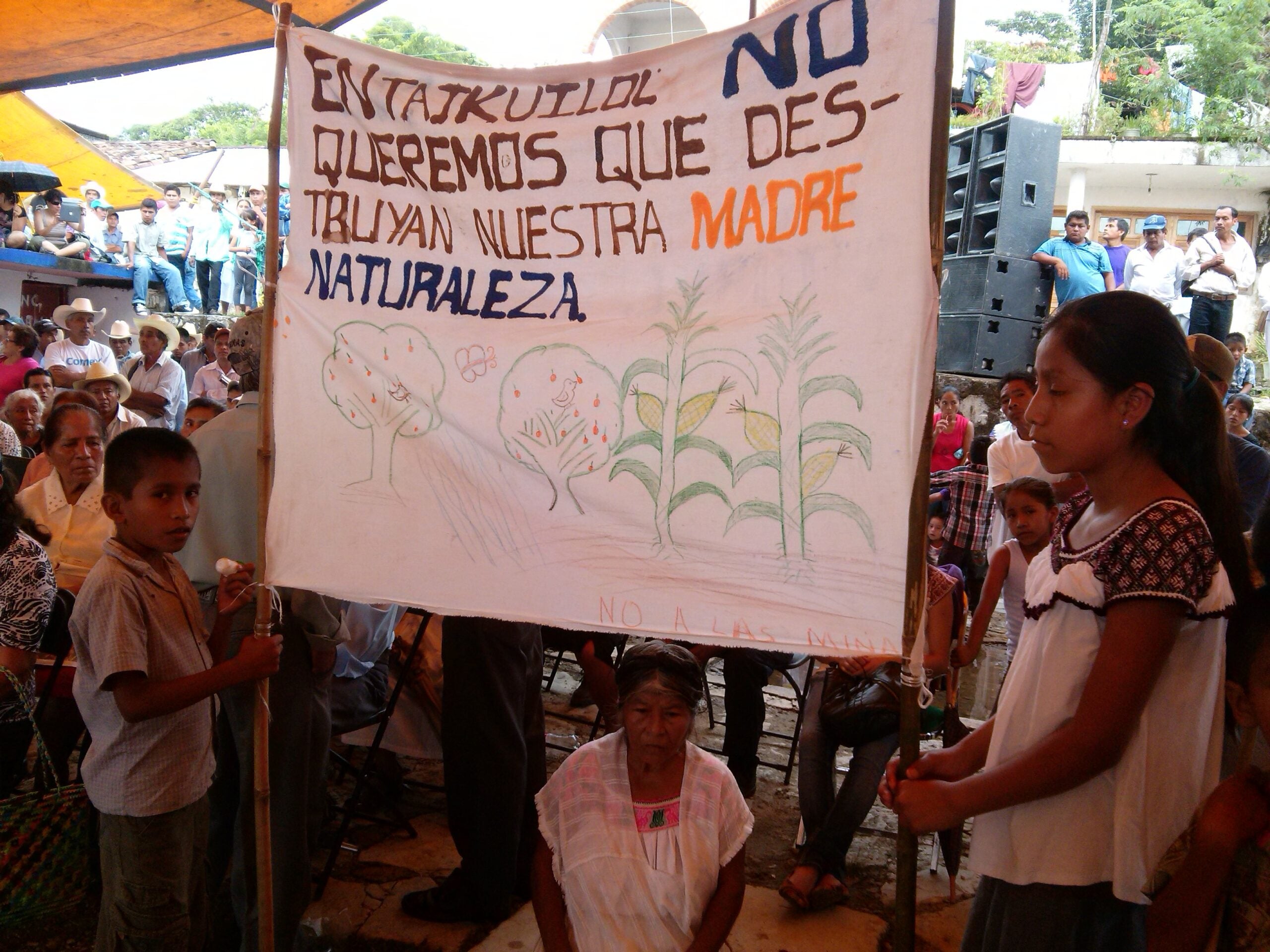 Earthjustice is the premier nonprofit environmental law organization. We wield the power of law and the strength of partnership to protect people's health, to preserve magnificent places and wildlife, to advance clean energy, and to combat climate change. We are here because the earth needs a good lawyer.