Earthjustice: Supreme Court Ruling on DACA Assures Young People Our Country is Home
Decision thwarts Trump administration's effort to end DACA, reaffirms basic principles of justice and freedom
Phil LaRue, Earthjustice, (202) 797-4317
Washington, D.C.
—
In response to a 5–4 Supreme Court ruling affirming legal challenges to the Trump administration's attempt to cancel the Deferred Action for Childhood Arrivals (DACA) program, Earthjustice President Abigail Dillen released the following statement.
"Today's ruling is an important step toward securing real justice for Dreamers. In the face of steep odds and determined opposition, Latinx, immigrant, and civil rights advocates won a decisive victory for the promise of freedom and opportunity that defines our country at its best. This ruling will keep families together, enabling young people to stay close to their loved ones as they pursue their dreams. It also ensures that we will not repay a significant number of essential workers risking their health and safety during a pandemic with the fear of deportation. Earthjustice celebrates this momentous ruling along with our partners and allies who fought so hard to make it possible.
"We must still do more. The U.S. Senate must follow the House's lead and pass the bipartisan DREAM Act without delay. In this moment when black and brown communities across the nation are rallying for the basic right to live without fear and systemic oppression, today's decision gives us hope that justice may one day become a reality for all."
Leer este comunicado en español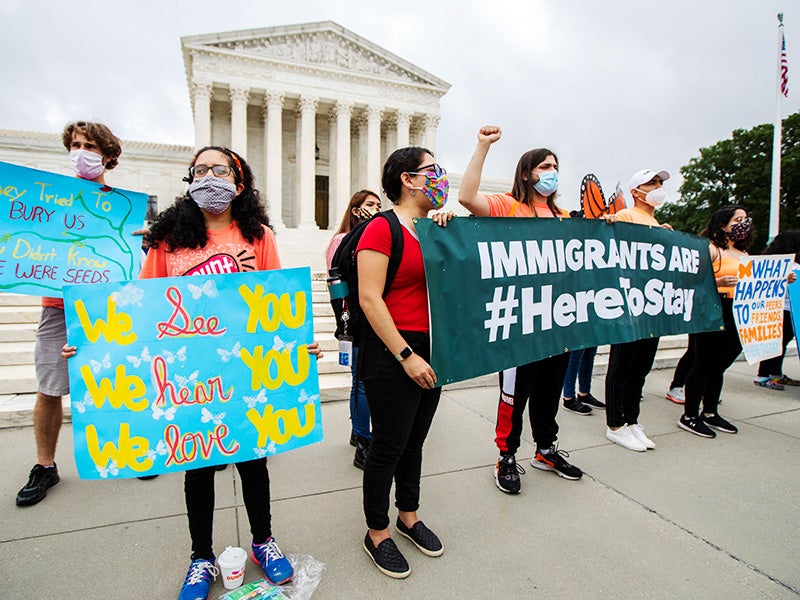 Earthjustice is the premier nonprofit environmental law organization. We wield the power of law and the strength of partnership to protect people's health, to preserve magnificent places and wildlife, to advance clean energy, and to combat climate change. We are here because the earth needs a good lawyer.