Trump Administration Guts Methane Pollution Standards in the Midst of a Global Pandemic
By eliminating methane pollution safeguards, EPA is prioritizing fossil fuel interests over public health
Washington, D.C.
—
The Trump administration today finalized two rules that will gut vital methane pollution standards. As the country reels from a resurgence in COVID-19 cases, eliminating methane emissions regulations further jeopardizes public health by threatening the air we breathe and our climate. The move will disproportionately impact Black and Brown communities in the U.S., who already bear the brunt of toxic pollution that harms their health and face the worst climate impacts. The following statement is from Earthjustice associate attorney Caitlin Miller:
"With these rollbacks, the Trump administration is compounding an unprecedented public health crisis by exacerbating another. We need strong methane standards to keep our air clean and safe to breathe, and combat the climate crisis. EPA must prioritize our health and safety over the profits of oil and gas companies, and we will hold them accountable in court."
The first rule finalized by the administration rescinds the New Source Performance Standards (NSPS) for methane and eliminates regulations for volatile organic compounds (VOCs) and methane from the transmission and storage segments of the oil and gas industry. The second rule finalized weakens the leak detection and repair standards for oil and gas emission sources by carving out an exception for "low-production" wells, which will result in increased emissions of methane and VOCs from the industry.
Background on the Environmental Protection Agency's (EPA) methane emissions standards:
Methane is a major contributor to the climate crisis. It is 86 times more potent than carbon dioxide and accounts for 20% of the planet's warming. Oil, gas, and coal production are the largest industrial sources of methane emissions. Oil and gas companies leak or deliberately vent 13 million metric tons of methane into the air each year. Methane emissions from oil and gas operations are paired with toxic pollutants, like benzene, toluene, ethylbenzene, and xylene.
In 2016, the Obama administration's EPA enacted the first nationwide requirements for the oil and gas industry to reduce methane emissions from its operations. These standards came after years of legal advocacy by Earthjustice. They were projected to eliminate the equivalent of 11 million metric tons of carbon pollution by 2025, as well as smog-forming pollutants and air toxics.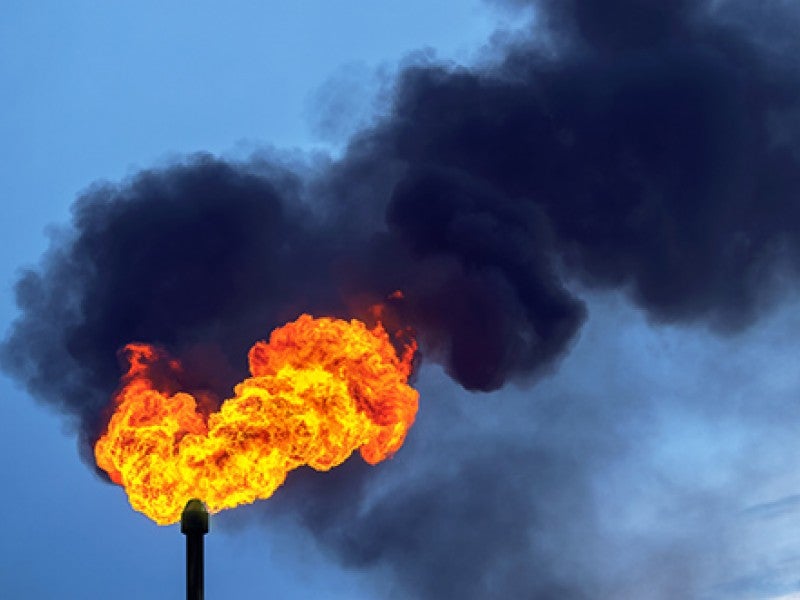 Earthjustice is the premier nonprofit environmental law organization. We wield the power of law and the strength of partnership to protect people's health, to preserve magnificent places and wildlife, to advance clean energy, and to combat climate change. We are here because the earth needs a good lawyer.