Environmental and Public Health Advocates Agree: Trump is the Worst President for Our Environment in History
Groups blast administration's record in advance of State of the Union address
Phil LaRue, Earthjustice, (202) 797-4317
Washington, D.C.
—
Ahead of President Trump's State of the Union address today, national environmental groups agree: no administration has been worse for our environment or our nation's public health than this one. The President is expected to greenwash his unprecedented assault on kids' health and our great outdoors during his address.
Nine leading national organizations offered the following statement:
"Donald Trump's administration has unleashed an unprecedented assault on our environment and the health of our communities. His policies threaten our climate, air, water, public lands, wildlife, and oceans; no amount of his greenwashing can change the simple fact: Donald Trump has been the worst president for our environment in history. Unfortunately, our children will pay the costs of this president's recklessness. Our organizations have repeatedly fought back against these attacks and we will continue to fight to ensure that our kids don't bear the brunt of the Trump administration's anti-environmental agenda."
The above statement was offered by Alaska Wilderness League Action, Clean Water Action, Defenders of Wildlife, Earthjustice, EDF Action, Friends of the Earth, League of Conservation Voters, Sierra Club, and The Wilderness Society.
Martin Hayden, Vice President of Policy and Legislation at Earthjustice offered the following statement:
"We see the environmental state of President Trump's union every day. Assaults on basic safeguards protecting clean air and water. Coal and oil lobbyists installed at the highest levels of government tasked with eviscerating our bedrock environmental laws. Secretive schemes to ensure that the public never gets a chance to hear about or speak out against any of it. The only power that's restrained these corporate cronies in office is the power of the law — rest assured, Earthjustice will continue to use it to the fullest."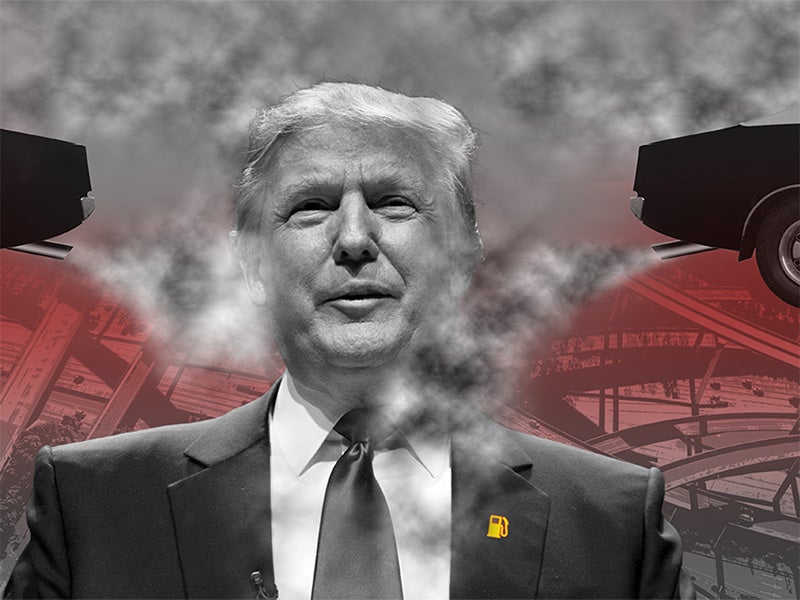 Earthjustice is the premier nonprofit environmental law organization. We wield the power of law and the strength of partnership to protect people's health, to preserve magnificent places and wildlife, to advance clean energy, and to combat climate change. We are here because the earth needs a good lawyer.