Court Bans Pesticide Linked to Developmental Harm in Children
Victory
—
9th Circuit rules that EPA violated the law by allowing continued use of chlorpyrifos
San Francisco, CA
—
Today, the 9th Circuit Court of Appeals ordered the Environmental Protection Agency (EPA) to ban all food uses of chlorpyrifos or retain only those uses it can find safe for workers and children. The court gave EPA 60 days from the end of the case to revoke the tolerances, meaning chlorpyrifos should be banned this summer.
This victory comes from a lawsuit filed by health and labor organizations, represented by Earthjustice, after the agency put off any decision to end or limit the use of the widely used agricultural pesticide in 2019. This ruling is a huge victory for children and communities across the country who will finally be spared by needless poisonings and lifelong learning disabilities.
"The Court got it right: EPA's time is now up," said Patti Goldman, managing attorney at Earthjustice. "EPA must now follow the law, ban chlorpyrifos, and protect children and farmworkers from a pesticide we know is linked to numerous developmental harms. It would be unconscionable for EPA to expose children to this pesticide for any longer. We urge it to do the right thing at long last. However, chlorpyrifos is just one of dozens of organophosphates used on our fruits and vegetables. So while we celebrate this win today, EPA must also ban all organophosphates to fully protect public health."
The Obama administration was on track to ban the pesticide, but the Trump administration reversed court when it came into office. Earlier this year, President Biden signed an executive order to review the government's decision to keep chlorpyrifos in the market.
In its decision, the court noted "EPA has had nearly 14 years to publish a legally sufficient response to the 2007 Petition (to ban chlorpyrifos). During that time, the EPA's egregious delay exposed a generation of American children to unsafe levels of chlorpyrifos. By remanding back to the EPA one last time, rather than compelling the immediate revocation of all chlorpyrifos tolerances, the Court is itself being more than tolerant. But the EPA's time is now up."
Studies from Columbia University, University of California Berkeley, and other renowned institutions show that chlorpyrifos can damage the developing brains of children, causing reduced IQ, loss of working memory, and attention deficit disorders. Chlorpyrifos is just one among an entire class of chemicals known as organophosphate pesticides (OP), including sarin nerve gas. First developed by the Nazis for chemical warfare, OPs were later repurposed for agricultural uses. Dozens of organophosphates are used in fruits and vegetables in the United States.
Chlorpyrifos was banned from almost all home use nearly two decades ago, but is still used on strawberries, apples, citrus, broccoli, corn, and more. In fact, chlorpyrifos is one of the most common insecticides in the country. Residues can be found not just in food, but also in drinking water, the air, and our bodies. Farmworkers and rural families are most exposed, but consumers across the country are at risk from residues on food and in drinking water.
As a result of Trump EPA's refusal to ban chlorpyrifos, several state legislatures and agencies, such as California and Hawai'i, have stepped in to protect their residents by introducing legislation or enacting bans. Additionally, attorneys general from seven states and the District of Columbia filed a lawsuit challenging EPA's July 2019 decision and presented their case alongside Earthjustice arguing on behalf of health and labor organizations.
Quotes from our clients:
"Today, we celebrate this huge victory alongside the men and women who harvest our food, who have waited too long for a ban on this pesticide," said Teresa Romero, president of United Farm Workers. "We are relieved that farmworkers and their families will no longer have to worry about the myriad of ways this pesticide could impact their lives."
"Today the court has affirmed what scientists have known for decades: chlorpyrifos is much too dangerous to be using, and EPA's lack of action has put children, farmworkers and rural communities at risk," says Kristin Schafer, Executive Director at Pesticide Action Network (PAN). "Sadly, it takes legal action to force our public agencies to do their job."
"Scientific studies overwhelmingly show that prenatal and early childhood exposures to chlorpyrifos, even at low levels, disrupt children's brain development and can result in lower IQ, behavior and attention issues, and learning and developmental disabilities," said Tracy Gregoire with the Learning Disabilities Association of America. "Finally, we will protect future generations by stopping this acutely toxic pesticide from being sprayed into the air we breathe, the water we drink and the fruits and vegetables we eat."
"We are relieved that the federal court has finally intervened and finally put an end to the use of chlorpyrifos. Years of EPA backtracking put the health of countless children and farmworkers at risk by negligently and intentionally overlooking the harms of a terrible pesticide," said Anne Katten, Pesticide and Work Safety Project director at the CRLA Foundation. "Finally, our fields are made safer for farmworkers and our fruits and vegetables are safer for our children."
"We are gratified by the court's decision in this case, yet, outraged that the EPA has dragged this out for four years after their 2015 decision based on sound science to ban all food uses of chlorpyrifos. This pesticide was banned for residential use some 20 years ago, because of its known impacts on children living in urban areas," said Jeannie Economos from the Farmworker Association of Florida. "Farmworker children in rural areas are just as valuable as children anywhere in the world, and it is unconscionable that it has taken so long to provide equal protection to these beautiful, yet vulnerable children in our agricultural communities. EPA must act immediately to comply with the court's decision. This is about health justice and a human right to a healthy workplace."
"This decision is a triumph for science and truth over politics," said Jennifer Sass, Senior Scientist at Natural Resources Defense Council (NRDC). "The Trump administration stalled regulations that would have prevented chlorpyrifos from further damaging human health. The EPA is now forced to heed scientific evidence and protect families from being poisoned by this very toxic pesticide, as it should have done long ago."
Earthjustice filed the lawsuit on behalf of the Pesticide Action Network North America, Natural Resources Defense Council, United Farm Workers, Farmworker Association of Florida, Farmworker Justice, Labor Council for Latin American Advancement, National Hispanic Medical Association, Pineros y Campesinos Unidos, Learning Disability Association of America, League of United Latin American Citizens, and California Rural Legal Assistance Foundation.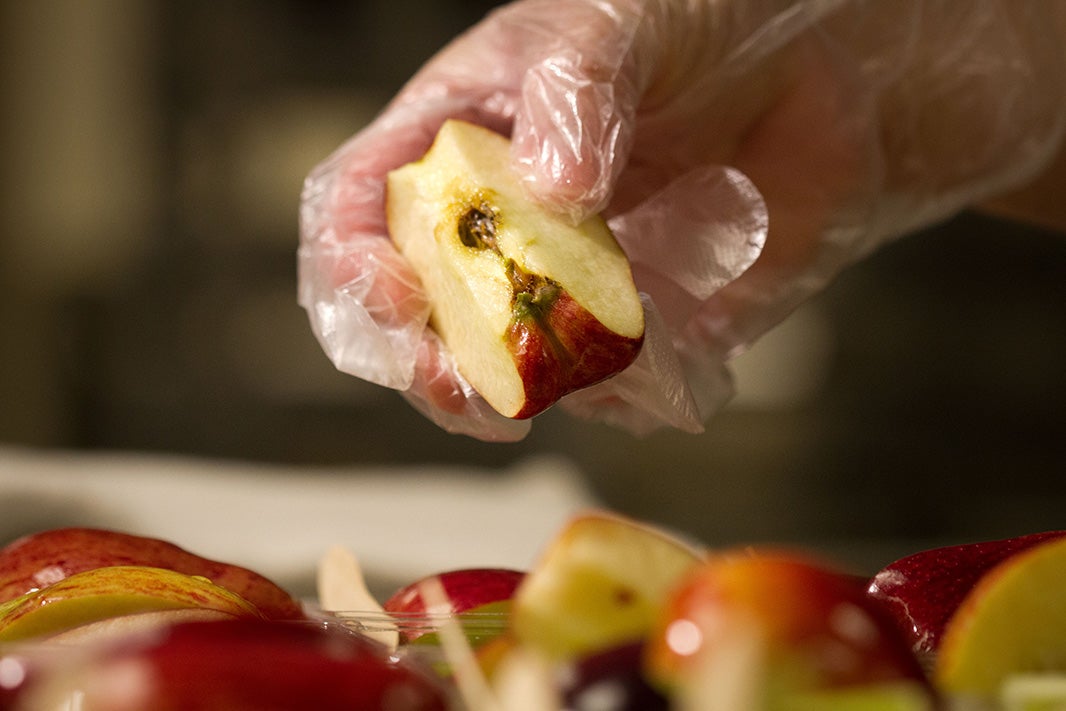 Earthjustice is the premier nonprofit environmental law organization. We wield the power of law and the strength of partnership to protect people's health, to preserve magnificent places and wildlife, to advance clean energy, and to combat climate change. We are here because the earth needs a good lawyer.