Earthjustice Congratulates Joe Biden and Kamala Harris As Our Country Enters a New Administration
Today heralds a new era in our nation
San Francisco, CA
—
Earthjustice President Abigail Dillen released a statement following President Biden's inauguration.
"Earthjustice extends our heartfelt congratulations to Joe Biden and Kamala Harris as they officially assume power today. Today truly marks a new day in our country. On Day One, President Biden and Vice President Harris are taking swift action to rise to the challenges of climate change, racial injustice, and the COVID-19 pandemic. They are getting straight to work with a stellar team to provide relief to hurting Americans, while launching an all-of-government initiative on climate and systemic racism and injustice.
"As the nation's premier environmental law organization, we commend the President's immediate commitment to undoing the terrible damage of the last four years and restoring environmental protections, sound science, and ethics. As the President's first executive orders make clear, this administration is making it a Day One priority to repair and strengthen our bedrock environmental laws after four years of relentless attacks and to protect and defend our cherished public lands and waters, including the Arctic National Wildlife Refuge and the Bear's Ears, Grand Staircase-Escalante, and Northeast Canyons and Seamounts National Monuments. Rejoining the Paris Agreement, cancelling the Keystone XL pipeline, revisiting dozens of critical public health and environmental safeguards, committing to an all-of-government approach to climate action sends a strong signal that the administration is ready to provide the climate leadership the world urgently needs.
"We also applaud the President's announced actions to reverse inhuman immigration policies, to stop construction of the border wall, and to strengthen protections for Dreamers and deliver a comprehensive immigration bill to Congress.
"Earthjustice looks forward to working with the President and his team to build back better by tackling climate change, investing in environmental justice communities, addressing racial injustice, and providing economic opportunity for all."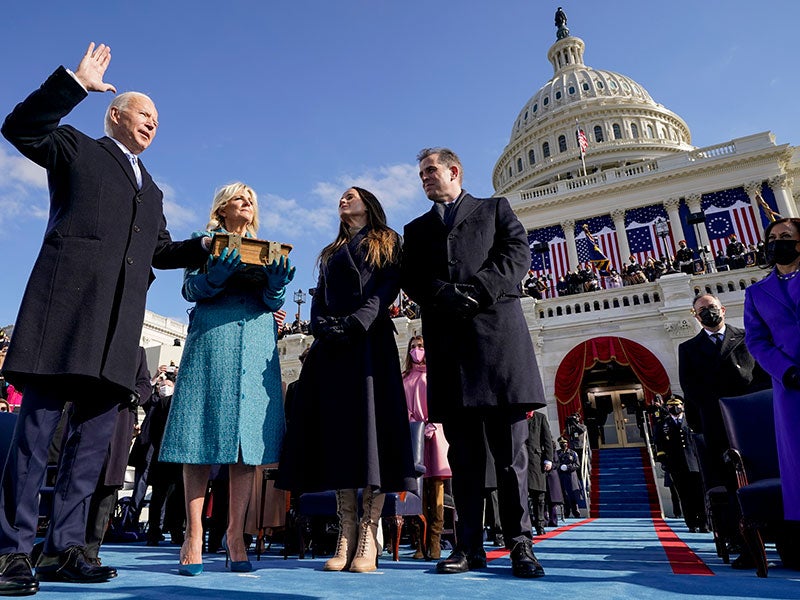 Earthjustice is the premier nonprofit environmental law organization. We wield the power of law and the strength of partnership to protect people's health, to preserve magnificent places and wildlife, to advance clean energy, and to combat climate change. We are here because the earth needs a good lawyer.