Southern California Mega-Warehouse Will Heavily Electrify Operations, Per Landmark Agreement Worth up to $47 Million
Victory
—
The settlement of the World Logistics Center lawsuit over air quality and environmental impacts in California's Inland Empire could spark industry trend
Moreno Valley, CA
—
Environmental and community groups reached a landmark settlement today with the developer of the World Logistics Center Project in Moreno Valley, California to invest up to $47 million in electric vehicles (EV) and equipment, rooftop solar, EV charging stations, and other solutions to electrify the facility and reduce harms to local air quality, wildlife, and the climate.
A coalition of environmental justice and conservation groups has worked to reduce the World Logistics Center's harmful impacts for close to 10 years, and the groups have filed three lawsuits filed since 2015 over the project. The 40.6 million square foot development is roughly the size of three Central Parks, making it the world's largest master-planned warehouse development, and needs zero-emissions and electrification to address air pollution impacts. Residents of the Inland Empire region where the project is located breathe some of the most polluted air in the United States. Under the terms of the settlement, the developer will:
Advance electrification of logistics equipment from trucks to forklifts, including providing funds to aid in purchasing 680 new electric trucks, which must be used within the region so local residents receive air quality relief. The settlement provides up to $12.1 million for heavy-duty electric trucks alone.
Deliver a thousand $1,000 EV grants for Moreno Valley residents to purchase electric cars, in addition to other zero-emission mobility projects in a new program worth $1.1 million, and install 1,080 EV chargers for passenger vehicles on site.
Increase Moreno Valley's solar power by installing additional rooftop solar on warehouse facilities to meet 50% of each warehouse's demand.
Provide up to $5 million in air filtration and noise mitigation solutions for the most impacted homes near the facility, in addition to building berms, screens, and setbacks around the facility to reduce the warehouse complex's impacts on nearby communities.
Provide $4 million for efforts to protect wildlife and the nearby San Jacinto Wildlife Area, which is home to threatened and endangered plants and animals.
"This settlement reflects significant work from the developer and Earthjustice's clients to show the freight industry can electrify its operations and shift to zero emissions solutions," said Adrian Martinez, staff attorney on Earthjustice's Right to Zero campaign. "The future of warehousing and how we move goods in this country is electric — it has to be, for the sake of our lungs and our health. It's been a privilege to work with the environmental justice, health and conservation groups to forge the path forward on this zero-emissions vision."
"This agreement shows warehouses can do more on zero-emissions to protect our lungs," said Alma Marquez, Executive Director with the Center for Community Action & Environmental Justice. "The warehouse industry pumps out significant pollution contributing to asthma, cancer, COPD and a host of other negative public health impacts. We need the logistics industry to move away from diesel pollution and invest in electrification to guarantee our communities the right to breathe clean air."
The freight and logistics industry is booming in Southern California as freight continues to stack up at Southern California's ports, the largest in the country. During the COVID-19 pandemic, logistics operations for companies like Amazon have widely expanded. In 2020, warehouse transactions in the Inland Empire, where Moreno Valley is located, reached 52 million square feet, a record high.
"Southern California is on a dangerous path of approving warehouses that pump out greenhouse pollution at horrific levels," said Aruna Prabhala, a senior attorney and director of the Center for Biological Diversity's Urban Wildlands program. "This legal agreement shows that freight and logistics projects must, at the very least, include measures that allow residents to live and breathe in their community. The agreement also provides millions of dollars to protect wildlife and habitats. As the warehouse trend accelerates, California officials need to focus on fighting the threats these huge facilities pose to our air, wildlife and climate."
This settlement highlights the ability of the warehouse industry to incorporate more zero-emissions into their operations. Currently, the South Coast Air Quality Management District is considering a rule to require clean-up of more than 3,000 warehouses in the region. While some warehouse industry representatives have critiqued the Indirect Source Rule by saying large-scale implementation of zero emissions solutions are not possible, today's settlement sets a striking example of a colossal facility that will incorporate health-protective and commonsense strategies in its development. The South Coast Air Quality Management District will vote on the Indirect Source Rule on May 7.
"Mega-warehouse development in the Inland Empire has been out of control," said Joe Lyou, CEO of the Coalition for Clean Air and former member of the South Coast Air Quality Management Governing Board. "Our settlement agreement shows what can and must be done to reduce the adverse health and air pollution impacts of these warehouses. Approval of the regulation on May 7 would help with the other large warehouses in freight-impacted communities."
"This settlement and the community benefits agreement will bring direly needed air quality protections to Moreno Valley residents, who already breathe some of the worst polluted air in Southern California" said Carlo De La Cruz, California Deputy for the Sierra Club's My Generation campaign. "The future of the goods movement industry must be in zero emission equipment and electric vehicles powered by renewables, that will make these facilities better neighbors in communities, for the sake of our lungs and public health."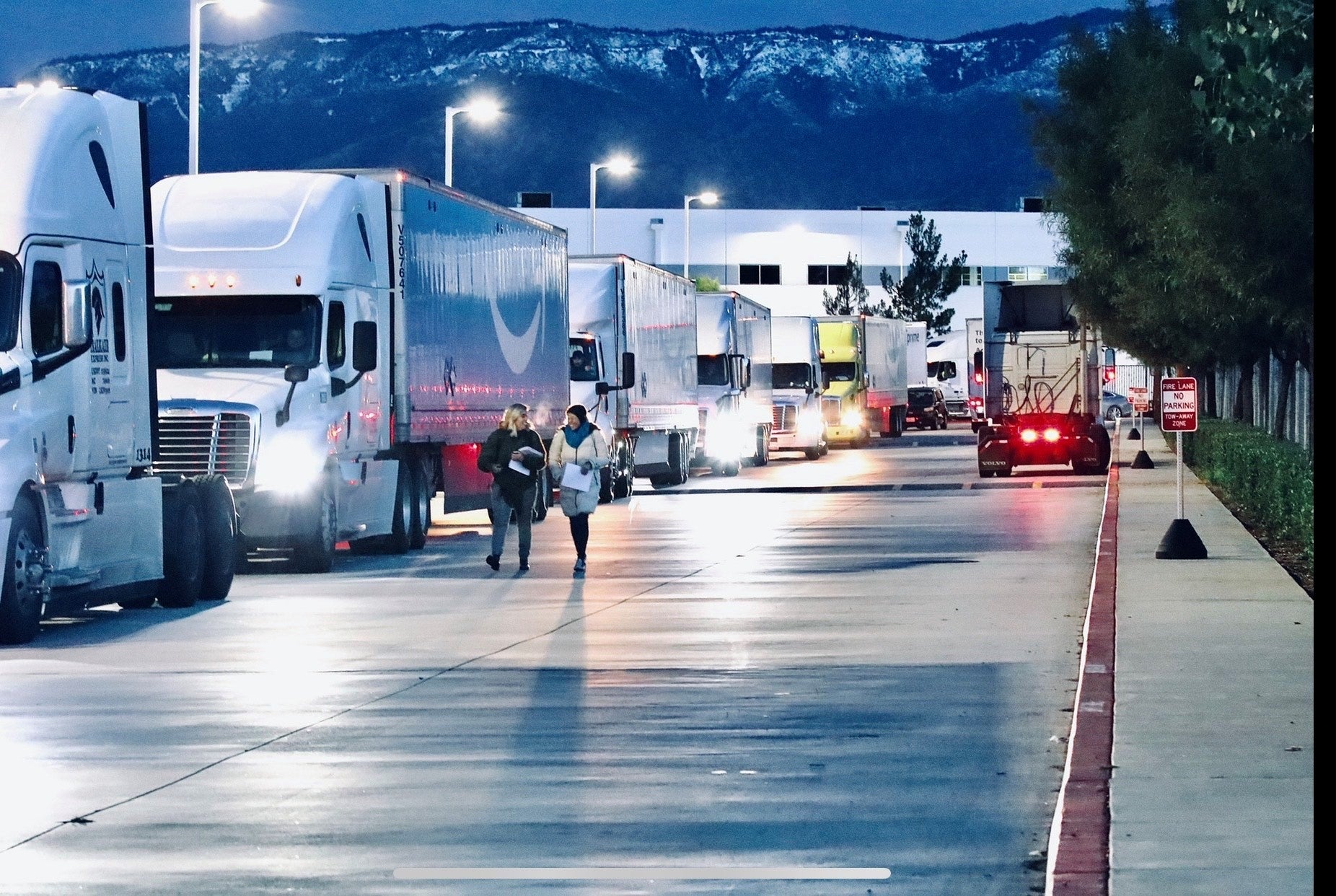 Earthjustice is the premier nonprofit environmental law organization. We wield the power of law and the strength of partnership to protect people's health, to preserve magnificent places and wildlife, to advance clean energy, and to combat climate change. We are here because the earth needs a good lawyer.