EPA's New Trucks Rule Fails to Deliver
New federal trucks rule is lax on public health protections, light on zero emissions vehicles
Washington, D.C.
—
Today, the Environmental Protection Agency (EPA) released a draft truck emissions regulation designed to protect public health, though the rule fails to meaningfully clean up truck pollution with ambitious electrification goals. The rule proposes important controls on diesel engines that would go into effect in 2027, but includes no zero emissions requirements for these heavy duty diesel trucks even though 2027 is the same year a new study predicts price parity for almost every model of combustion and electric trucks.
"For the sake of our lungs, our health, and our climate, the future of trucking in this country has got to be zero emissions. EPA's new trucks rule could do so much more to set us on the right path and electrify the dirtiest vehicles on the road," said Paul Cort, director of Earthjustice's Right to Zero campaign. "We will be urging the Biden administration to rethink its approach and set an ambitious course, especially for communities breathing in dangerous levels of diesel pollution along freight corridors."
Communities living near ports and along freight corridors breathe especially high levels of diesel particulate matter, and have been calling for truck electrification to solve this air quality crisis.
"With the increase in polluting trucks rumbling through our communities, this proposal will most likely deliver no air quality relief in our neighborhoods living in the shadow of ports and freight lines. EPA's proposed rule punts meaningful action into the uncertain future — and justice delayed is justice denied for environmental justice communities," said Angelo Logan, campaign director of the Moving Forward Network. "The Biden administration can set a course to rapidly shift to zero emissions trucks, and they should use every available tool to do so and protect public health. Our families, friends, and frontline workers' lives depend on it."
In 2020, California passed the nation's first electric trucks standard, which is being adopted in other states such as New York, Oregon, and New Jersey. Last year, 15 states signed a memorandum of understanding to make 30% of new truck and bus sales zero emission by 2030 and 100% zero emission by 2050.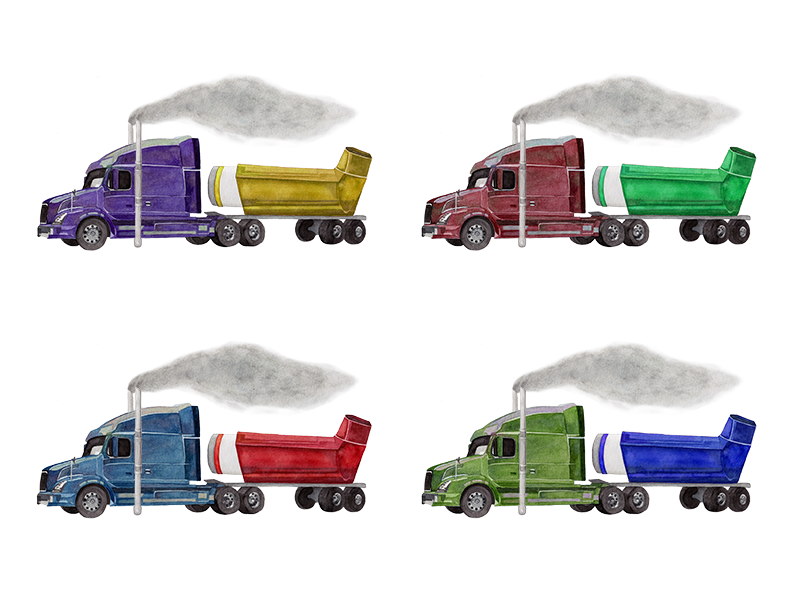 Earthjustice is the premier nonprofit environmental law organization. We wield the power of law and the strength of partnership to protect people's health, to preserve magnificent places and wildlife, to advance clean energy, and to combat climate change. We are here because the earth needs a good lawyer.