Alaska Seeks to Overturn Hard-Won Victory Against Pebble Mine With Unorthodox Appeal to U.S. Supreme Court
Earthjustice reacts to legal filing seeking to overturn EPA determination vetoing the mine
Anchorage, AK
—
Earthjustice joins with a broad and unified coalition of Tribes, Bristol Bay residents, commercial and sport fishers, environmental organizations, businesses, and many other Americans and Alaskans today to express dismay over a move by the State of Alaska asking the U.S. Supreme Court to overturn a decision made by the U.S. Environmental Protection Agency (EPA) to veto the Pebble Mine under Section 404(c) of the Clean Water Act.
"It's a highly unusual legal move, and also a highly unpopular one," said Carole Holley, Earthjustice's Alaska Regional Office Managing Attorney. "The governor and his administration are working against the wishes of most Alaskans, especially Bristol Bay residents, by continuing to side with the mine developer."
"As the climate catastrophe wreaks havoc around the world, it's disheartening to see the governor turn his back on the irreplaceable ecosystem of Alaska's Bristol Bay," said Marc Fink, a senior attorney at the Center for Biological Diversity. "A remarkable array of wildlife depends on this watershed, from salmon and grizzly bears to the rare Iliamna Lake seals. Mining has no place here."
The EPA's Final Determination in January was a hard-won victory by all those who have been fighting for decades to stop the Pebble Mine project and was much celebrated by those in the region as well as throughout Alaska and nationally.
The veto followed an earlier decision by the Army Corps of Engineers to deny a key permit to the Pebble Mine developers. Collectively, these decisions had been viewed as assurance that the world-famous Bristol Bay region would be protected from the Pebble Mine. Even so, more durable protections are being sought for the Bristol Bay watershed which is critical both to the people of Bristol Bay and of national significance because of its sockeye salmon fishery worth billions of dollars.
The State of Alaska and Governor Dunleavy are largely alone in supporting the mine. Two out of three Alaskans oppose the Pebble Mine and support these protections. By challenging the EPA's Final Determination in court, the State of Alaska is not representing the wishes of most Alaskans or many Americans.
For more information and to contact the Bristol Bay Defense Fund, please email Grace Nolan, grace@team-arc.com.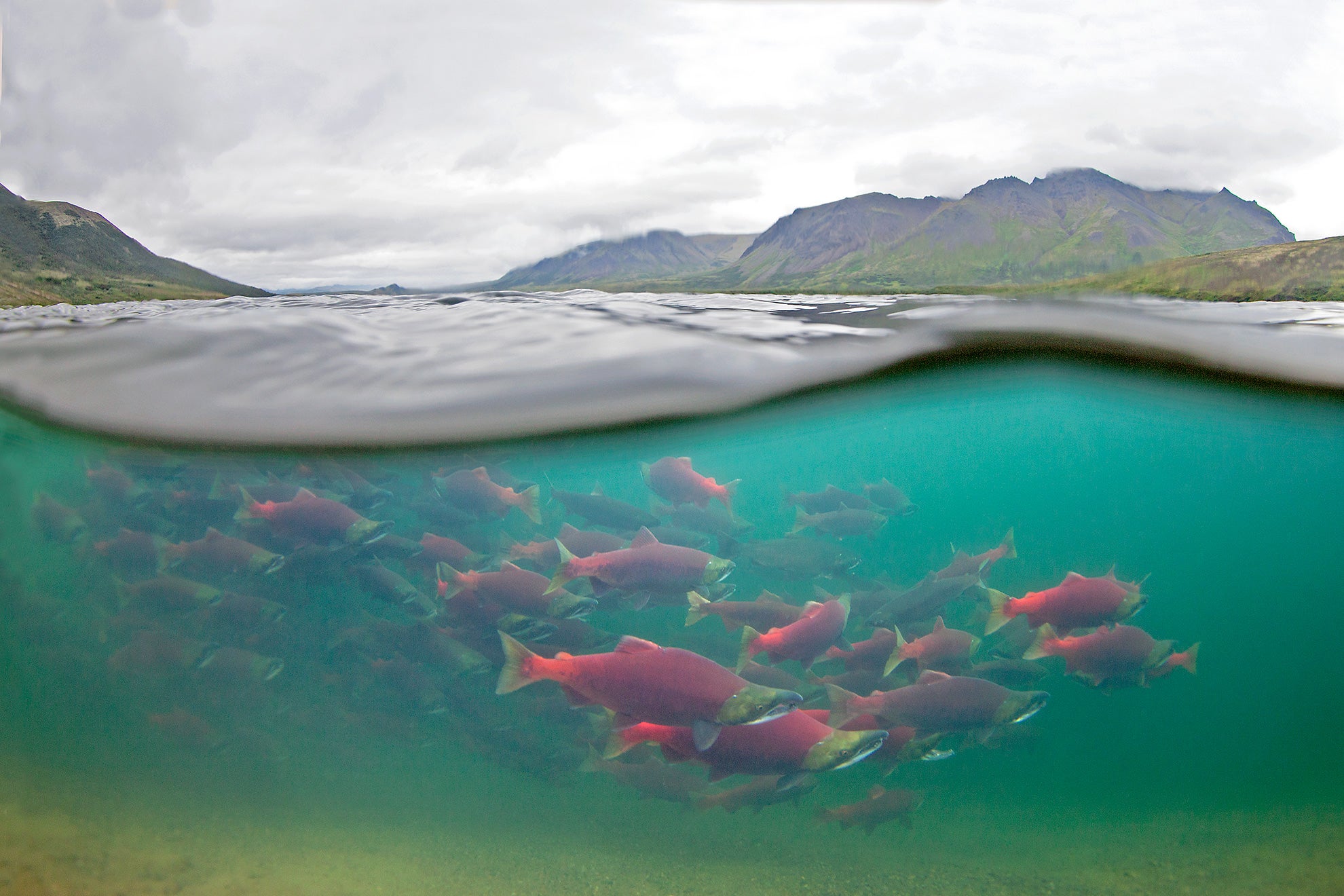 Earthjustice is the premier nonprofit environmental law organization. We wield the power of law and the strength of partnership to protect people's health, to preserve magnificent places and wildlife, to advance clean energy, and to combat climate change. We are here because the earth needs a good lawyer.