Attacks on the Endangered Species Act Continue With House Consideration of Wildlife Bills
Proposals seek to weaken species protections on behalf of special interests
Washington, D.C.
—
On April 18 at 10 a.m. eastern, the House Natural Resources Subcommittee on Water, Wildlife and Fisheries will hold a hearing to consider several bills that would strip protections for endangered species. These piecemeal attacks, backed by special interests, are attempts to erode the Endangered Species Act (ESA), a popular law enacted shortly after the first Earth Day that remains the best tool available to mitigate the worsening biodiversity crisis.
First, the committee will consider three bills under the Congressional Review Act (CRA), which allows lawmakers to repeal administrative rulemakings. One bill, H.J.Res. 29, targets ESA protections for the lesser prairie chicken, while another, H.J.Res. 46, takes aim at the Indiana long-eared bat. These attempts to pick off individual species by exempting them from ESA protections comes weeks after the same subcommittee proposed legislation from House Republicans that would strip protections for gray wolves and Yellowstone grizzly bears.
Additionally, with H.J.Res. 46, House Republicans will attempt to narrow the definition of "habitat" under the ESA by reverting to the definition applied under Trump-era regulations. Prior to its rescission by the Biden administration, the Trump-era definition made it much more difficult for agencies to prevent extinction and ensure full recovery by limiting what habitat they can protect, ignoring the future impacts of climate change, and undermining efforts to restore degraded, but nonetheless essential, habitat to support wildlife again. In Hawai'i, for example, species such as corals, sea turtles, and native forest birds are especially vulnerable to climate change and would face a higher risk for extinction under the Trump narrow habitat definition. To protect these species, Earthjustice successfully spearheaded litigation to push back on the Trump regulations defining habitat, securing their rescission.
"These piecemeal attacks, using obscure processes like the CRA, attempt to carve out Endangered Species Act exceptions for special interests, and take crucial decision-making about the survival of species out of the hands of expert scientists," said Addie Haughey, director of Lands, Wildlife and Oceans for Earthjustice's Policy and Legislation team. "There are a million species at risk of extinction in our lifetimes, and in its fiftieth year the ESA is still the strongest tool we have in this country to fight the biodiversity crisis. Congress should be investing in the ESA, not taking cheap shots at one imperiled species at a time."
Fortunately, there is one bill that will be considered during this hearing, H.R. 1213 or the RESCUE Whales Act, which seeks to undo an individual species attack that was tacked onto a recent legislative package that passed into law. The attack, known as the right whale rider, stripped protections for the North Atlantic right whale, a critically endangered marine mammal that inhabits waters off the Atlantic coastline from Florida to Canada.
"Repealing the right whale rider is simply the right thing to do. We should be helping species like the right whale recover, not gutting the very laws established to provide desperately needed protections for these imperiled animals," said Andrea Treece, senior attorney for Earthjustice's Oceans Program. "Today's hearing shows that some members of Congress are willing to rob the American public of its natural heritage one species at a time, only to satisfy narrow special interests. That's a threat to all of us and we cannot let that stand."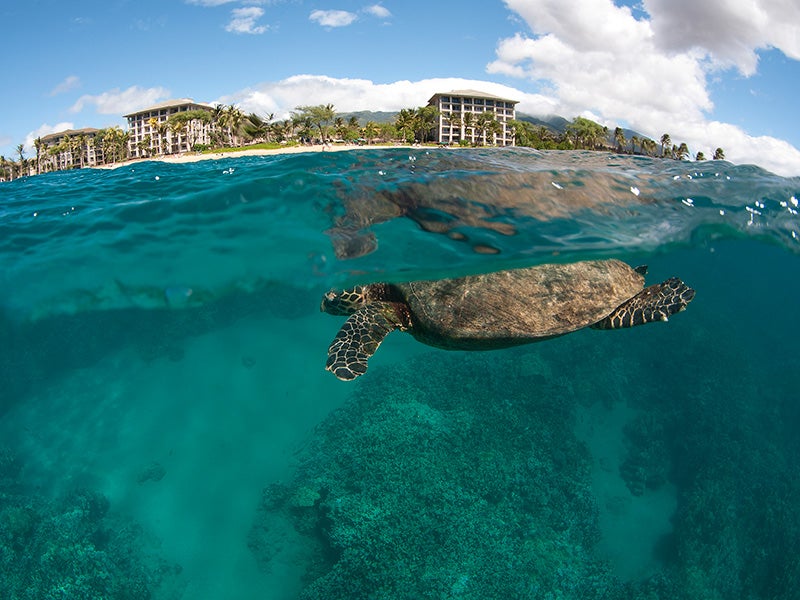 Earthjustice is the premier nonprofit environmental law organization. We wield the power of law and the strength of partnership to protect people's health, to preserve magnificent places and wildlife, to advance clean energy, and to combat climate change. We are here because the earth needs a good lawyer.