Congress Must Not Enable More Lead Poisoning in Our Communities
Both versions of the FAA Reauthorization would require airports to continue providing leaded avgas, despite recent EPA progress to phase out its use
Washington, D.C.
—
Today, the House of Representatives is set to vote on their version of the Federal Aviation Administration (FAA) Reauthorization Act, which would fund programming and provide guidance for the agency through 2028. The current authorization is set to expire on September 30th. Both the current House and Senate (HR 3935, S 1939) versions of this bill include a provision that would require airports to continue providing leaded avgas in order to receive federal funding, which nearly all airports rely on.
This comes just after the Environmental Protection Agency (EPA) proposed an endangerment finding for leaded avgas, taking long overdue and much needed steps to phase out the use of leaded avgas. This reauthorization is a backwards step that will hinder progress at a time when we need EPA and FAA to work together to protect communities by finally ending the use of leaded avgas.
"Communities across the country have waited far too long for relief from suffering the impacts airborne leaded avgas emissions," said Nathan Park, Associate Legislative Representative for Healthy Communities at Earthjustice. "Despite recent progress, the provisions Congress is considering would take us backwards and lock communities in to more of these toxic emissions. We call on Congress to protect our communities and children and remove these harmful avgas provisions from the FAA reauthorization bills."
Leaded gasoline in most motor vehicles was banned 25 years ago, but avgas is still used in nearly 170,000 piston-engine aircraft across 20,000 airports. EPA estimates that emissions from these airplanes account for about 70% of lead released into the atmosphere. According to an Earthjustice review of lead pollution data, airports with the highest lead emissions are located in a handful of states, including California, Florida, Arizona, Washington, and Colorado.
Over 5 million people, including more than 360,000 children under the age of 5, live near at least one of the airports where piston-engine aircraft operate, according to EPA. Multiple studies have shown that children who live near airports have higher levels of lead in their blood, and most general aviation airports with the highest lead emissions are in communities of color. In August, a peer-reviewed study showed that leaded aviation gasoline increased blood lead levels among thousands of children living nearby a Santa Clara general aviation airport. Children living downwind of the airport had blood lead level increases on par with those detected during the peak of the Flint Water Crisis.
The Senate could hold their vote as early as next week.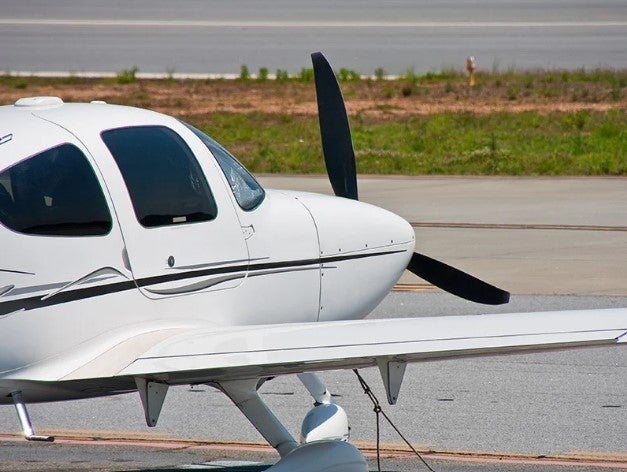 Earthjustice is the premier nonprofit environmental law organization. We wield the power of law and the strength of partnership to protect people's health, to preserve magnificent places and wildlife, to advance clean energy, and to combat climate change. We are here because the earth needs a good lawyer.