Danskammer Energy Pauses Plans to Construct a Methane Gas Plant in Newburgh, NY
Victory
—
The permit proceeding will be paused for one year and Danskammer will not challenge recent rulings
New York
—
Danskammer Energy has paused its plans to construct a methane gas plant in Newburgh, NY, which could have emitted nearly 2 million tons of carbon emissions per year and contributed to air pollution in the Hudson Valley.
Applying New York state's landmark climate law, the Department of Environmental Conservation (DEC) had denied air permits for polluting fossil fuel projects on the grounds that they would impede attainment of the mandatory emissions reduction targets in the law.
On June 8, 2023, Danskammer notified the state administrative law judge presiding over its appeal that it will not challenge recent rulings and asked that the permit proceeding be paused for one year. Today, the Administrative Law Judge instituted Danskammer's requested pause of the proceeding for a year, at which time Danskammer would either withdraw the application or modify the project and submit a new application.
Danskammer appealed the DEC's denial of its Title V air pollution permit in 2021, and on April 4 of this year the state administrative law judge presiding over the appeal confirmed DEC's authority to deny the permit. The judge further ruled that emissions from the plant would interfere with state climate goals and that several members of the Stop Danskammer Coalition, including Sierra Club and Orange RAPP, both represented by Earthjustice, and Scenic Hudson could present expert evidence as parties in the lawsuit.
Enacted in 2019, New York's Climate Leadership and Community Protection Act (CLCPA) mandates a transition to a clean energy economy that fosters healthy communities and good-paying jobs while reducing economy-wide greenhouse gas emissions 40% by 2030 and 85% by 2050 from 1990 levels.
Lisa Perfetto, Senior Attorney at Earthjustice, which represents Sierra Club and Orange RAPP in the proceeding, stated: "Danskammer's decision to halt its appeal is a welcome one and reflects the simple reality that its proposed gas plant is flatly incompatible with the state's climate mandates under the CLCPA. There's simply no place for a new fossil gas plant as we transition to a renewable-powered clean electric grid."
Shay O'Reilly, Senior Organizing Representative for the Sierra Club, said: "New York is committed to a clean, renewable energy future that powers breathable communities and hundreds of thousands of local jobs. Fracked gas plants have no place in that future. Sierra Club celebrates this climate victory alongside the many community members and environmental justice and climate advocates who organized tirelessly against the Danskammer plant. We expect the DEC to continue our climate progress so that the Hudson Valley can breathe easier."
Sandra Kissam, Chair of Orange RAPP, said: "Today's decision to pause efforts to rebuild a fossil-fueled facility in the Town of Newburgh removes two threats: toxic fumes locally harming town and city of Newburgh residents and these emissions adding to our regional pollution and furthering climate change. We must protect our public health and future by adapting to meet our CLCPA goals. Deep thanks to Earthjustice, representing Orange RAPP and Sierra Club, that expertly defends the needs of our citizens and the Earth."
Eric Wood, Hudson Valley Regional Coordinator for NYPIRG, said: "New York State and the Department of Environmental Conservation are standing their ground by working to phase out the use of burning fossil fuels out of our electric grid. Danskammer has obviously noted these environmental barriers that are set in place and has made the right decision not to continue with their current proposal. While we phase out fossil fuels, we do need to make sure that New York picks up the pace on replacing old plants like Danskammer with clean, green renewable energy like wind, solar and battery storage, and not false solutions and new experiments like hydrogen."
Audrey Friedrichsen, Scenic Hudson's Director of Environmental Advocacy and Legal Affairs, said: "Danskammer's decision is a recognition that fossil fuels simply do not have a place in our clean energy future. As New York moves forward with achieving the goals of the CLCPA, Scenic Hudson will continue to advocate for energy solutions in the Hudson Valley that deliver environmental, economic, and community benefits."
About the Stop Danskammer Coalition
The Stop Danskammer Coalition is a non-partisan alliance of organizations, community groups, faith-based congregations, elected officials, businesses, residents, and health professionals united in opposition against the expansion of the Danskammer fracked gas plant.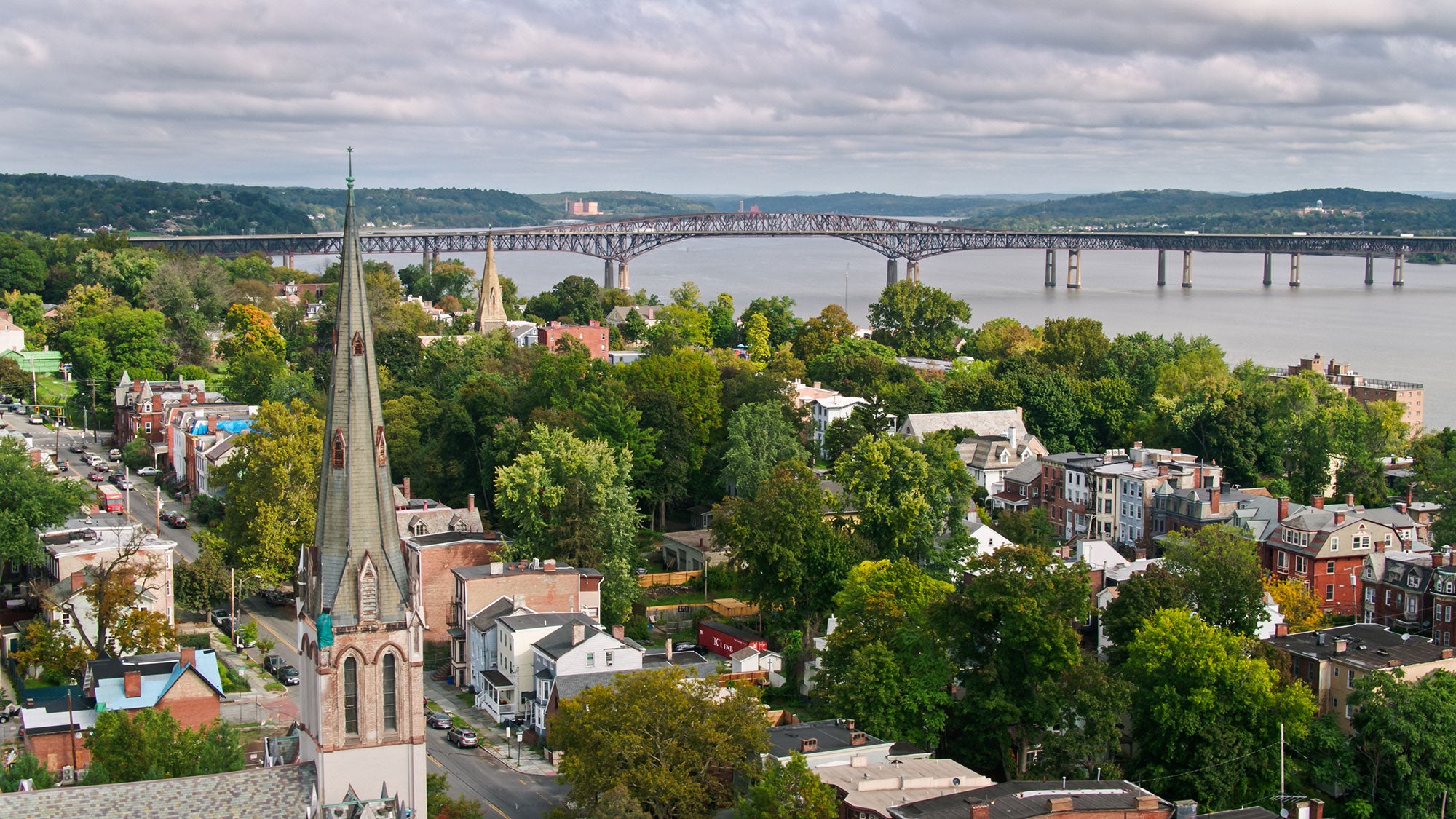 Earthjustice is the premier nonprofit environmental law organization. We wield the power of law and the strength of partnership to protect people's health, to preserve magnificent places and wildlife, to advance clean energy, and to combat climate change. We are here because the earth needs a good lawyer.