Earthjustice Condemns Biden Administration's Waiver of Laws to Build Border Wall
The administration will waive 26 laws — including bedrock environmental protections — to facilitate its rapid construction
Washington, D.C.
—
Today, the U.S. Department of Homeland Security announced it is waiving 26 federal laws to construct more border wall infrastructure in Starr County, Texas. The waived laws include landmark environmental laws like the Clean Water Act, Endangered Species Act, and National Environmental Policy Act. The laws were last waived under former President Trump's administration to construct the border wall along the U.S.-Mexico border. After the announcement, Earthjustice Vice President of Policy and Legislation Raúl García issued the following statement:
"It is disappointing to see the same policies that hurt so many communities and ecosystems in the last administration being repeated by the current one. Trump's border wall remains one of the most hated and divisive acts of his time in office. It was based on the racist policies of former President Trump and extremist Republicans and has since resulted in irreparable harm to endangered species and habitats, the destruction of Indigenous sacred sites, and increasingly militarized border communities. By waiving bedrock environmental laws meant to protect communities, vibrant ecosystems, and cultural resources, Trump's hastily constructed wall has further burdened border residents with more flooding, more erosion, and more unnecessary pollution.
"The Biden administration is repeating these same mistakes. Environmental laws exist for a reason, and waiving them to further ineffective policies will continue setting a dangerous precedent for future projects. A border wall will never be an effective solution to our immigration challenges, and we stand shoulder-to-shoulder with border communities who have continued to fight this disastrous policy for decades. The Biden administration must reverse this incredibly short-sighted decision."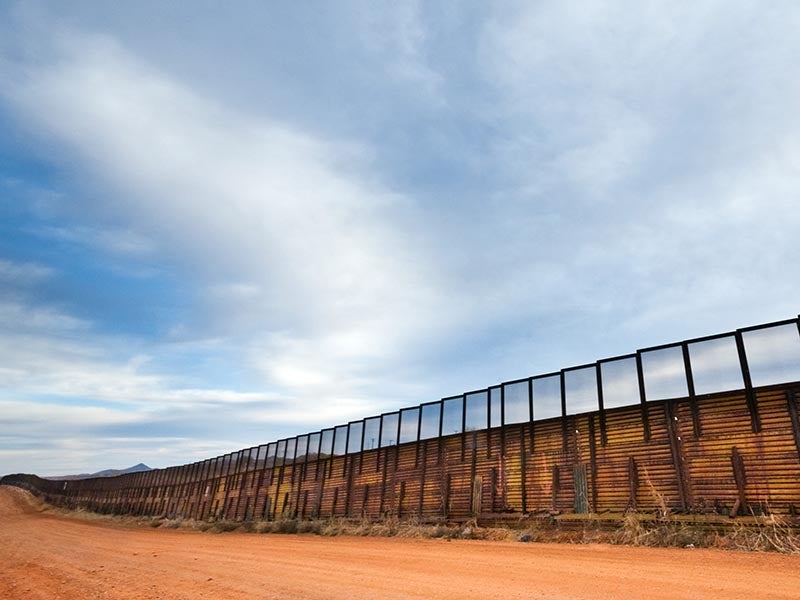 Earthjustice is the premier nonprofit environmental law organization. We wield the power of law and the strength of partnership to protect people's health, to preserve magnificent places and wildlife, to advance clean energy, and to combat climate change. We are here because the earth needs a good lawyer.