Earthjustice Statement: Biden Administration Activates Inflation Reduction Act Funds to Address Agriculture Sector's Vast Greenhouse Gas Emissions
The new investment demonstrates the Biden administration's commitment to address the underreported greenhouse gas emissions from industrial agriculture and will provide invaluable insight into best practices that reduce emissions and sequester carbon in the soil, allowing the USDA to advance climate-smart farming and forestry
Washington, DC
—
The Biden-Harris administration announced a $300 million investment to evaluate greenhouse gas emissions and carbon sequestration in the agriculture and forest sectors. Funded via the Inflation Reduction Act — and in step with the nearly $20 billion put toward climate-smart agriculture and forestry practices so far — this new funding will improve the measurement, monitoring, reporting, and verification of carbon emissions.
Today's announcement advances President Biden's commitment to achieve a 52% reduction in 2005-level greenhouse gas emissions by 2030. The investment will fund the creation of both a Soil Carbon Monitoring and Greenhouse Gas Research Network, improvement of temporal and spatial coverage of national conservation practice data, and updates to Natural Resources Conservation Service conservation standards and implementation data.
The following statement is attributed to Peter Lehner, managing attorney for the Sustainable Food and Farming Program at Earthjustice and author of Farming for Our Future; the Science, Law, and Policy of Climate-Neutral Agriculture:
"Earthjustice commends President Biden and the administration for their unwavering commitment to reducing greenhouse gas emissions from the agriculture sector. This funding allows us to accurately assess our progress and make data-driven decisions. That's good news for the environment and, most importantly, communities who suffer from environmental injustices.
"This new investment will improve our understanding of agriculture's impact on climate and will provide invaluable insight into best practices that reduce emissions and sequester carbon in the soil, allowing the USDA (United States Department of Agriculture) to advance climate-smart farming and forestry. It's a crucial step in the transformation of agriculture from a leading source of greenhouse gas emissions to a leading climate solution.
"We are very pleased that USDA has moved quickly to take advantage of this funding. A focus on sustainability in what, how, and where we grow will boost farmer livelihoods, climate solutions, and all of our health.
"We will continue to support these efforts and advocate tirelessly for equitable policies and meaningful action to address the climate crisis."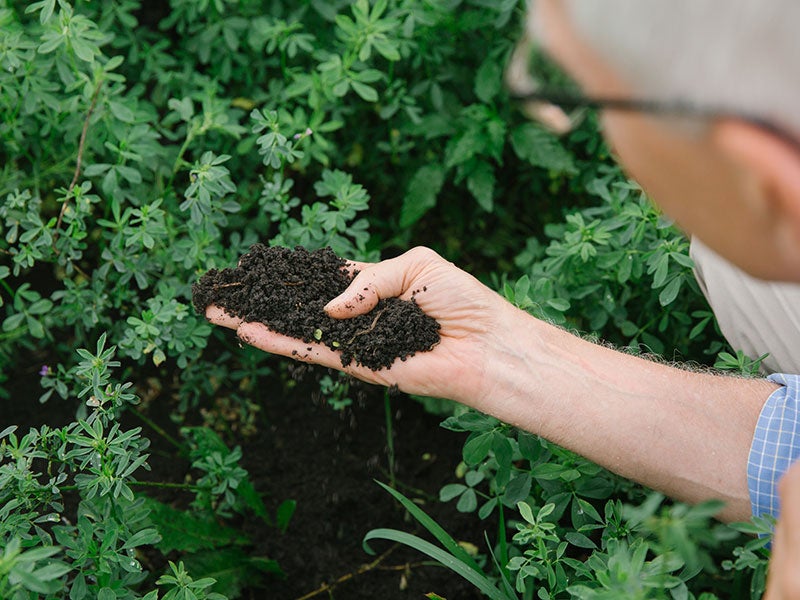 Earthjustice is the premier nonprofit environmental law organization. We wield the power of law and the strength of partnership to protect people's health, to preserve magnificent places and wildlife, to advance clean energy, and to combat climate change. We are here because the earth needs a good lawyer.