Earthjustice Statement on the National Climate Assessment
The U.S. must urgently move away from fossil fuels to build a just clean energy future
Washington, D.C.
—
The fifth National Climate Assessment outlines the impacts of climate change across the country and steps the U.S. is taking to address it. Jill Tauber, Vice President of Litigation for Climate & Energy at Earthjustice, released the following statement in response:
"Communities across the United States are experiencing the devastating impacts of climate change with alarming frequency. Billion-dollar disasters are now the norm, and the burdens of our overheating planet are falling hardest on communities who have borne the harms of fossil fuel pollution for far too long. Swift and strong climate action that is centered in justice is essential to avoiding the worst impacts of the crisis. The U.S. must end our reliance on fossil fuels and transform our economy quickly and equitably to run on 100% pollution-free, clean energy.
"The Biden administration is making historic investments in clean energy and environmental justice. This administration has also fought to keep these crucial climate investments from being repealed by the extremists who currently control the U.S. House. We commend the President for the further investments announced today, particularly the $2 billion that will soon be made available for environmental and climate justice grants to communities, new water infrastructure investments, and $166 million for critical ecosystem resilience and restoration.
"Unfortunately, the administration is also undermining its own progress by doubling down on fossil fuels. To meet U.S. climate and environmental justice commitments, the Biden administration must stop greenlighting fossil fuel projects like Willow and the upcoming CP2, and must stop leasing our public lands for fossil fuel extraction. The administration must also finalize the strongest possible environmental and public health protections against the harms of fossil fuels.
"Earthjustice and our partners will continue using the power of the law to stop harmful fossil fuel projects, accelerate the transition to clean energy, and fight for justice for the communities on the front lines of pollution and the climate crisis."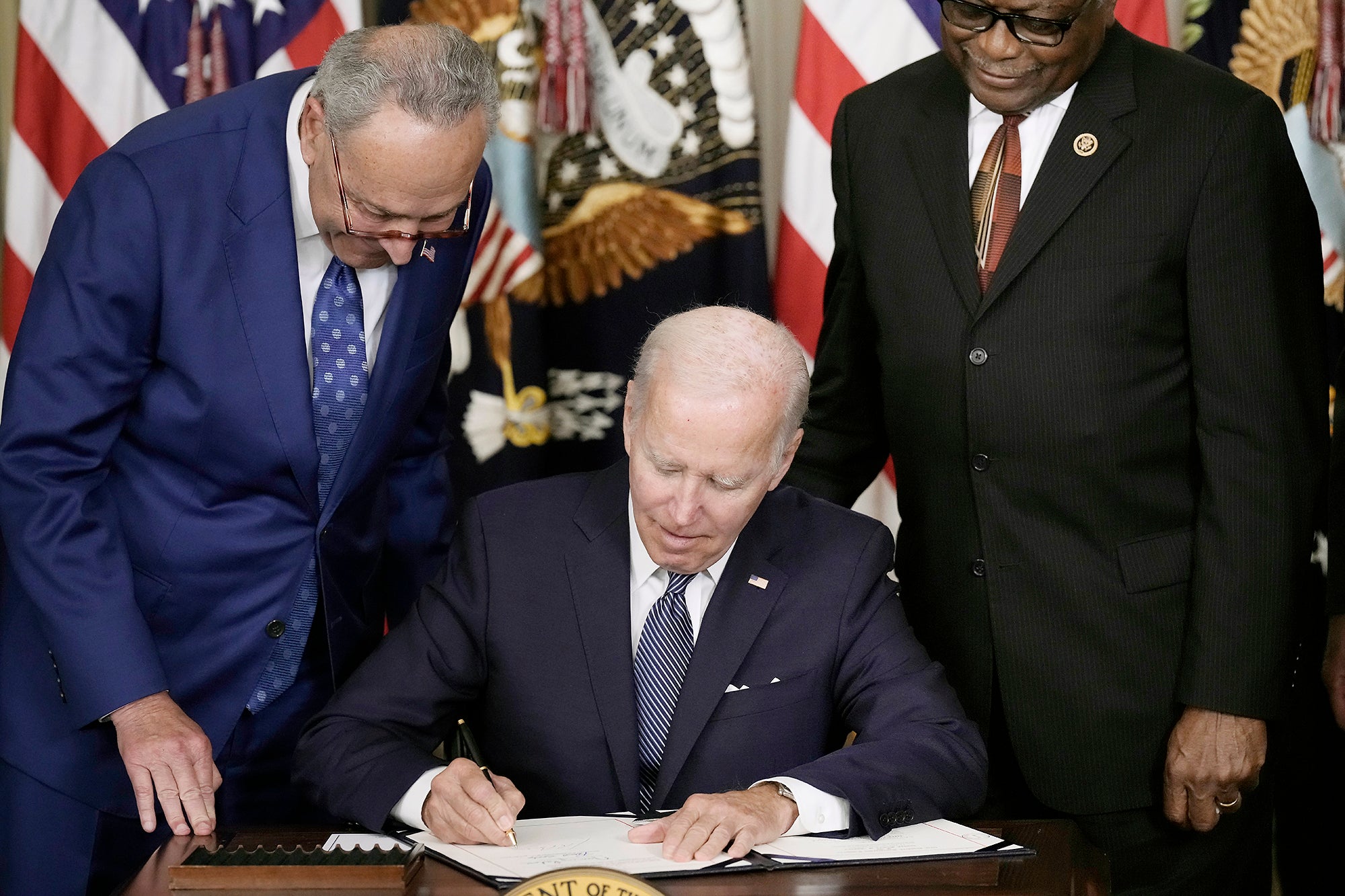 Earthjustice is the premier nonprofit environmental law organization. We wield the power of law and the strength of partnership to protect people's health, to preserve magnificent places and wildlife, to advance clean energy, and to combat climate change. We are here because the earth needs a good lawyer.