Earthjustice Statement on the One Year Anniversary of Landmark Climate Legislation
The landmark climate legislation contains over $391 billion in investments to spur clean energy production, reduce pollution, and create new green jobs
San Francisco, CA
—
One year ago, President Joe Biden signed the Inflation Reduction Act. The landmark climate legislation contains over $391 billion in investments to spur clean energy production, reduce pollution, and create new green jobs. To mark the one-year anniversary, Earthjustice President Abigail Dillen issued the following statement:
"Since President Biden signed the Inflation Reduction Act, we're closer than ever to meeting our climate goals and transitioning our economy to clean energy. These investments are transformative, and we're already seeing their impact. Businesses are onshoring clean energy production, billions of dollars in funding are going to pollution reduction programs across the country, and over 170,600 jobs have been created in the process. We're well on our way to the clean energy future we need to fight the worst impacts of climate change.
"While transformational for the clean energy sector, the legislation also contained many harmful provisions impacting communities already facing the disparate impacts of pollution. It tethered clean energy development on our public lands and waters to dangerous fossil fuels leasing sales while doubling down on dirty hydrogen and carbon capture and sequestration technologies that could further entrench fossil fuel dependency in large parts of the country. We've said from the beginning that we will stand shoulder-to-shoulder with communities in Alaska, Appalachia, and the Gulf Coast and ensure they are not left behind in the energy transition. We remain committed to fulfilling that promise.
"As we continue to see the horrific impacts of climate change, from extreme heat to deadly flooding and wildfires, we can't afford inaction. Our children and grandchildren are relying on us to meet this moment, and the Inflation Reduction Act was a critical step in the right direction. We celebrate these investments and look forward to working with the Biden Administration on ensuring they are distributed to the communities that need them in the most equitable and just way possible."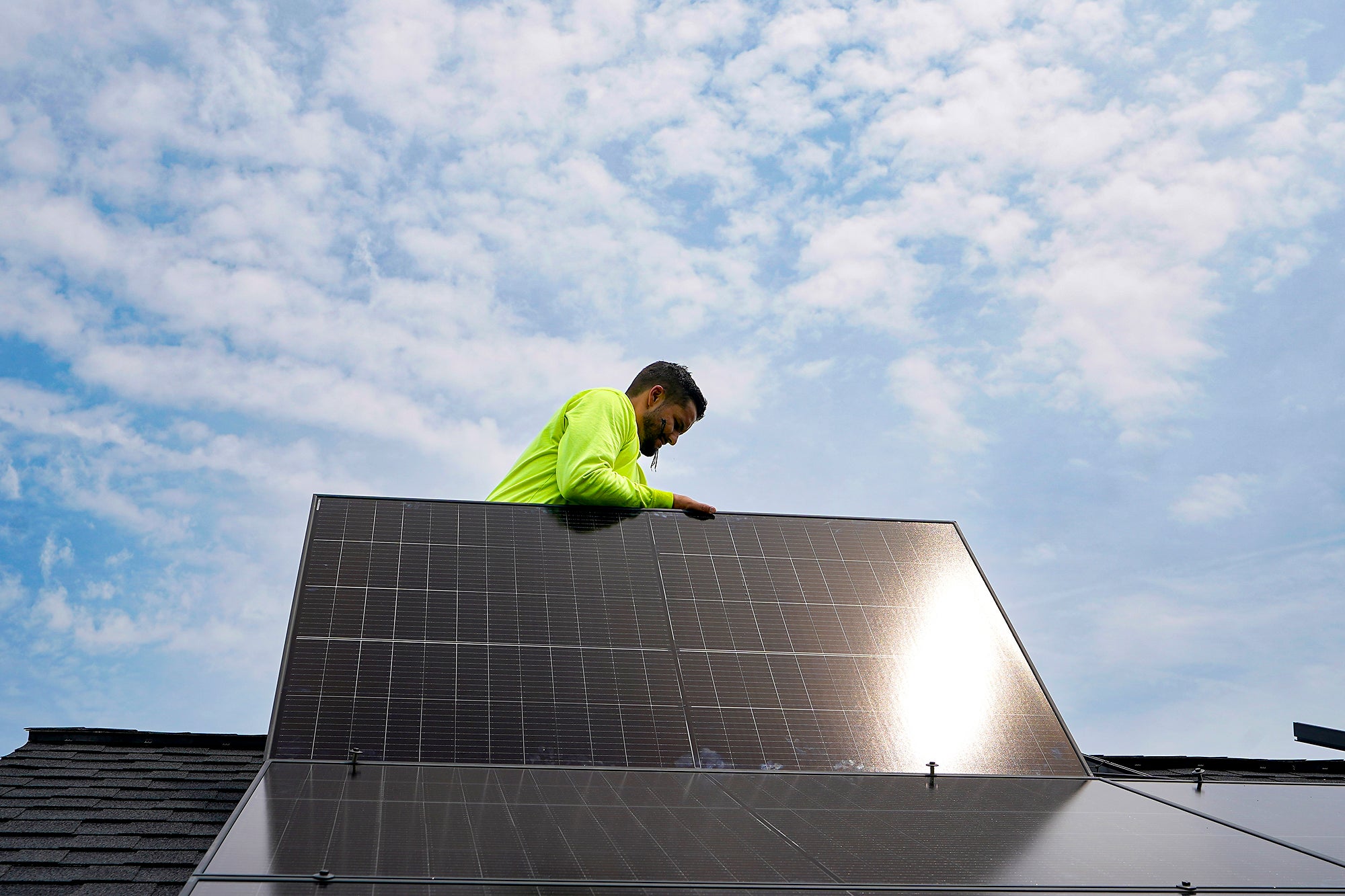 Earthjustice is the premier nonprofit environmental law organization. We wield the power of law and the strength of partnership to protect people's health, to preserve magnificent places and wildlife, to advance clean energy, and to combat climate change. We are here because the earth needs a good lawyer.