Enbridge's Line 5 Tunnel Could "Rain Devastation and Destruction" on Great Lakes
Michigan regulators weigh final arguments on oil pipeline project
Lansing, MI
—
Attorneys for the Bay Mills Indian Community (BMIC) on Friday submitted the Tribe's final brief to the Michigan Public Service Commission, wrapping up nearly three years of litigation in a contested case over the proposed Line 5 tunnel project. The Commission must decide whether to grant a permit for Enbridge, a Canadian oil giant, to dig a pipeline tunnel beneath the Straits of Mackinac. This untested tunnel project could result in an explosion and release oil into the Great Lakes.
"After another round of testimony and cross-examination, the safety concerns about Enbridge's proposed tunnel remain," reads one brief. "And new concerns have emerged."
During the case, a pipeline safety expert warned that the pipeline could rupture, releasing oil or natural gas liquids into the tunnel. The product and the associated flammable gases could ignite and trigger a massive explosion. Brian O'Mara, a geologist with decades of experience with tunnels, testified that the explosion could create a fuel-rich fire that would burn for days, causing the tunnel to collapse. Oil would spill into the heart of the Great Lakes, and any product stuck in the rock or sediments would slowly dissolve into the groundwater for decades or possibly centuries. These issues remain unaddressed by Enbridge.
"The tunnel project doesn't solve the risks associated with oil flowing through the Great Lakes," says Earthjustice attorney Julie Goodwin. "It just replaces one set of risks for another."
No one has ever attempted to build a massive concrete tunnel to route a hazardous liquids pipeline underneath the Great Lakes—or anywhere. Evidence gathered over the last three years shows the experimental design of this project is significantly flawed and especially risky.
"The stakes are too high for the State of Michigan to gamble on catastrophe," reads one of BMIC's final briefs. "The possibility that this misguided project would rain devastation and destruction on the Great Lakes, and to Bay Mills and other communities, is simply too great of a risk."
The proposed tunnel would lie beneath a place of deep spiritual, cultural, and economic importance to BMIC. In August 2020, BMIC intervened in Enbridge's permit application, represented by attorneys at Earthjustice and the Native American Rights Fund (NARF). They were soon joined by several neighboring Tribes.
As BMIC President Whitney Gravelle testified: "My people, Bay Mills Indian Community, have had a longstanding historical relationship with the land and water in and around the Straits of Mackinac since time immemorial […] If that relationship is severed it can only mean that my people no longer have the ability to survive in this area any more – they could not hunt, they could not fish, they could not gather, they could not perform ceremony, they could not pass on teachings, and they could not use medicines to heal themselves. The list goes on and on. All it takes is one time and one spill to destroy my people and destroy all that we hold dear."
Richard Kuprewicz, a chemical engineer with nearly 50 years of experience in the oil and gas industry, warned the Commission about the serious risk of an explosion in the tunnel. Alarmed by these warnings, the Commission re-opened the record in July of 2022 and ordered Enbridge to answer questions about the safety of the tunnel design.
"Instead of addressing the Commission's well-founded concerns, Enbridge either ignored their questions or gave answers that were flawed, biased, and completely unsupported by actual numerical data," said Earthjustice attorney Christopher Clark.
In one case, Enbridge provided an expert employed by the company's software provider, who adjusted a risk probability calculation simply because of his faith in that software. In another instance, Enbridge failed to answer the Commission's request for an assessment on the feasibility of using more protective electrical equipment. Instead, Enbridge gave excuses about the difficulty of doing feasibility exercises that they never bothered to perform, despite having nearly a year to complete them.
All parties now await the decision of the three-member Michigan Public Service Commission.
"The history of pipeline operations in this country is replete with examples of ruptures, leaks and explosions that have had devastating impact," testified BMIC President Whitney Gravelle. "Undoubtedly, these events were regarded as highly unlikely to happen. And, too often, Indigenous people bear the brunt of such accidents."
"This risky and unnecessary proposed pipeline tunnel project endangers treaty-protected rights of the Bay Mills Indian Community and places Tribal Nations and other frontline communities in dire risk of an oil spill," added NARF Staff Attorney David L. Gover. "The Commission now has the critical information they need to make the right decision."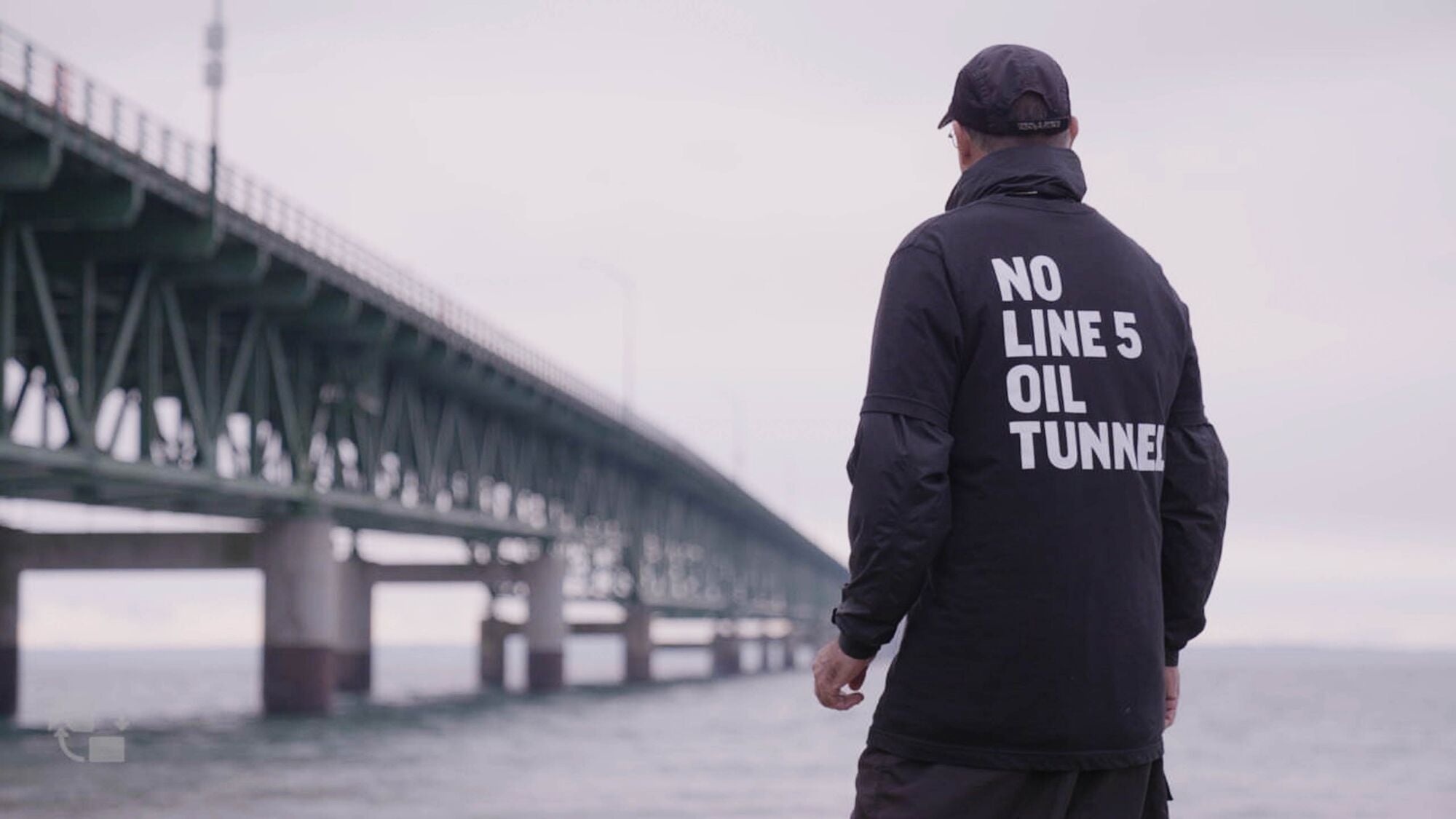 Earthjustice is the premier nonprofit environmental law organization. We wield the power of law and the strength of partnership to protect people's health, to preserve magnificent places and wildlife, to advance clean energy, and to combat climate change. We are here because the earth needs a good lawyer.