Environmental Advocates Move to Defend EPA Rule Removing Polluter Loopholes
Companies use affirmative defense to avoid the consequences of releasing unlimited amounts of toxic emissions during emergencies
Washington, D.C
—
Environmental advocates today filed a motion to intervene to oppose an industry challenge that seeks to stop the Environmental Protection Agency (EPA) from closing loopholes in air operating permits that allow facilities to emit unlimited amounts of air pollution during malfunctions.
Companies avoided liability through the affirmative defense loophole, which the final rule requires states and the EPA to eliminate from operating permits. Loopholes like these are not just gateways of escape for industry; they cause serious health problems for nearby communities, often people of color. Excess air pollution is a chronic public health problem nationwide and across many industry sectors.
"Loopholes from air emission standards are illegal," said Earthjustice Attorney Deena Tumeh. "For too long, facilities have been able to get away with releasing enormous amounts of severely harmful air pollutants, like benzene, without consequence. We urge quick action to finally close these loopholes. Communities can't wait any longer for clean air."
After the D.C. Circuit held in 2014 that affirmative defenses against violations of air pollution limits are illegal, in 2016, the EPA proposed removing this affirmative defense from regulations governing operating permits. After withdrawing the proposal in 2018, the EPA re-proposed it in 2022 and finalized it in July. All Start, Shutdown, Malfunction (SSM) loopholes are illegal, and the EPA has gradually removed them from its regulations.
Quotes from our clients and partners
"For decades, the Ironbound community of Newark has been fighting to defend ourselves, not only from the historical citing of toxic facilities in our neighborhood but also from the dirty practice of using the SSM affirmative defense provisions to excuse permit violations by these very facilities," said Maria Lopez-Nuñez Deputy Director, Organizing and Advocacy at the Ironbound Community Corp. "The recent EPA initiatives to eliminate hazardous air pollution loopholes carry immense significance for communities on the frontlines, like ours. We support the EPA's actions and duty to strengthen environmental policies, close regulatory gaps, and ensure clean air for all, particularly for the frontline communities that bear the burden and harm of coexisting with toxic industries under inadequate policy protections."
"This summer, fenceline communities across the country achieved a crucial victory in their fight against unlawful SSM loopholes when EPA finally closed a loophole that industries exploited to pollute with nearly no limits or consequences," said Sierra Club Attorney Joshua Smith. "But big polluters' determination to put profits over people means the struggle for clean air continues, and we're pleased to join EPA to ensure that the progress we've made protecting communities remains intact."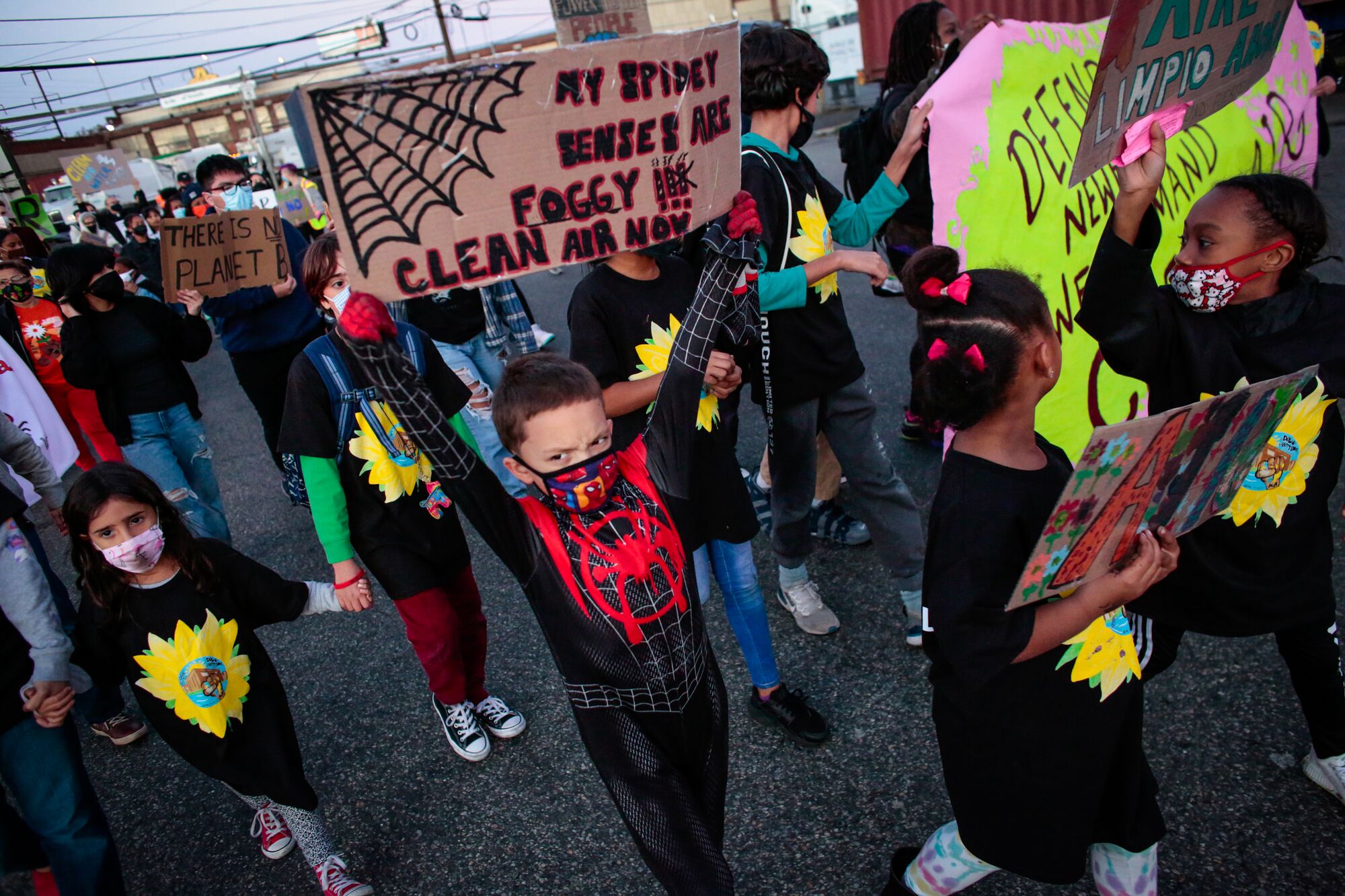 Earthjustice is the premier nonprofit environmental law organization. We wield the power of law and the strength of partnership to protect people's health, to preserve magnificent places and wildlife, to advance clean energy, and to combat climate change. We are here because the earth needs a good lawyer.