Environmental Groups Outline Solutions to Accelerate Transmission Infrastructure
Groups call for policy reforms to advance an equitable clean energy future without gutting environmental protections
Washington, D.C.
—
Today, a coalition of environmental and environmental justice organizations released a solution set to address the transmission bottleneck and rapidly scale up infrastructure that advances an equitable clean energy future. The white paper provides clear, actionable steps for policymakers to ensure our transmission system can meet the growing demand for clean energy, while preventing harm to impacted communities and without eroding bedrock environmental protections.
This solution set, expanding on the Transmission Principles the groups released in December, offers recommendations that can be implemented under existing legal authorities and others that require legislative action.
The white paper addresses the real hurdles to building new transmission lines and alleviating the energy bottleneck, including finalizing strong transmission planning and interconnection rules at the Federal Energy Regulation Commission, leveraging the recently strengthened National Interest Electric Transmission Corridor designation process and backstop siting provisions, and amending the Federal Power Act to establish a new avenue for federal siting for certain large-scale projects. It serves as an important resource going forward as both parties in Congress have pledged to revisit transmission reforms.
The white paper was developed by WE ACT for Environmental Justice, Earthjustice, Environmental Defense Fund, Center for American Progress, League of Conservation Voters, National Hispanic Medical Association, NRDC (Natural Resources Defense Council), Sierra Club, and Union of Concerned Scientists.
Jasmine Jennings, Attorney at WE ACT for Environmental Justice, said:
"WE ACT firmly believes that we must build infrastructure necessary to transmit clean, renewable energy and transition beyond dirty, polluting fossil fuel infrastructure. It is equally important that the buildout is just, equitable, and sustainable and that communities are not harmed in the process. First, early, and ongoing engagement with impacted communities, increased grid reliability and resilience, sustainable pathways for interregional transmission projects, and cost allocation are key to this transition. As we envision a clean energy future, we must actively ensure that the buildout sacrifices none and serves all."
Jill Tauber, Vice President of Litigation for Climate & Energy at Earthjustice, said:
"To cut emissions and save lives, we need to shift swiftly and equitably to a 100% clean electricity grid. Transmission plays a key role in this essential transition, but we face serious barriers to building clean energy infrastructure at the speed and scale needed. The key reforms outlined in this paper — many of which the federal government can implement today — will help build the backbone of a zero-emissions economy, while preserving and strengthening community and environmental protections. We must do both to build a clean energy future that leaves no one behind."
Ted Kelly, Senior Attorney, Federal Energy at Environmental Defense Fund, said:
"To achieve our climate goals and energy needs, we must grow our clean transmission capabilities at a faster speed and greater scale. The Federal Energy Regulatory Commission, Department of Energy, and Congress must take action to eliminate barriers to this necessary buildout and align regional planning and cost allocation among grid operators with the needs and challenges of the future. These reforms also must include early public engagement, which is not only critical to people's health and thriving communities, but necessary for faster progress towards a just transition to clean energy. Listening and acting on local needs must be a top priority as we work to ensure our energy is clean, affordable, reliable, and secure."
Shannon Baker-Branstetter, Senior Director of Domestic Climate Policy at the Center for American Progress, said:
"The science is indisputable: to avoid the worst impacts of the climate crisis, we need a rapid transition from fossil fuels to renewable energy. But this transition must disrupt systems of oppression long fostered by fossil fuel dependency — not reinforce them. By centering community's voices early and often, and strengthening public health and environmental protections, the reforms explored in this white paper can ensure a clean energy future that benefits everyone — built at the speed and scale required to avert climate catastrophe."
Matthew Davis, Vice President of Federal Policy at the League of Conservation Voters, said:
"The Federal Energy Regulatory Commission (FERC) must swiftly finalize strong rules to implement its existing transmission siting and planning authority to help improve the grid and insure we can integrate clean energy, reduce prices, and boost resiliency in the face of more frequent, climate change-supercharged extreme storms and wildfires. Early engagement can assist clean energy projects coming online more quickly to deliver their cost-saving and pollution-reducing benefits to consumers, without undermining our longstanding environmental and community safeguards."
Elena V. Rios, MD, MSPH, MACP, President & CEO, National Hispanic Medical Association, said:
"The National Hispanic Medical Association calls for urgent federal action to protect and improve our health and avoid severe impacts from climate change. We need to combat climate change and invest in clean energy standards so that the future of health care is not spent on combating preventable diseases and sickness caused by pollution and hazardous environments. Our Hispanic population and other underserved populations face the greatest burden from climate change and we support these findings for a transmission infrastructure that will improve the health of all Americans."
Christy Walsh, Director of Federal Energy Markets at NRDC, said:
"We urgently need to build significant transmission to meet our clean energy goals, and we must do so in a way that prioritizes and protects the environment and communities. DOE, FERC and grid operators have many of the tools they need to deliver new transmission, but states and consumers across the country are stuck waiting for clean and affordable energy to come online, cut emissions, and boost reliability. These recommendations can be a key piece to expanding authority and delivering benefits, without harming communities or watering down bedrock environmental protections."
Mahyar Sorour, Sierra Club's Beyond Fossil Fuels Policy Director, said:
"In order to achieve our necessary climate goals and maintain a reliable grid, we must work diligently to bring more renewable energy resources online without undermining bedrock environmental protections or further harming frontline communities. If Congress and federal agencies, like FERC, adhere to the transmission principles laid out here, our country will be able to harness the abundant clean energy resources at our disposal in a responsible way to power our homes and businesses for the future."
Sam Gomberg, Senior Analyst and Manager of Transmission Policy at the Union of Concerned Scientists (UCS), said:
"The U.S. transmission system must be modernized and expanded to achieve an equitable, just, and clean energy future. There is no silver bullet, but the recommendations put forth in this whitepaper will go a long way towards securing the grid investments we need. FERC and Congress need to get to work. These recommendations show a path forward to expanding transmission while safeguarding bedrock environmental protections in the National Environmental Policy Act, the Clean Water Act, and other laws. UCS will oppose any legislation that would undermine environmental and community protections."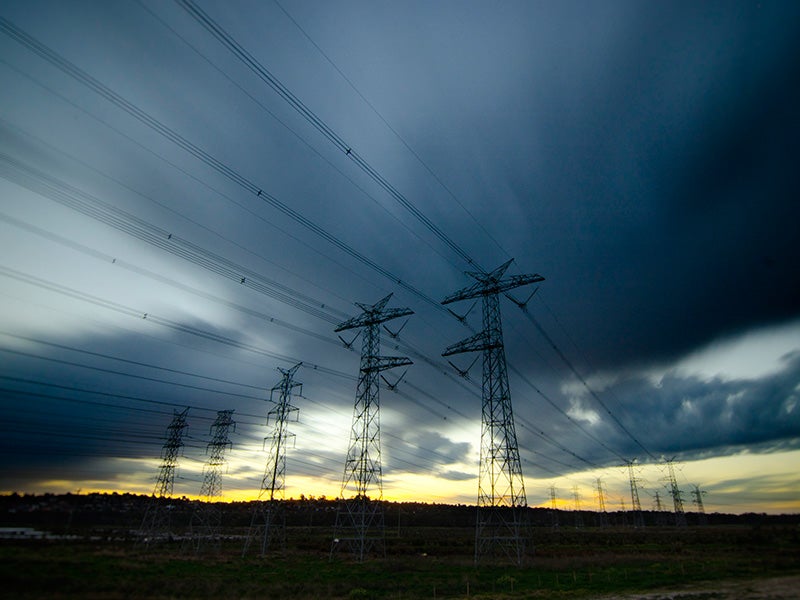 Earthjustice is the premier nonprofit environmental law organization. We wield the power of law and the strength of partnership to protect people's health, to preserve magnificent places and wildlife, to advance clean energy, and to combat climate change. We are here because the earth needs a good lawyer.