EPA Grants California's Waiver for Landmark Electric Trucks Rule
Zero emissions truck rule is set to clean the air for 75 million Americans
Washington, D.C.
—
Today, the Environmental Protection Agency (EPA) granted California its waiver for the Golden State's landmark electric trucks rule passed in 2020 and already adopted by six additional states: New York, New Jersey, Washington, Oregon, Massachusetts, and Vermont. The Advanced Clean Trucks rule is the first zero emissions truck standard in the nation, setting a sales target for truck manufacturers to gradually shift the models they sell from dirty fuels like diesel to zero emissions trucks.
Diesel trucks are dangerous to public health because diesel pollution causes asthma, lung disease, and death — leading doctors to dub neighborhoods with heavy truck traffic "diesel death zones." In the same package, EPA granted California's waiver requests for other critical rules, including the the Zero-Emission Airport Shuttle rule.
"California has been hard at work passing landmark regulations to clean our air and protect our climate with zero emissions vehicles, so we're heartened to see EPA stand with California today and grant these waivers," said Paul Cort, director of Earthjustice's Right to Zero campaign. "Just as the Golden State's leadership played a pivotal role in bringing us the catalytic converter five decades ago, it is playing a key role now in accelerating our transition to an electric future. With six states adopting California's first electric trucks regulation since it was passed in 2020, some 75 million Americans are already lined up to breathe cleaner air under the Advanced Clean Trucks Rule. Other states should take notice of today's news and adopt this life-saving regulation to clean up truck tailpipe pollution."
The states adopting the ACT are home to the largest ports in the nation, and together are responsible for about 20% of heavy-duty vehicle sales in the country — sending a strong market signal about a shift to zero emissions trucking for the future of the goods movement industry in the United States.
While EPA has been considering California's waiver for the Advanced Clean Trucks rule, the California Air Resources Board has forged ahead in developing a companion rule to push forward on both the demand and supply of zero emissions trucks. It will require large company and government fleets to begin purchasing zero emissions trucks beginning in 2024, and it will update the sales target so that 100% of all truck sales in California are zero emissions by 2036. That rule, the Advanced Clean Fleets rule, is slated for a final vote by the board of the California Air Resources Board April 27 – 28.
The regulation is estimated to deliver $26.5 billion in public health benefits in California in avoided health impacts and deaths from toxic diesel pollution. The regulation is also expected to deliver robust economic benefits by bringing in billions in federal funding from the Inflation Reduction Act and by lowering fuel costs by buffering companies from rising fossil fuel prices: a California Energy Commission analysis predicts that average 2024-2050 fuel costs for diesel will be 10% higher, gasoline will be 10.3% higher, and "natural" gas will be 1.2% higher, while electricity will be 10.8% lower.
Nearly 50 years ago, Congress gave California the explicit right under the Clean Air Act to adopt standards that are more protective than the federal government's in order to protect residents from vehicle pollution. Congress recognized California's need to minimize vehicle pollution for its communities and the climate, and to push the vehicle industry to develop cleaner technology. After EPA grants a waiver for California's regulations, other states can then adopt California's more protective regulations for the health of their own residents.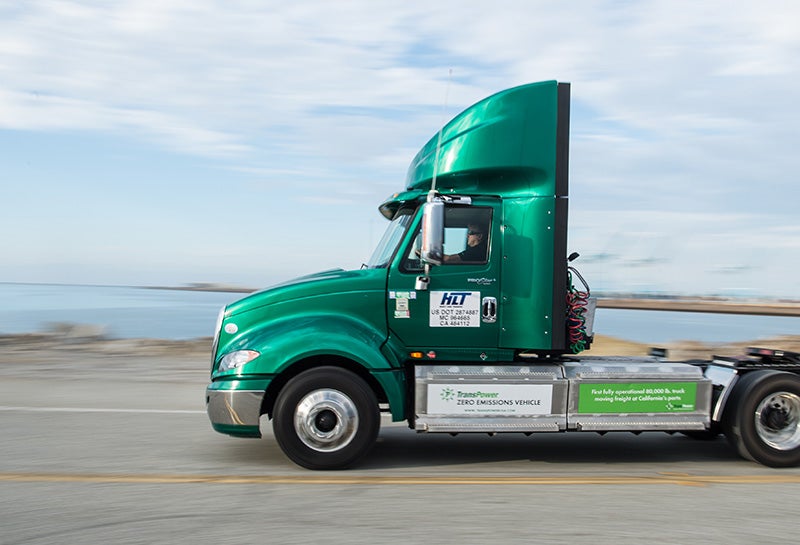 Earthjustice is the premier nonprofit environmental law organization. We wield the power of law and the strength of partnership to protect people's health, to preserve magnificent places and wildlife, to advance clean energy, and to combat climate change. We are here because the earth needs a good lawyer.