Flint Groups Respond to Court Decision on Ajax Asphalt Plant
The court upheld Michigan's permit despite environmental justice concerns
Flint, MI
—
A circuit court yesterday upheld a wrongful decision by Michigan regulators to allow a toxic asphalt plant to pollute an environmental justice community near Flint. Five community groups sued Michigan's Department of Environment Great Lakes and Energy (EGLE) for unlawfully issuing the permit in late 2021, which authorized the Ajax corporation to build its plant in an overburdened community of color. The plant sits across the street from two public housing developments that are home to nearly 400 families, releasing harmful chemicals in a neighborhood already suffering from high rates of cancer, asthma, and other respiratory illnesses.
Mona Munroe-Younis, executive director of the Environmental Transformation Movement of Flint, said: "We are heartbroken by the court's decision not to protect a wonderful and vulnerable community from yet more air contaminants. But it's a relief that the plant will be forced to operate under stricter pollution controls than what Ajax sought and what EGLE would have permitted, had residents not pushed back."
The community groups — St. Francis Prayer Center, Flint Rising, Environmental Transformation Movement of Flint, Michigan United, and C.A.U.T.I.O.N. — had challenged EGLE's permit for using incomplete emissions data that violated the Clean Air Act and the state's air quality rules. The court also weighed two other challenges to the permit: Ajax urged the court to make the permit less restrictive, while the City of Flint asked the court to reject the permit on environmental justice grounds. The court ultimately sided with EGLE, which argued that the issued permit — amended only after public outcry forced the agency to extend its deadline for public comments three times — was sufficient.
Debra Hawley, director of the St. Francis Prayer Center, said: "Community members had to drag EGLE kicking and screaming to issue a stricter permit for this toxic asphalt plant. I'm proud that we succeeded in securing better monitoring and enforcement of this plant's emissions. This case shows just how crucial it is for the public to have a voice in environmental permitting, especially given the history of environmental racism in Michigan."
Nayyirah Shariff, director of Flint Rising, said: "EGLE has the power to go much further to protect communities of color who are disproportionately impacted by dirty air and water, and they consistently choose not to. That pattern smacks of racism, and it needs to change."
Bishop Bernadel Jefferson, founder and CEO of C.A.U.T.I.O.N, said: "This agency has a history of racism in permitting, and that environmental injustice has hurt and killed residents. Where is the accountability?"
In addition to challenging the permit in court, the community groups filed separate Title VI civil rights complaints with the national Environmental Protection Agency (EPA) and the Department of Housing and Urban Development (HUD), alleging racism by local agencies in the plant's location. The groups are represented by Earthjustice, Great Lakes Environmental Law Center, and the National Housing Law Project.
John Petoskey, associate attorney at Earthjustice, said: "The fact that EGLE has acknowledged environmental justice concerns with this asphalt plant and decided to go ahead and permit it anyway reflects a much larger problem. This case shows how the state permitting process fails to protect communities, and that's why federal action is needed."
Nick Leonard, executive director of the Great Lakes Environmental Law Center, said: "By filing these civil rights complaints, we hope to secure stronger protections for communities of color surrounding the Ajax plant, and throughout Michigan."
In yesterday's court decision, Judge Newblatt pointed to the need for a site-specific analysis in future permitting. In other words, regulators have to to consider the multiple pathways that a community is already exposed to harmful pollutants — and the cumulative impacts of those exposures — in permitting a new facility.
Rev. Monica Villarreal, environmental justice organizer at Michigan United, said: "Polluting industries should be on notice: Your choice to locate that new facility in an environmental justice community will mean a much higher barrier to get a permit, and those of us who live nearby will not stop fighting for our right to live and breathe clean air."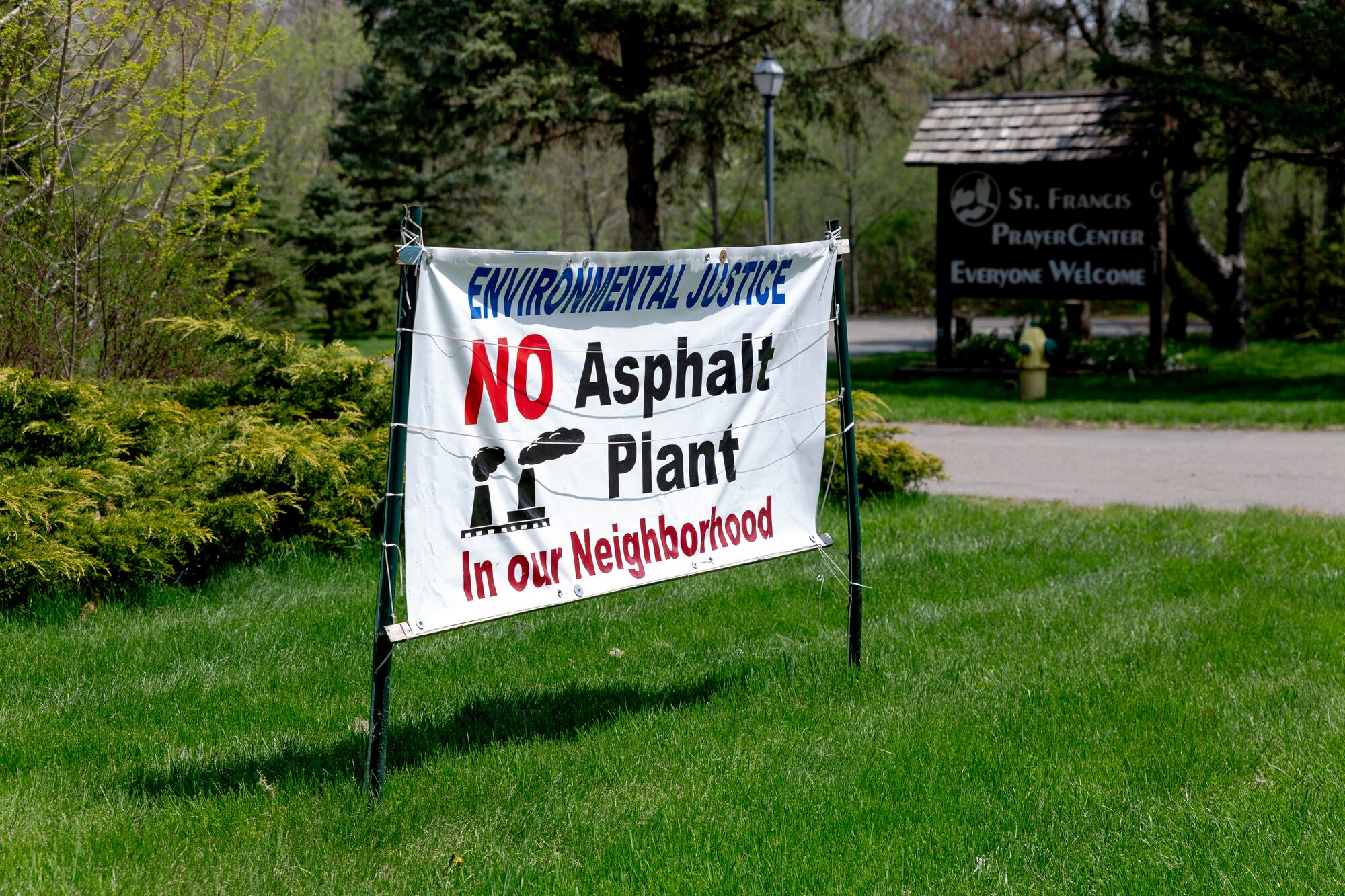 Earthjustice is the premier nonprofit environmental law organization. We wield the power of law and the strength of partnership to protect people's health, to preserve magnificent places and wildlife, to advance clean energy, and to combat climate change. We are here because the earth needs a good lawyer.