Gulf Groups File Petition To Correct Louisiana and Texas' Violation Of Air Pollution Permitting Standards
States are unlawfully allowing more air pollution in already overburdened communities, violating federal public health standards and creating "sacrifice zones"
Dallas, TX
—
Today, seven Gulf-based organizations petitioned the U.S. Environmental Protection Agency (EPA) to investigate and correct systematic abuse of Clean Air Act permitting standards violations in Louisiana and Texas.
Under the Clean Air Act, EPA limits harmful air pollutants from major industrial sources like oil and gas facilities under the National Ambient Air Quality Standards (NAAQS). The Clean Air Act forbids any new major sources from constructing if it would "cause or contribute" to air pollution in excess of the NAAQS. Louisiana and Texas permitting agencies are abusing an EPA policy, known as Significant Impact Levels (SILs), meant to apply only in areas without serious air quality and environmental justice concerns — which are both well-documented issues in the respective states.
Instead of protecting public health, the Louisiana Department of Environmental Quality (LDEQ) and Texas Commission on Environmental Quality's (TCEQ) — state agencies who issue air permits with EPA oversight — routinely authorize major new sources of pollution in areas where air quality is so poor that it does not meet federal standards, ultimately abusing their authority to issue Clean Air Act permits.
"The violation of air pollution permitting standards in Louisiana and Texas is not just a legal issue, it's a matter of public health," stated Roishetta Sibley Ozane, executive director of the Vessel Project of Louisiana based in Lake Charles, Louisiana. "Children and families living in these areas are exposed to harmful pollutants that can lead to respiratory problems, heart disease, and other serious health issues. As a mom of six, I know this first hand. It's time for these states to prioritize the health and well-being of their residents over the profits of polluting industries."
In Southwest Louisiana where Ozane lives, the impact of Louisiana's abuse of the SILs guidance is particularly problematic because of the buildout of LNG (Liquified Natural Gas) facilities to export "natural" gas (methane), which accounts for millions of tons of permitted GHG (Greenhouse Gas) and other pollutant emissions in the area each year. The Louisiana Department of Environmental Quality has been permitting these LNG terminals, one after another in close proximity, while circumventing the Clean Air Act by asserting the SILs Guidance lets it overlook and avoid accounting for these major sources' pollutant emissions — even where the air quality is already so poor that it is or is expected to violate the NAAQS public health-based standards for those same pollutants. The build out includes at least eight LNG terminals operating or proposed in the Lake Charles area alone and bears a disproportionately large impact on environmental justice communities. For example, the Federal Energy Regulatory Commission recognized that no less than six of the eight census block groups within 15 miles of three terminals at the mouth of the Calcasieu River in Cameron Parish — including the existing Calcasieu Pass LNG, the recently approved Commonwealth LNG, and the proposed CP2 LNG — are majority communities of color and/or low income communities.
"It's past time that our communities in Southwest Louisiana were protected by the laws that were put in place to do just that," said James Hiatt, director of For a Better Bayou. "I envision a place where my kids and family and friends can live, work, and play safely. Polluting facilities that threaten our health should be held accountable until we are all able to live and thrive in this beautiful place."
"The LDEQ and TCEQ are putting lives at risk in Black and Latino communities by allowing industrial air pollution above mandated levels. We are calling on the EPA to hold these agencies accountable for this injustice," said Monique Harden, director of law and public policy at the Deep South Center for Environmental Justice.
"Louisiana and Texas state agencies continue to abuse SILs for the benefit of polluters and at the cost of our overburdened communities," said Healthy Gulf staff scientist Naomi Yoder. "Many people living in the shadow of existing refineries, LNG terminals, and petrochemical plants already experience negative health impacts, and these communities can't afford any more air pollution."
"To further the interests of polluters on the scale of the petrochemical industry, our state agencies have been abusing policies set by the Environmental Protection Agency itself, and in the process jeopardizing its own citizens, greenlighting massive environmental destruction, and causing irreparable harm upon scores of marginalized communities across Louisiana and Texas," says Shreyas Vasudevan, campaign coordinator at Louisiana Bucket Brigade. "Federal scrutiny on LDEQ and TCEQ is long overdue, it is crucial that the EPA uphold its mandate and take necessary action."
The groups' argue LDEQ and TCEQ, which have approved some of the nation's largest petrochemical complexes and LNG export terminals, in practice create "sacrifice zones," where predominately Black, Indigenous, Latinx, and other people-of-color and low-income communities must live with air that is legally unhealthy and getting worse.
"LDEQ has long violated the Civil Rights of residents throughout the river parishes of Louisiana. We have been made a sacrifice zone for industry that continues to pollute us and cause cancer, other illnesses and death," said Shamell Lavigne chief operations officer of RISE St. James. "We are urging the EPA to use its statutory authority to correct this history of environmental racism and restore the health and well-being of the residents most impacted."
"The way in which Louisiana and Texas are abusing this rule has given the greenlight to some of the biggest emitters in the country to add massive amounts of harmful air pollution that has real impacts on peoples' health," says Mike Brown, senior attorney at Earthjustice. "EPA has the obligation and the legal tools to put a stop to this and ensure Gulf residents breathe cleaner air."
The groups' urge EPA to initiate a Title VI compliance review under the Civil Rights Act because TCEQ and LDEQ authorizations disproportionately harm frontline Black, Latino, Indigenous, and other communities of color and low-income communities.
Earthjustice is representing RISE St. James, Deep South Center for Environmental Justice, Vessel Project of Louisiana, For a Better Bayou, Healthy Gulf, Louisiana Bucket Brigade, and Sierra Club.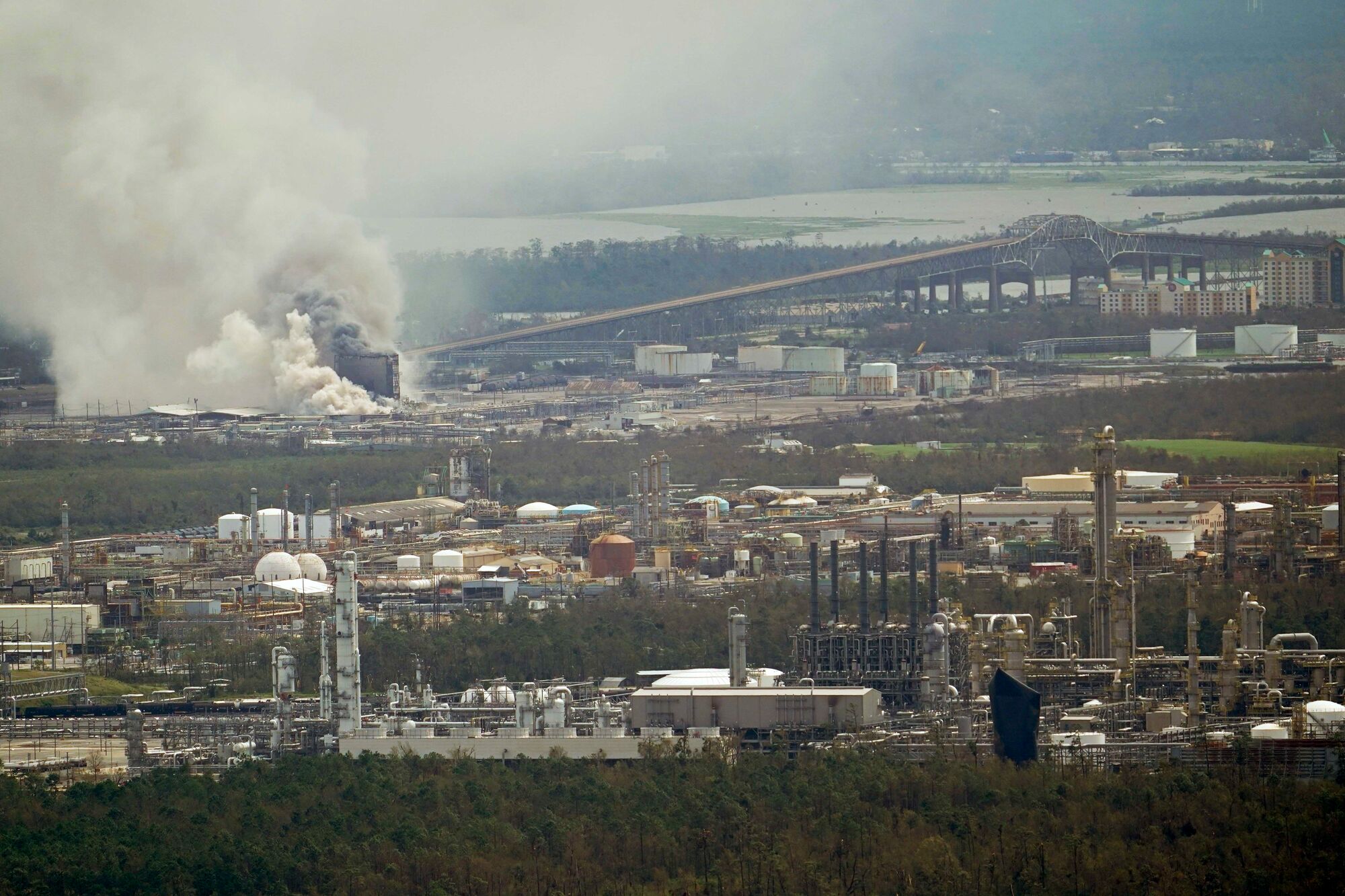 Earthjustice is the premier nonprofit environmental law organization. We wield the power of law and the strength of partnership to protect people's health, to preserve magnificent places and wildlife, to advance clean energy, and to combat climate change. We are here because the earth needs a good lawyer.