Lawsuit Challenges Massive Offshore Lease Sale for Failing to Properly Consider Gulf Communities and Climate
The lease sale is scheduled close to release of Five-Year Program, which may include 10+ additional offshore oil lease sales
Jackson Chiappinelli, Earthjustice, jchiappinelli@earthjustice.org, (585) 402-2005
Stephannie Kettle, skettle@healthygulf.org, (407) 361-9432
Brittany Miller, bmiller@foe.org, Friends of the Earth, (202) 222-0746
Kristen Monsell, Center for Biological Diversity, (914) 806-3467, kmonsell@biologicaldiversity.org
Shannon Van Hoesen, Sierra Club, shannon.vanhoesen@sierraclub.org
Anne Hawke, NRDC, (202) 329-1463 ahawke@nrdc.org
Marleen Villanueva, marleen@bayoucitywaterkeeper.org, (608) 449-0467
Washington, D.C.
—
Gulf community and environmental groups sued the Department of the Interior today to challenge an offshore oil and gas lease sale that would offer up more than 67 million acres in the Gulf of Mexico for oil and gas leasing. The department plans to hold the sale September 27.
Lease Sale 261, which the Biden administration canceled in 2021, is the final one of three offshore oil and gas lease sales mandated under the Inflation Reduction Act (IRA). Lease Sales 258 and 259, held in December 2022 and March 2023, were also revived by the IRA. Both of those lease sales were challenged in federal court for failing to comply with the National Environmental Policy Act (NEPA).
Today's lawsuit challenges the upcoming lease sale for violations of NEPA because Interior did not consider the health threats to Gulf Coast communities living near oil refineries and other polluting drilling infrastructure. The department also failed to adequately consider the climate impacts from this massive new source of fossil fuel development. The lease sale could result in the production of more than 1 billion barrels of oil and 4 trillion cubic feet of natural gas over the next 50 years, resulting in over 370 million tons of greenhouse gas emissions.
The department agreed to limit the leasing area to reduce the risk of driving the endangered Gulf of Mexico (Rice's) whale to extinction. Scientists estimate there may be only 51 Gulf of Mexico whales left on Earth. While this is a welcome first step toward better protecting threatened marine life and ecosystems, far more must be done to curb the ecological harms done by offshore drilling. (Interior excluded this same habitat from wind leasing in the Gulf of Mexico.)
The lawsuit was filed in federal court in the District of Columbia on behalf of Healthy Gulf, Bayou City Waterkeeper, Friends of the Earth, Center for Biological Diversity, Natural Resources Defense Council, and Sierra Club. It was filed against Secretary of the Interior Deb Haaland, Principal Deputy Assistant Secretary of the Interior for Land and Minerals Management Laura Daniel-Davis, Department of the Interior, and the Bureau of Ocean Energy Management following the final notice of lease sale 261.
In September, Interior is also expected to release its final proposed Five-Year Program (National OCS Oil and Gas Leasing Program) for offshore oil and gas leasing this September. The final plan, which lasts through 2028, could include as many as 11 new offshore lease sales, according to the proposed program. Holding 11 new fossil fuel auctions would sanction up to 70 years of additional fossil-fuel extraction with the potential to emit up to 3.5 billion tons of carbon pollution.
Earthjustice and its clients and partners released the following statements: 
"Once again, the Biden administration has fallen short of the federal law by neglecting to consider the impact of this massive oil sale on Gulf communities and the climate," said Earthjustice attorney George Torgun. "We're pleased that Interior excluded habitat for the nearly extinct Gulf of Mexico whale from this lease sale, but it's equally critical that Interior builds on this step and protects climate and Gulf communities from the harms of leasing."
"Unfortunately, given BOEM's [Bureau of Ocean Energy Management] history of sacrificing the Gulf of Mexico to Big Oil, this lease sale decision comes as no surprise," said Hallie Templeton, Legal Director of Friends of the Earth. "Our lawsuit should also come as no surprise, since BOEM continues to rely on the same outdated, broken environmental analysis. If we are going to make a dent in the climate crisis, business as usual must stop. We are going to keep fighting until the Gulf of Mexico is off the table for good."
"As steward of the country's public lands and waters, Interior has a duty to fully consider the harms offshore leasing can cause, from air pollution to oil spills, and beyond," said Julia Forgie, attorney for NRDC (the Natural Resources Defense Council).  "This vast lease sale — for millions of acres — poses threats to Gulf communities and endangered species — while contributing to the climate crisis this region knows far too well. We are holding the agency to its obligation to carefully assess these risks and the climate fallout of this giveaway to Big Oil."
"It's mind-boggling that in this summer of deadly fossil fuel-driven record heat, fires and flooding the Biden administration couldn't be bothered to look carefully at the damage this lease sale will cause to people, endangered wildlife, and the climate," said Kristen Monsell, oceans legal director at the Center for Biological Diversity. "Across the country we're seeing lethal wildfires, boiling ocean temperatures, and mass coral die-offs, all caused or exacerbated by a climate unnaturally warmed by fossil fuel emissions. We've got to stop letting oil and gas companies make it worse by drilling in our oceans."
"It is time to transition away from fossil fuels," said Kristen Schlemmer, Legal Director and Waterkeeper for Bayou City Waterkeeper. "Continued development in the Gulf of Mexico creates unfair burdens on communities in Houston and across the Gulf South. Moving forward with Lease Sale 261 means more drilling in the years to come. It means more facilities in our backyards. It means higher rates of cancer and heart and lung diseases, and it means more risks during major storms."
"Selling public lands and waters to Big Polluters is incompatible with achieving the ambitious climate goals the Biden administration itself has set," said Devorah Ancel, Sierra Club Environmental Law Program senior attorney. "Fossil fuel extraction is destructive to communities, ecosystems, wildlife, and our climate. The devastating effects of climate change, from heat waves to storms, are particularly harmful to frontline communities, as this summer has shown. Moving forward with this lease sale locks us into extraction for decades to come, right as we should be transitioning to clean energy."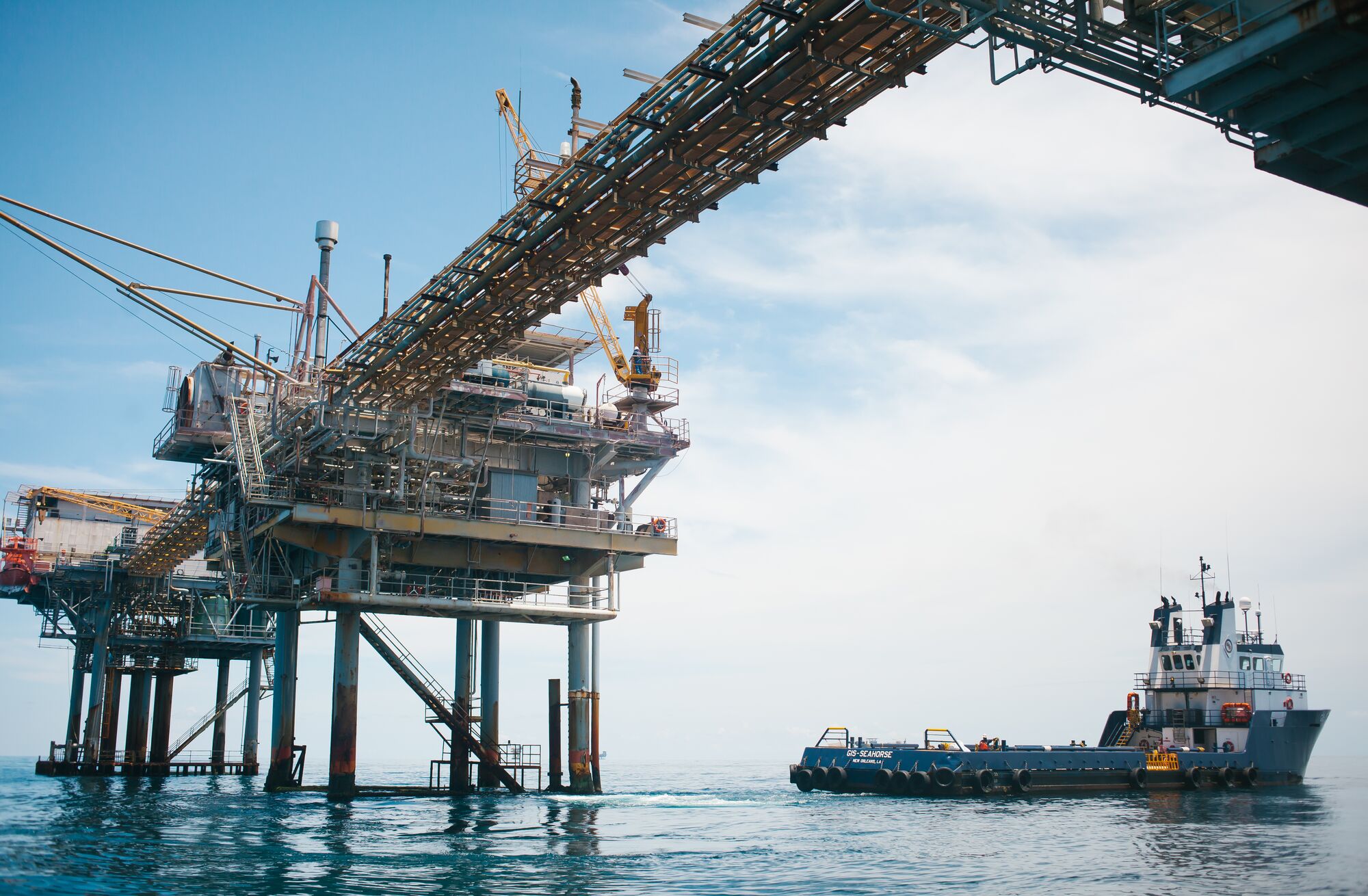 Earthjustice is the premier nonprofit environmental law organization. We wield the power of law and the strength of partnership to protect people's health, to preserve magnificent places and wildlife, to advance clean energy, and to combat climate change. We are here because the earth needs a good lawyer.