Maine Tribes and Leading Environmental Organizations Join Forces To Oppose Proposed Mine in Shadow of Katahdin
Proposed zinc mine at Pickett Mountain being pursued by virtually unknown Canadian company
Augusta, ME
—
Two Tribes in Maine today joined forces with leading environmental groups and a national public interest environmental law organization to oppose a proposed mine that would be located in the shadow of Baxter State Park and the Katahdin Woods & Waters National Monument.
The proposed zinc mine at Pickett Mountain is being pursued by a virtually unknown Canadian company, Wolfden Resources, that has never operated a mine before. A previous version of Wolfden's request was widely opposed because the region holds enormous cultural and natural significance to Wabanaki Tribes, outdoor recreation businesses, and Maine people.
The Houlton Band of Maliseet Indians, the Penobscot Nation, and the Natural Resources Council of Maine, represented by Earthjustice and Brann & Isaacson, joined the Conservation Law Foundation in petitioning to intervene in the review of Wolfden's permit application to the Land Use Planning Commission (LUPC) to rezone the area for industrial uses.
"The Penobscot Nation strongly opposes the rezoning of this ecologically important area. We share significant concerns over impacts to the water quality and fisheries of the area, which our members rely upon," said Chief Kirk Francis of the Penobscot Nation. "The West Branch of the Mattawamkeag River contains abundant, high-quality, cold-water fish habitat and Designated Critical Habitat for endangered Atlantic salmon, identified as necessary for the recovery of Atlantic salmon in the Penobscot River. This mine would impact our traditional territories and forever alter our ability to maintain our relationship to this place."
The area Wolfden wants to mine is next to three State Heritage Fish Waters and is a centerpiece of the region's growing outdoor economy. It contains the headwaters of the West Branch of the Mattawamkeag River, which is sacred to the Penobscot Nation and provides key, federally designated critical habitat for endangered Atlantic salmon.
"The Katahdin region's wild beauty and clean water are extraordinary. One look at this landscape demonstrates that this is no place to put a mine," said Nick Bennett, staff scientist at the Natural Resources Council of Maine. "Wolfden's claims that it will treat wastewater more effectively than any mining company on earth are not credible. This is too big a risk for Maine."
"The legacy of metallic mineral mining in Maine is one of empty promises of economic development, acid mine drainage polluting waters and killing fish, and multi-million dollar cleanups funded by taxpayers and not the fly-by-night mining companies like Wolfden," said Sean Mahoney, vice-president and senior counsel at the Conservation Law Foundation. "Rezoning this area to allow mining would fail to recognize the cultural and spiritual importance of the land to the Wabanaki Tribes and threaten the natural resources and experiences valued by generations of Maine citizens."
After withdrawing its initial request because it was riddled with errors, Wolfden submitted a second rezoning petition in January that sparked another review by the LUPC. Comments by Wolfden's CEO disrespecting Maine tribes and mining laws have prompted outrage from the Penobscot Nation, Houlton Band of Maliseet Indians, and conservationists. The company has lost tens of millions of dollars over the past decade.
"This is one of the absolute worst areas to rezone for a mine," said Aaron Bloom, a senior attorney with Earthjustice. "The region is known for its vast contiguous forest, pristine streams, high-quality lakes, and aquatic species like wild brook trout and landlocked salmon. Why would we risk that, along with the outdoor economy that depends on it, on a half-baked proposal from an unproven mining company? The Commission must put Maine's unique natural resources, and the well-being of the people of Maine and Maine's Wabanaki Tribes, before short-term industry profits."
More than 700 hundred Mainers and local businesses, including Bradford Camps, Chandler Lakes Camps and Lodge, and the Maine Wilderness Guides Organization, have spoken out against Wolfden's plans. In May 2022, residents of Pembroke voted overwhelmingly to ban industrial-scale metallic mineral mining in their town in response to Wolfden's plans to develop a mine there.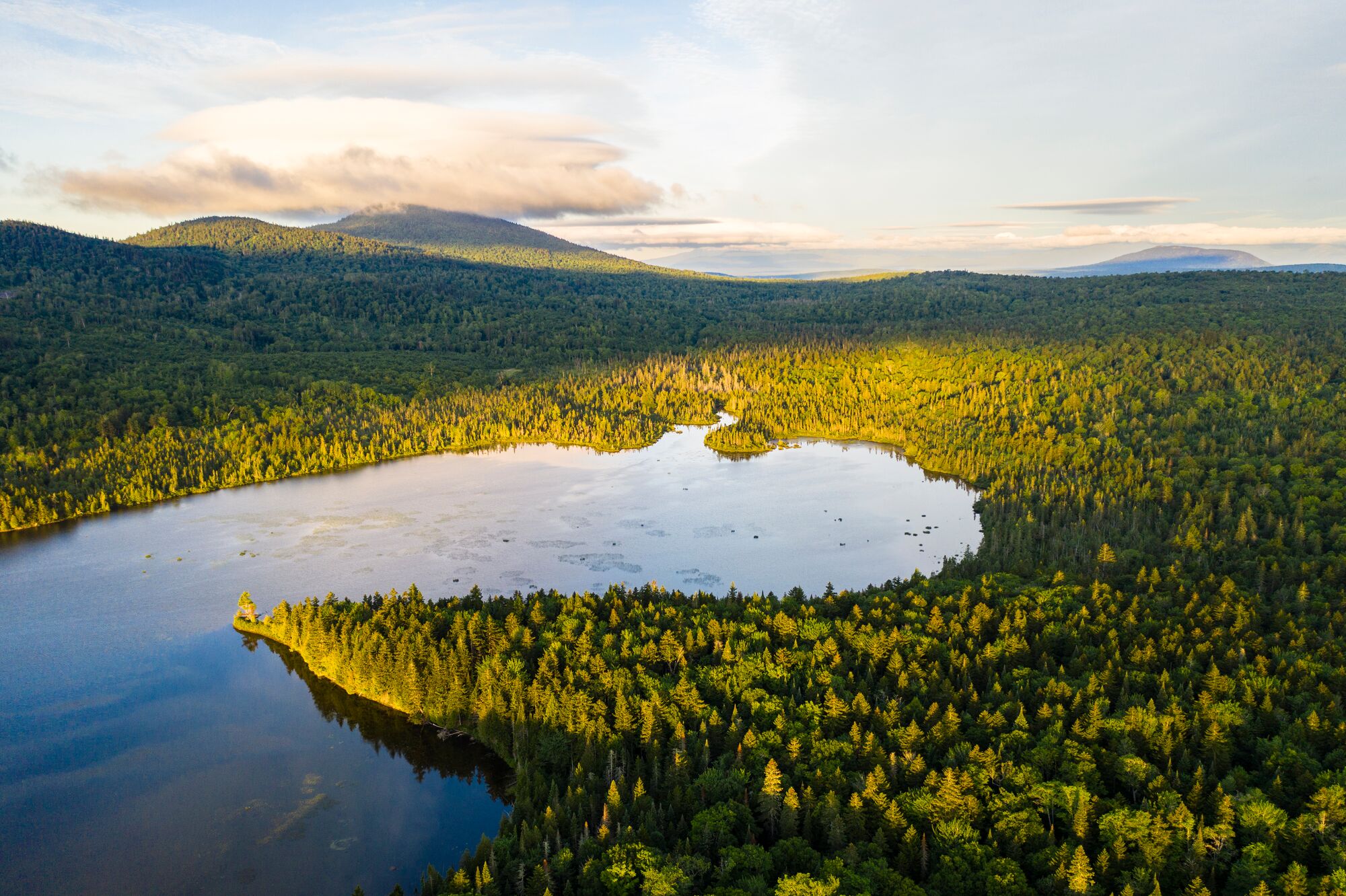 Earthjustice is the premier nonprofit environmental law organization. We wield the power of law and the strength of partnership to protect people's health, to preserve magnificent places and wildlife, to advance clean energy, and to combat climate change. We are here because the earth needs a good lawyer.