Riverview Energy Loses Its Permit for Indiana Coal-to-diesel Refinery
Victory
—
Environmental groups have been fighting the project for more than five years
Kathryn McGrath, Earthjustice, (202) 516-6932
Mary Hess, Southwestern Indiana Citizens for Quality of Life, (812) 937-2544
Dale, IN
—
Riverview Energy's permit to construct and operate a cancer-causing and climate-harming coal-to-diesel refinery in Dale, IN has expired, the state environmental agency announced on Tuesday, in a major win for environmental groups who have been fighting the project for over five years.
The Indiana Department of Environmental Management (IDEM) notified Delaware-based Riverview in a letter dated August 1, 2023 that the state's approval for the controversial coal-to-diesel refinery "has expired" and Riverview's permit "is no longer valid" under state law because the company failed to meet a key deadline regarding "commencing construction."
Since that deadline, June 10, 2022, Southwestern Indiana Citizens for Quality of Life (SWICQL), Valley Watch, and Earthjustice have repeatedly called on IDEM and the U.S. Environmental Protection Agency (EPA) to revoke Riverview's permit without a response from either agency. Finally, IDEM's action to revoke the permit came within weeks of a letter sent by Valley Watch to IDEM, which "respectfully demand(ed)" that IDEM revoke the permit because Riverview had not met the criteria outlined in the national Clean Air Act for timely and continuous construction.
The groups applauded IDEM's decision and celebrated this victory over Riverview's refinery, which would have dumped climate- and health-harming emissions on communities already overburdened by pollution.
"We have spent countless hours fighting for this outcome for a half a decade," said Mary Hess, SWICQL president and Dale resident. "Riverview planned to use our community as the guinea pigs for its toxic refinery, and with IDEM's decision to revoke the permit, we look forward to economic development that is safe and clean for all the communities nearby."
"IDEM's action will fight climate change by preventing 14 million tons per year of carbon dioxide pollution from this project," said Charles McPhedran, senior attorney with Earthjustice. "That's like taking over three million cars off the road."
Riverview has 18 days to appeal IDEM's decision, and the groups have their own long-standing lawsuit pending before the Indiana Court of Appeals. However, the groups are hopeful that this development means the end for Riverview's project. According to Hess, "IDEM made the right decision to cancel Riverview's permit and we're ready to say goodbye to this project for good and look forward to economic development that is safe and clean for all the communities nearby."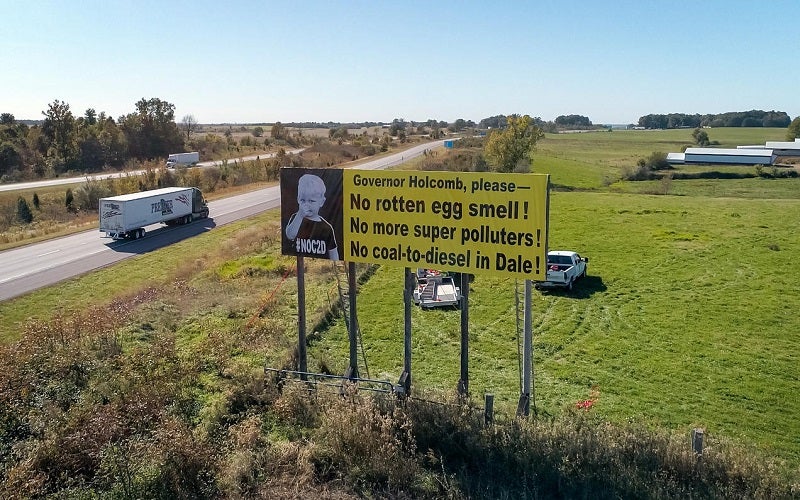 Earthjustice is the premier nonprofit environmental law organization. We wield the power of law and the strength of partnership to protect people's health, to preserve magnificent places and wildlife, to advance clean energy, and to combat climate change. We are here because the earth needs a good lawyer.