South Coast Air Quality Management District Facing Legal Challenges For Providing a Free Pass to Big Polluters
The Air Quality Management District must fix an unjust system that provides no incentive for the largest industrial polluters like oil refineries to clean the air
Los Angeles, CA
—
Environmental justice and environmental groups are pursuing a multipronged legal fight to push the South Coast Air Quality Management District (South Coast AQMD) and California Air Resources Board (CARB) to clean up Southern California's polluted air. Earthjustice is representing East Yard Communities for Environmental Justice and People's Collective for Environmental Justice, in partnership with Communities for a Better Environment and Sierra Club, who are collectively demanding the South Coast AQMD stop giving a free pass to Big Oil, SoCalGas, and other polluters that make our air dirtier. This follows years of advocacy and multiple attempts to push the South Coast to enforce ozone pollution laws.
The communities represented by these groups are harmed by exposure to toxic levels of air pollution that exceed the national health-based ozone standards established under the Clean Air Act. This pollution threatens their health, their professional, educational, and economic interests, and their aesthetic and recreational enjoyment. The South Coast has used an approach that does not require large polluters like refineries to reduce their pollution or pay the required penalties for failing to do so. The biggest beneficiaries of this approach are multi-billion-dollar oil and methane gas companies, many of which have had record profits.
"Not only are Inland Empire residents burdened by air pollution from local pollution sources, but it is also exacerbated by coastal and frontal wind patterns of Southern California's metropolitan areas. We cannot continue to live and breathe in these toxic levels of air pollution because of negligence from the air district. We have the tools to regulate the largest polluters in our basin but are failing to use them. We demand that our regulators live up to their responsibilities because every day we continue to let these polluters off the hook, the more harm and violence that we experience," said Ivette Torres, MOVAL resident and spokesperson for People's Collective for Environmental Justice.
"I immigrated to the U.S. from the Philippines and settled in the Long Beach community. For the past 26 years I have lived adjacent to multiple refinery facilities. I have lived as close to 1 mile from the refinery seeing the flares and other emissions on a daily basis, smelling odors, and feeling my throat close up on bad air days. I developed asthma because of the exposure I grew up with as a child living in the region. Many residents living adjacent to refinery operations everyday know that it impacts our bodies and our health. We live, work, play, pray next to these sites of pollution and we hope that government agencies like the South Coast AQMD does its due diligence in mitigating and preventing these contaminants from harming us. We need them to prioritize public health and not profit by ending the continued pass that oil refineries have been given. My story is one of many residents from LA to Riverside, and it needs to end," Jan Victor Andasan, East Yard Communities for Environmental Justice staff & member, resident of Carson.
"We have done everything we can to warn the South Coast of the serious health implications of persistent ozone pollution in our air. For every ozone standard, they have failed to institute a functioning fee program to incentivize major polluters to cut emissions. Community groups are fighting every day to improve some of the dirtiest air in the country. We are asking South Coast to follow federal law and stay true to its mission: to 'clean the air and protect the health of all residents in the South Coast Air District,'" said Radhika Kannan, Earthjustice attorney.
"For far too long, major polluters in the South Coast air basin have avoided paying fees for adding ozone pollution to communities already overburdened with some of the worst air quality in the country. Despite available technology to curb these emissions and a mandate from the federal government to incentivize pollution reduction, industry has continued to jeopardize our public health, unabated. Our ask to the South Coast Air Quality Management District is simple: comply with the Clean Air Act and hold refineries, power plants, and other large polluters accountable for emissions that plague vulnerable communities throughout Los Angeles, Riverside, and San Bernardino Counties," said Nihal Shrinath, Sierra Club attorney.
The South Coast has never met an ozone standard under the federal Clean Air Act. The groups took three legal actions today. First, they filed a petition to Region 9 of the Environmental Protection Agency, asking it to end the failed experiment of the last decade where large polluters like oil refineries have no incentive to clean up their pollution. Second, they filed a lawsuit against the South Coast AQMD for failing to have a regulation in place to require large polluters like refineries to clean up pollution or pay a penalty for another federal ozone standard we will fail to meet this year. Finally, they provided a 60-day notice of intent to sue letter because the South Coast AQMD failed to meet its promises to adopt a regulation by 2021.
California's South Coast air basin has some of the most polluted air in the United States: every county in the South Coast AQMD has received an "F" on the American Lung Association's air quality report. During the warmer summer and fall months, the South Coast is choked with ozone pockets, also known as smog. This air pollution burns the eyes, throat, and lungs, triggers asthma attacks, and complicates the survival of the young and elderly suffering from respiratory or other ailments. The facilities that have benefited from leniency are also located in some of the overburdened communities in the country — making this an important civil rights issue.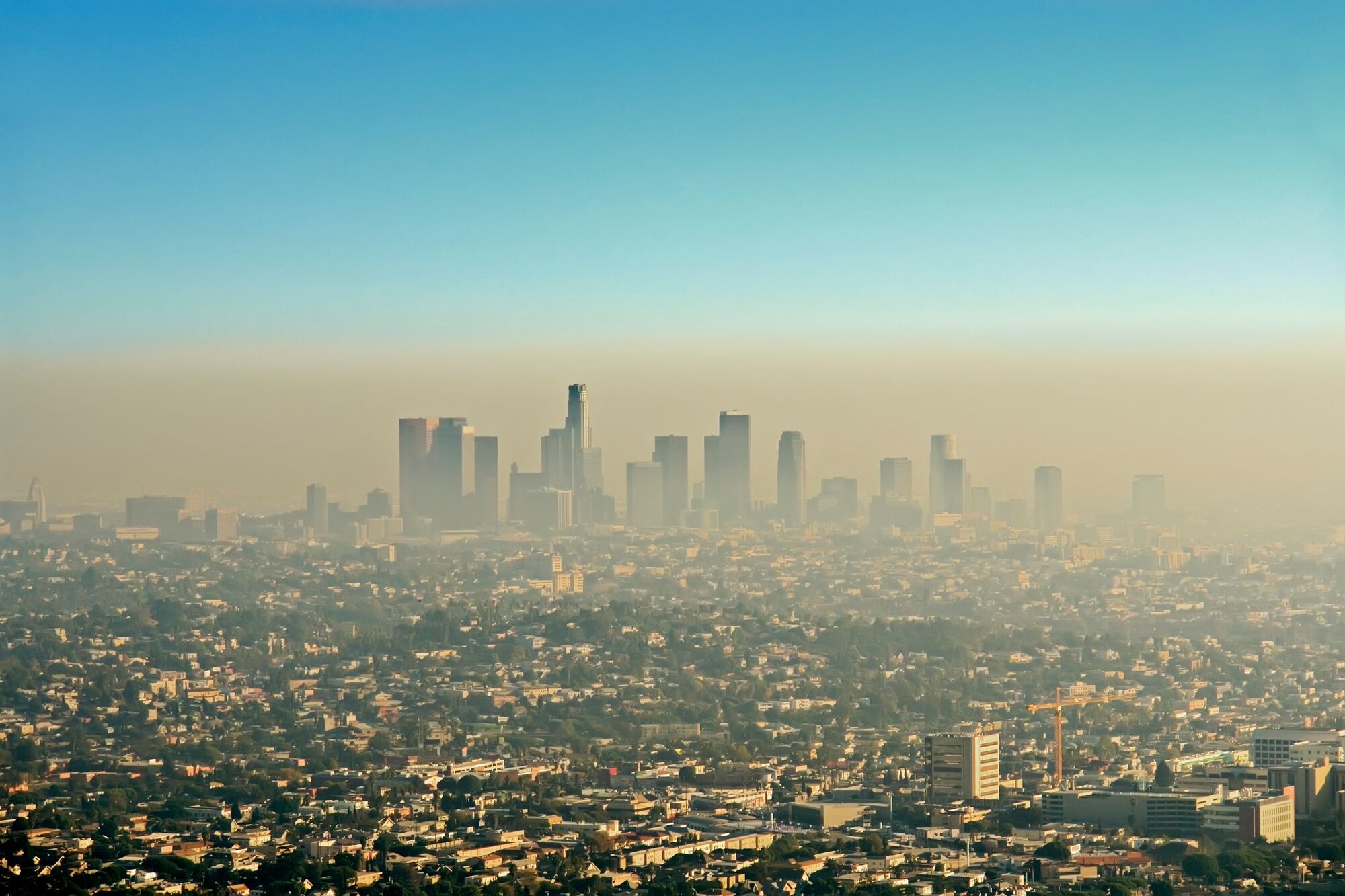 Earthjustice is the premier nonprofit environmental law organization. We wield the power of law and the strength of partnership to protect people's health, to preserve magnificent places and wildlife, to advance clean energy, and to combat climate change. We are here because the earth needs a good lawyer.