Vice President of Litigation for Climate & Energy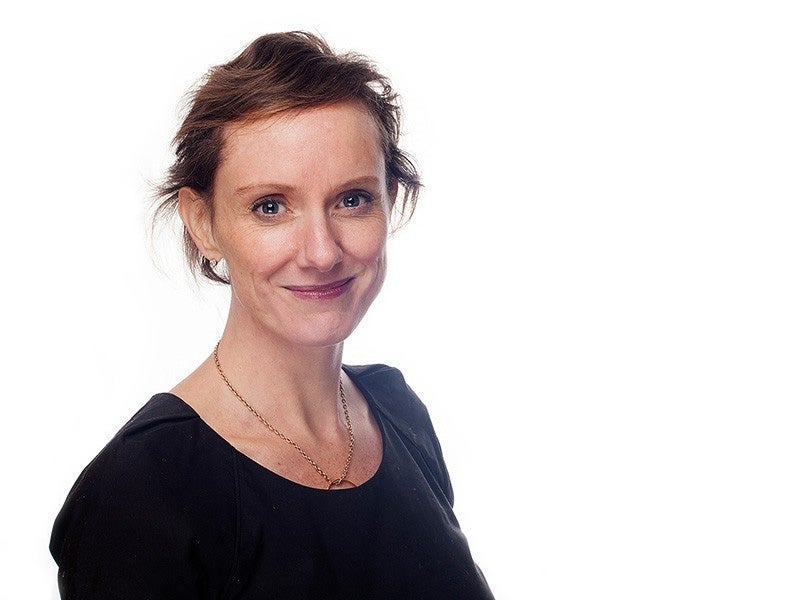 Based out of Earthjustice's Northeast regional office in New York, New York, Abigail Dillen leads the organization's litigation docket and legal advocacy work on climate change and reducing carbon pollution, identifying strategic opportunities for the expansion of clean energy and bringing down barriers to clean energy nationwide.
She directs Earthjustice's work to lead the country's transition away from fossil fuels toward cleaner sources, to improve energy efficiency, and to equip our nation's electrical grid to deliver clean, safe renewable energy.
Since joining Earthjustice in 2000, Dillen has been the force behind numerous precedent-setting legal victories that have held polluters accountable and cleared the way for clean energy nationally.
Among those, Dillen co-counseled litigation requiring the U.S. Environmental Protection Agency to promulgate first-ever standards to limit the wastewater discharge of toxic pollutants from coal-fired power plants; forced the nation's largest grid operator, PJM, to reevaluate the need for a $2 billion transmission project to transport old, outdated dirty coal energy from the Ohio Valley to East Coast cities; required first-ever soot (PM2.5) limits in an air permit for a proposed new coal plant, ultimately derailing the project; established citizens' standing to enforce Clean Air Act protections for national parks and wilderness areas; and advanced the fight to stop federal funding of new coal plants.
Dillen received her B.A. from Yale University and her law degree from the University of California, Berkeley, where she graduated Order of the Coif.
Personal Story
Prior to joining the team that opened the Northeast regional office in 2008, Abigail Dillen worked in the Northern Rockies regional office. This recollection was written during her time in Montana.
Fighting for my backyard in Bozeman, Montana, means fighting for places like Yellowstone and Glacier National Parks and thousands of acres of National Forest land that are still roadless and still wild. For me, knowing that these places exist—and that creatures like grizzly bears still live in them—is a necessity. Living beside them is an indescribable luxury. Just the view from my kitchen window makes it impossible to forget how much the work in our Northern Rockies office matters.
I first came across Wallace Stegner's famous Wilderness Letter in law school. I still revere it as the shortest and truest defense of wild lands that I know. He writes, " … [W]e need to put into effect, for its preservation, some other principle than the principle of exploitation, or "usefulness" or even recreation. We simply need that wild country available to us, even if we never do more than drive to its edge and look in. For it can be a means of reassuring ourselves of our sanity as creatures, a part of the geography of hope."
I always think about that passage when reporters and other curious people call to ask what is at stake in the battle over roadless areas. As a kid that grew up in suburban California and Manhattan, and with most of my life spent as a creature of cities, I think that Stegner's wilderness idea matters. The overwhelming national support for the roadless initiative confirms that I'm not alone.
Now that I live and work in Montana there are still plenty of days at my desk when I depend on the idea of roadless areas and grizzly bears, but I'm also lucky enough to experience the real thing. There is something about hiking in the wildest parts of the Northern Rockies that changes you for the better. Stegner would say it increases your chances of being a "good animal." And there are certainly lots of people living in the rural west who understand that.
There is a mistaken belief that support for conservation measures like the roadless rule is based exclusively in urban centers. I think that's wrong. Environmental issues are on the front page of our local newspaper everyday not just because national environmental groups are making life difficult for local industry but because all of us who live here are asking what's to become of our home. The majority of us agree that some spectacular areas like the Rocky Mountain front should remain undeveloped. The rest is up for grabs. Over the next twenty years, the potential for the loss of wild lands and of the species that depend on them is more daunting than I like to admit. At the same time, the fact that we continue to get a sympathetic hearing from the courts, the press, and the public makes me hopeful that we will succeed in preserving these places. In the meantime, it's a great privilege to be part of the fight.
About Earthjustice
Earthjustice is the premier nonprofit environmental law organization. We wield the power of law and the strength of partnership to protect people's health, to preserve magnificent places and wildlife, to advance clean energy, and to combat climate change. We are here because the earth needs a good lawyer.