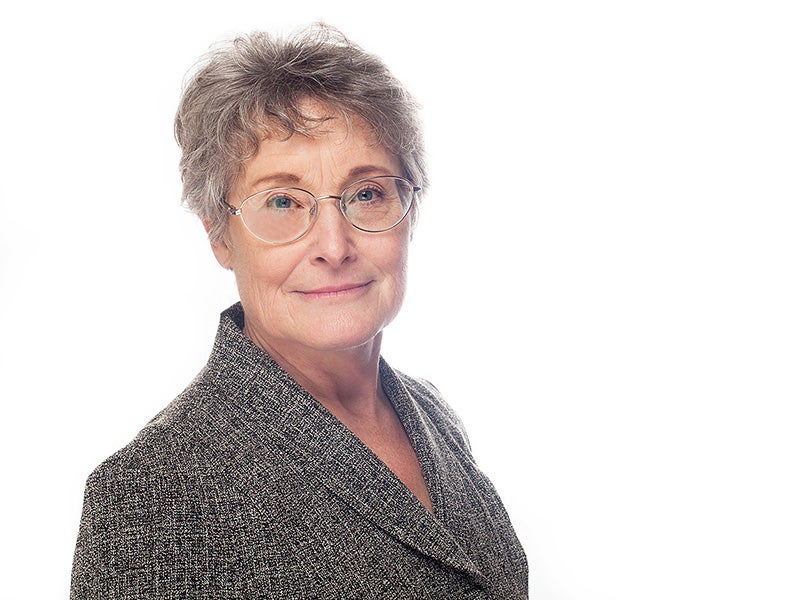 Monica K. Reimer has been a staff attorney with the Florida regional office of Earthjustice in Tallahassee, Florida, since 2003.
She began her legal career as a researcher in 1987 and joined Earthjustice when it opened the Tallahassee office in 1990. She worked for Earthjustice while attending law school and then joined the Florida Attorney General's office after a brief stint in private practice.
Reimer has participated in numerous trials in federal and state court, including complex trials in the areas of off-shore oil drilling, protection of navigable waters, water boundaries, fisheries, coastal protection and water pollution. In 2002, her victory in an off-shore oil drilling case was reported as a landmark case in the National Law Journal.
Reimer graduated from Florida State University with a B.A. in English with an emphasis in Creative Writing. She received her J.D. with honors from Tulane Law School in 1996.
Personal Story
My life until I was 37 was theater, racehorses, and children in that order. The closest I got to the environment was my garden in Tallahassee, Florida. Then, in 1987, with my children in school, I was hired by David Guest, then with the Florida Attorney General's office, to work on something called the "Peace River litigation."
The Peace River litigation had initially begun in 1977 as a contract dispute between Mobil Oil and a little known company called Coastal Petroleum. By the time David was brought into the case, it had mushroomed into massive litigation (at one point there were 33 related open cases in federal and state courts) that threatened public ownership of nearly ever river and lake in Florida.
Six months later the case was very favorably settled on the courthouse steps, and I had learned about the Seminole Wars (all three of them), Florida cowboys, steamboats, the Works Projects Administration, the public lands survey, historic Florida laws (learning that legislatures passed unconstitutional laws was something of a revelation), historic phosphate mining in Florida, construction of phosphate mining barges, underwater archaeological excavations, reproduction of cypress trees, and the design and operation of suction dredges (from a world expert). I was hooked, especially on the trials in which my backstage theater career proved surprisingly useful. As I continue to explain to law clerks and new attorneys: "trials are simply a series of opening nights without rehearsal." The week following the trial, I returned to Bartow with my family to canoe the Peace River (my first ever canoe trip). I became hooked on canoeing too, and a favorite vacation continues to be canoeing and camping in state and federal parks around the United States (the Buffalo River in Arkansas is a favorite).
It still took six years (I had moved to the Florida Office of Earthjustice when it opened in 1990) and a losing and bruising five-week trial in federal court to convince me to go to law school at Tulane University at the age of 43. After graduating with transcript honors for trial advocacy, I enjoyed a brief stint in private practice with a small private firm practicing environmental and land use law until the Florida Attorney General offered me the opportunity to retry the losing federal trial (which had sent me to law school) in state court. I left for Moore Haven, Florida the day I was hired. Paired with Earthjustice, which was representing environmental groups, a six-week trial culminated in a jury verdict affirming the navigability (and the public ownership of) Fisheating Creek—the last undisturbed tributary of Lake Okeechobee. At the Florida Attorney General's Special Projects Section I worked primarily on cases protecting public ownership and public interests in state-owned lands (including lands beneath rivers and lakes and offshore waters). In March 2003, I returned to Earthjustice and continue to focus on cases involving waters and water bodies.
"We began the case thinking we were saving a place for people to visit … But by the time the case was over, we understood what Earthjustice was really doing: we were saving a place that, for 60 years, our witnesses had carried like buried treasure of the mind. They had given us their sense of place."
About Earthjustice
Earthjustice is the premier nonprofit environmental law organization. We wield the power of law and the strength of partnership to protect people's health, to preserve magnificent places and wildlife, to advance clean energy, and to combat climate change. We are here because the earth needs a good lawyer.