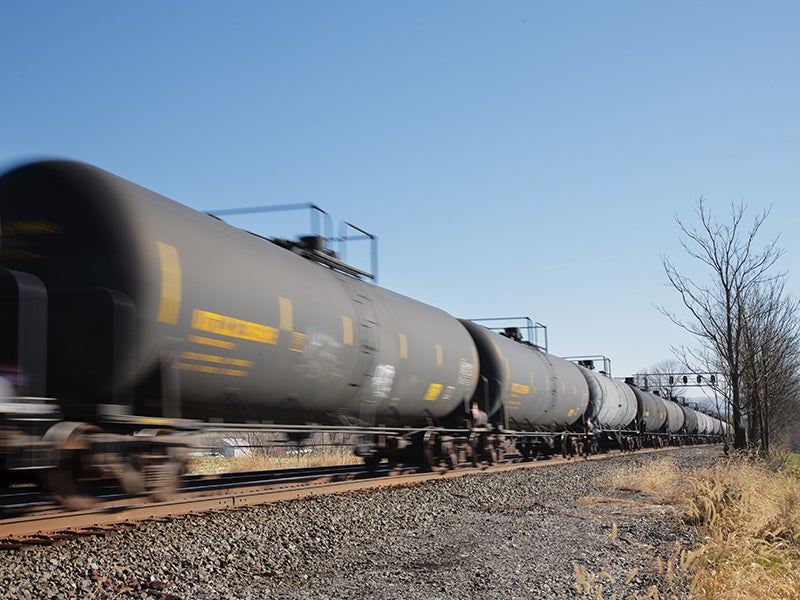 Dervin Witmer / Shutterstock
Case Overview
Train cars carrying crude oil have been derailing and exploding with frightening frequency, in Canada and North Dakota and Alabama and Philadelphia.
At the Albany Terminal in the capital of New York State, train cars carrying oil pour their cargo into tankers and barges that cruise down the Hudson River to East Coast refineries. That facility operated for years as a storage depot. It recently was converted to oil-transfer, and the first ship to be loaded with crude ran aground in the river, but fortunately did not leak.
But with little attention and no serious environmental review, the volume of that oil-transfer doubled in 2012 as the production from fracking fields in North Dakota, Montana, and southern Canada has increased. There are serious environmental justice implications: the transfer facility is adjacent to low-income neighborhoods, which should trigger special consideration by the agency in charge of regulating these operations, but the agency ignored its own regulations.
Now, the company operating the transfer facility has applied for permission to build a new installation to heat oil prior to loading on the ships, which suggests they anticipate receiving thick, heavy crude oil from the tar sands in northern Alberta.
Earthjustice has opposed the oil-heating permit application and has also challenged the failure to do any real environmental analysis of the decision to allow a doubling of the capacity of the plants and challenged the agency's failure to heed its own environmental justice policies.
Stay Connected For Updates
Join our community of 1 million supporters and receive urgent action alerts.