The Toxic Exposure & Health program fights for meaningful regulation of dangerous chemicals. Our team works to ensure that all people have access to healthy communities and workplaces, safe food and drinking water, and the information needed to protect their families from harmful exposure to toxic substances.
Signature Work
Each year, facilities produce and import over 30,000 pounds of chemicals for each person in the United States. Industrial chemicals are added to many consumer products and the food we eat, and during production and disposal they are released into the air we breathe, and the water we drink and play in. One of the consequences of increasing production and use of chemicals has been a significant increase in health effects associated with many of these substances, including pediatric and other cancers, infertility and low sperm counts, autism, learning disabilities, and obesity.
The production of toxic chemicals is big business, including for the fossil fuel industry — and as chemical production and use increases, the resulting health consequences are becoming more common. Communities near production and disposal facilities are disproportionately exposed, and children and pregnant women are particularly susceptible to chemical impacts.
Earthjustice's Toxic Exposure & Health team is using the power of the law to limit toxic exposures by:
ensuring health-protective implementation of the recently overhauled federal chemicals law;
pressing for strong regulation of chemicals produced at petrochemical facilities;
assisting communities grappling with PFAS contamination;
keeping toxic chemicals out of food and food packaging; and
fighting political attacks on science, many of which are targeted at undermining the best scientific approaches to data and risk that underlie strong safeguards.
Four examples of our work:
1. Strengthening TSCA
In 2016, Congress passed a badly needed upgrade to the Toxic Substances Control Act (TSCA), with stronger stipulations for safety review, testing, and health protections. The law now requires the U.S. Environmental Protection Agency to conduct risk evaluations of many of the chemicals people are exposed to in everyday products, drinking water and air pollution. Currently, only a small fraction of these chemicals has been tested for safety.
However, instead of adopting rules and processes that would ensure accurate assessments of the risks posed by these chemicals, the EPA has let the chemical industry write the rules.
The rules adopted by the Trump administration disregarded critical kinds of exposures and risks, including risks from legacy uses of very toxic chemicals such as asbestos.
Earthjustice challenged these rules in court. In 2019, the Ninth Circuit ruled that the EPA must consider legacy uses of chemicals in its risk evaluations. It also rule that EPA's rules do not allow it to pick some of a chemical's uses to evaluate while ignoring others. Earthjustice will use this ruling to push for a better risk evaluation process for a number of chemicals currently under review, many of which are petrochemicals.
2. Safeguarding families from toxic products
We are working to ensure that consumer products, including the food we eat, is free from toxic chemicals.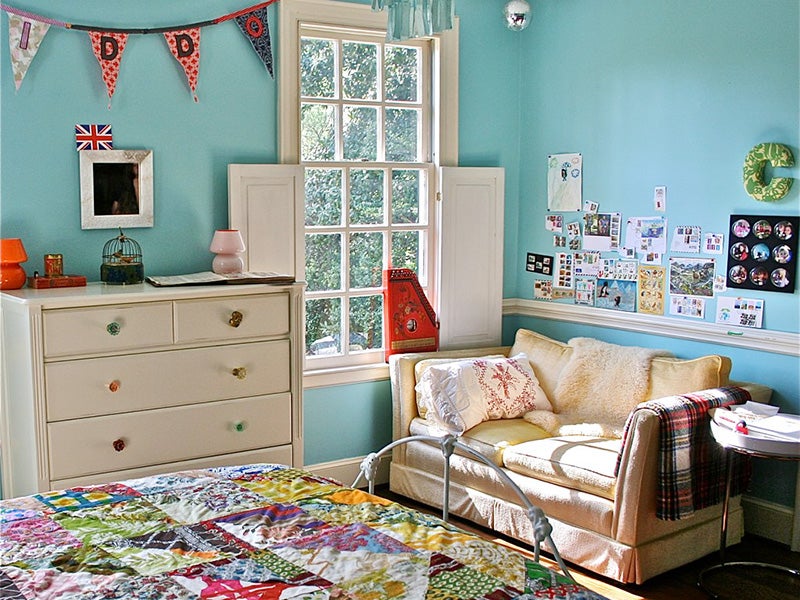 Photo courtesy of Lynn-Anne Burns
As one example of this work, Earthjustice has been fighting for years to protect families across the country from a class of toxic chemicals that are called organohalogens. Used as flame retardant and found in many household products, these chemicals have been associated with a range of very serious health problems – and have been inadequate at fighting fires.
Together with leading consumer, healthcare, firefighter, and science groups, Earthjustice filed a petition with the Consumer Product Safety Commission (CPSC) to ban this entire class of chemicals. The petition purposely asked for a ban on the entire class of chemicals, rather than focusing on each individual chemical, because the chemical industry has been known to disguise toxic chemicals in order to dodge restrictions. By replacing individual molecules, they create slight variants on the same harmful chemicals.
After multiple hearings that stretched over several years, the CPSC voted to grant the petition and move forward with rules that will ban this entire toxic class of chemicals from key consumer product categories. Earthjustice will continue to be involved in the rulemaking process, advocating for strong regulations that will keep these chemicals from harming people and the environment.
3. Ending toxic exposure to PFAS
Every day, millions of people across the country are exposed to food and drinking water contaminated with PFAS — a class of some 5,000 toxic chemicals that have been linked to serious medical problems.
Jacob H / Getty Images
First developed during efforts to create the atomic bomb, PFAS — short for "per- and polyfluoroalkyl substances" — continue to be under-regulated by the federal government. PFAS persist in the environment, readily spread from sources of contamination, and can remain in drinking water and our bodies for decades. And yet, no enforceable rules exist to protect our families from these "forever chemicals," which are found in the blood of 99% of U.S. residents.
Widespread drinking water contamination has led to action in some states. However, meaningful regulation continues to lag in other states and at the federal level. The Trump administration issued a toothless "action plan," which fails to promise that it will take the necessary steps to ensure drinking water is safe or notify communities when PFAS are released in their backyards.
Earthjustice is pushing to ensure that communities know when PFAS are released near where they live, work, or go to school; medical monitoring is available for communities that have been exposed to high levels of PFAS; incineration of PFAS waste is prohibited unless careful environmental review concludes that it is safe; and new PFAS are not approved.
4. Suing the Trump administration for stronger lead standards
On behalf of community organizations, Earthjustice has taken Trump's Environmental Protection Agency to court — a second time — for failing to establish protective lead hazard standards for older housing and child-occupied facilities, like schools and daycares. In June 2019, the Trump administration issued updated dust-lead hazard standards to comply with a court order we obtained in 2017. But the new standards are woefully flawed and too lax to protect families. So, we have sued the Trump administration again.
There is no safe level of lead exposure for children, according to the Centers for Disease Control, and about half a million children in the U.S. have levels of lead in their blood high enough to qualify as lead poisoning. Even in small amounts, lead can irreversibly damage kids with diminished I.Q., learning disabilities, and impaired hearing. Lead-based paint disintegrates over time and contaminates dust throughout homes or schools; lead in soil around these buildings also leads to children's exposure.
We are committed to ensuring EPA sets health-protective lead hazard standards so the public knows if their housing or child-care facilities contain hazardous lead levels — the first step towards a clean-up.