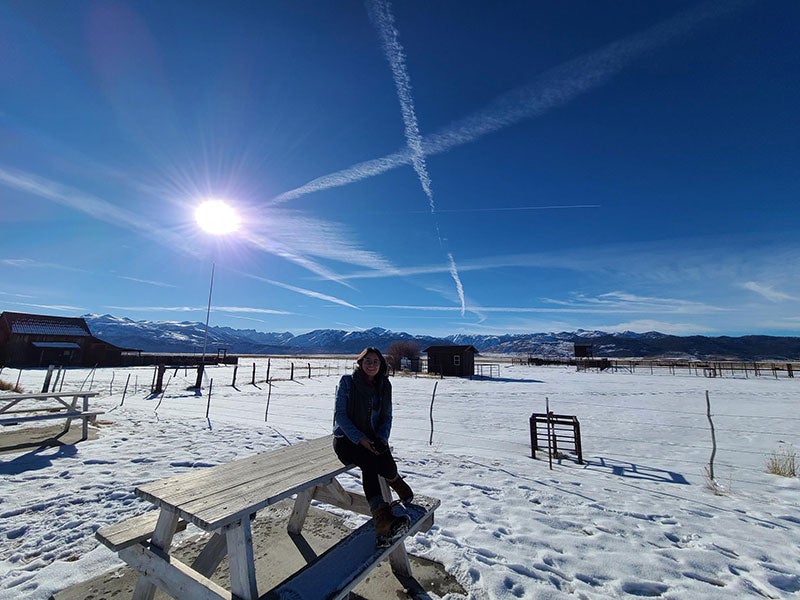 Andrea Guerra is a litigation assistant with the Community Partnerships program based in New York. She graduated from California State University, Long Beach with a B.A. in International Studies. There, she became interested in the concept of identity, sparked by her own transnational identity as a member of the Mexican diaspora. Prior to joining Earthjustice, Andrea worked helping disenfranchised communities access legal resources as a graduate fellow with JusticeCorps at Stanley Mosk Courthouse's Self-Help Center and as an administrative assistant with the housing unit at the Public Law Center. She is interested in exploring how environmental issues impact communities and shape their identities.
When not working, Andrea loves to travel and taste all the street food she encounters. She will never turn down some good tacos al pastor. Andrea considers herself to be a horror film connoisseur and enjoys a good scare in the controlled environment of her couch. One of her favorite activities is taking long walks while listening to Rock en español. Recently, she has taken up hiking and her favorite trails are those that allow her to be surrounded by trees.
Earthjustice is the premier nonprofit environmental law organization. We wield the power of law and the strength of partnership to protect people's health, to preserve magnificent places and wildlife, to advance clean energy, and to combat climate change. We are here because the earth needs a good lawyer.