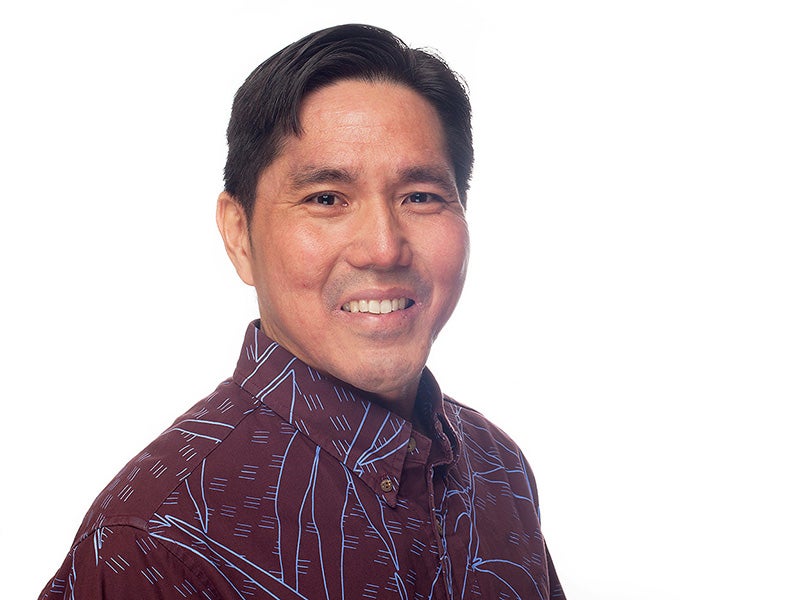 Isaac Moriwake is the Managing Attorney in the Mid-Pacific regional office in Honolulu, HI.
He has extensive experience litigating before federal and state courts and agencies on a range of issues, including water rights, Native Hawaiian rights, shoreline protection, endangered species, environmental health and disclosure, and clean energy.
Isaac graduated from Pomona College in International Relations, and from the William S. Richardson School of Law at the University of Hawaiʻi. After law school, he clerked for Justice Paula A. Nakayama of the Supreme Court of the State of Hawaiʻi.
In his free time, Isaac's usually enjoying family, moonlighting in music on bass, or hoping to get back in the water surfing.
Personal Story
For me in Hawaiʻi, the "environment" is about home. Hawaiʻi's natural and cultural resources, Native and local communities, and environmental laws are a big part of what makes this place truly special.
I count it a blessing to live here and work for Earthjustice, and also a kuleana (responsibility) to help achieve a more just and sustainable society and an environmental and clean energy model for the world.
Earthjustice is the premier nonprofit environmental law organization. We wield the power of law and the strength of partnership to protect people's health, to preserve magnificent places and wildlife, to advance clean energy, and to combat climate change. We are here because the earth needs a good lawyer.