Pro Bono Counsel for Oceans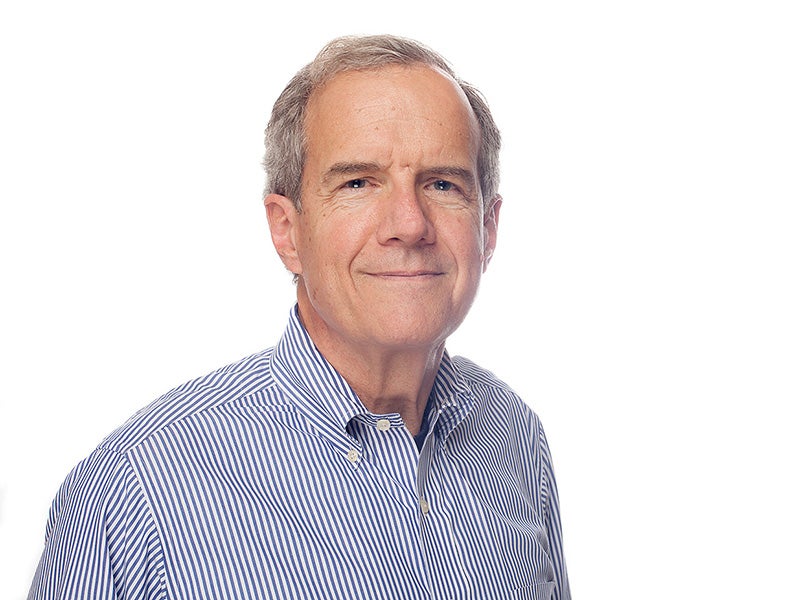 Steve Roady was managing attorney of Earthjustice's Oceans Program and is now a Pro Bono Counsel for Oceans.
He received his B.A. from Davidson College with honors in 1971, and his law degree from Duke University in 1976. He practiced environmental law in Washington, D.C. from 1976 to 1989, then joined the United States Senate Committee on Environment and Public Works as counsel to Committee Chairman John H. Chafee.
After helping draft the Clean Air Act Amendments of 1990, Steve returned to private practice before launching the Ocean Law Project at Earthjustice in 1998. During 2001 and 2002, Steve was the first president of Oceana, an international ocean conservation organization; he rejoined Earthjustice in 2002.
He has handled cases under the National Environmental Policy Act, the Magnuson-Stevens Fishery Conservation and Management Act, the Endangered Species Act, the Clean Air Act, and other statutes. He has served as an adjunct professor at the law schools of American University and the University of Hawaiʻi. He is a senior lecturing fellow at Duke Law School and a professorial lecturer at the Johns Hopkins School of Advanced International Studies. He also is a member of the adjunct faculty at Duke's Nicholas School of the Environment, where he recently won an award for his teaching.
Harvard Law School named Steve a Wasserstein Public Interest Fellow for 2007–2008. His recent writings focus on the duty of governments to act as prudent trustees for the environment under the Public Trust Doctrine.
Personal Story
The following recollection was written when Steve Roady was managing attorney of Earthjustice's Oceans Program.
Until about very recently, most of us thought the oceans were indestructible. If asked, we probably would have agreed with the English poet Byron, who wrote in the early 1800's that "man marks the earth with ruin—[but] his control stops with the shore." A number of recent studies and reports from around the world demonstrate that this view is mistaken. In fact, the oceans are overfished, polluted, and affected by climate change. Meanwhile, our coastlines are being overrun with developments that ruin wetlands and harm coastal and ocean ecosystems. I'm glad to be part of the Earthjustice effort to ensure that we better protect and manage our oceans and coasts.
I was motivated to attend law school in the hope of addressing rampant degradation of the environment. Growing up in north Florida not far from the Gulf of Mexico, for much of my life I took the ocean for granted. But, like most of the oceans and coasts in this country, my childhood slice of the world has seen great changes. The vacant Gulf beaches I visited as a boy are being developed at an astonishing rate. Pollution from this kind of development (and upstream demand for water) is threatening the quality of the famous oysters from Apalachicola Bay. And overfishing has decimated a number of fish species in the Gulf, especially reef fish like snapper and grouper
Fresh out of law school, I joined a small firm in Washington, D.C. and spent the next decade or so litigating against the U.S. Army Corps of Engineers and other government agencies that were pursuing environmentally destructive projects – most of which were harming river systems. After a short time as counsel to United States Senator John Chafee, where I devoted attention to a variety of environmental issues, I returned to private practice and eventually became the director of the Ocean Law Project at Earthjustice in 1998. Funded largely by the Pew Charitable Trusts, this project filed a series of suits against the federal government that compelled the government to do a better job of preventing overfishing, protecting essential fish habitat, and minimizing the incidental killing of fish. After helping to launch Oceana (an international ocean conservation organization) in 2001, I returned to Earthjustice to continue fighting for ocean conservation.
From Washington, D.C., I work with Earthjustice lawyers from around the country; we've won notable victories over the past few years that protect ocean resources—including forage fish, sea turtles, and marine mammals. The battle to protect ocean and coastal ecosystems continues, both in this country and elsewhere. Currently, Earthjustice lawyers are working to minimize the decimation of forage fish along both coasts, reduce estuary pollution, protect grazing parrotfish in the Caribbean, and control the harmful effects of excessive noise in the ocean. We look to stay busy in the years ahead.
Earthjustice is the premier nonprofit environmental law organization. We wield the power of law and the strength of partnership to protect people's health, to preserve magnificent places and wildlife, to advance clean energy, and to combat climate change. We are here because the earth needs a good lawyer.