A Win For Roadless Forest, Climate
Earthjustice prevailed after four years of fighting to protect the roadless forest in western Colorado from a coal mine that would deal a double whammy of damage.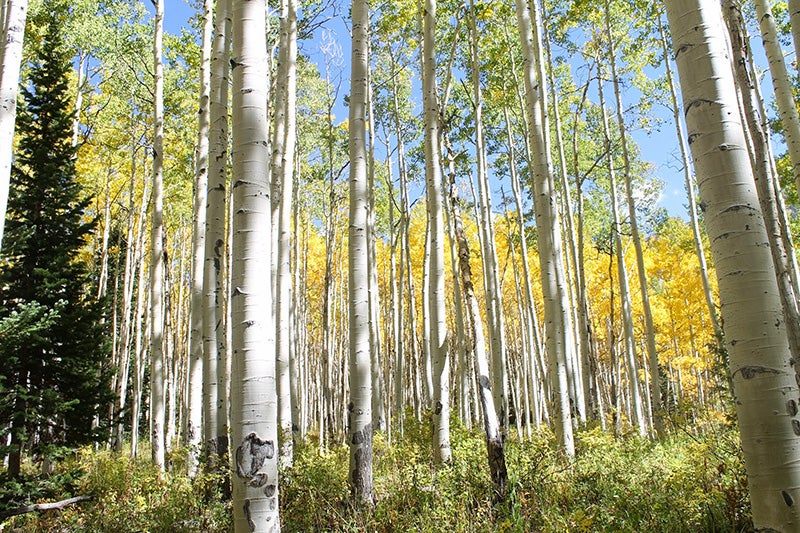 It was a good day in court for Earthjustice and our clients after four years of fighting to protect the roadless forest in western Colorado from a coal mine that would deal a double whammy of damage through road construction and millions of tons of climate pollution.
The Sunset Roadless Area is a 5,800-acre area within the Gunnison National Forest that provides great backcountry hiking and hunting, as well as habitat for goshawk, black bear, elk, and the imperiled lynx.
Arch Coal, the nation's second-largest producer, was poised on July 1 to unleash bulldozers to carve up to 6 miles of road through the Sunset Area for coal exploration, a prelude to even more roads the company says it needs to remove 10 million tons of coal under the area to expand the West Elk mine.
But four days earlier, U.S. District Court Judge R. Brooke Jackson issued a 36-page order that halted the 'dozers.
In his ruling, Judge Jackson made clear that federal agencies approving the West Elk expansion can't bury their heads in the sand when analyzing the coal mine's climate pollution impacts.
In approving the mine expansion, the Forest Service and Bureau of Land Management had minutely accounted for the alleged economic benefits of the mine expansion—in terms of jobs, tax receipts, and income.
But when it came to one of the most obvious environmental impacts—climate pollution from coal mining and from burning the coal—the agencies had thrown up their hands. They claimed it was impossible to disclose the impacts of millions of tons of additional climate pollution although federal agencies have been assessing such costs in rulemakings for years.
Judge Jackson saw through this sleight of hand. He wrote:
In effect the agency prepared half of a cost-benefit analysis, incorrectly claimed that it was impossible to quantify the costs, and then relied on the anticipated benefits to approve the project.
The court found the agencies' decision to sweep aside climate impacts broke the law that requires agencies to take a "hard look" at all environmental impacts.
This ruling shines a spotlight on a problem with coal mining across federal lands: the federal government's decision to ignore its own huge contribution to climate change.
Hundreds of millions of tons of federal coal are mined every year across the West, but the agencies in charge have almost never owned up to the impacts that this climate pollution will have.
Disclosing climate impacts needn't be complicated. Models and protocols have existed for years that project the harms from an additional ton of climate pollution to the economy, to agriculture, to property and to the environment.
Apparently, what would be hard is having an honest conversation about whether the true costs of mining and burning coal outweigh the benefits. (At West Elk, a BLM economist worried that the cost of carbon pollution could be "overwhelming.")
The court's ruling here may help force that honest conversation at West Elk and beyond. Which will be an important step in getting the agencies and the public to understand it's time to move away from this costly, dirty, deadly fuel.
Ted was an attorney in the Rocky Mountain regional office from 2003–2018. He protected wilderness, roadless areas and the planet's climate on behalf of conservation groups in the Four Corners' states.
Earthjustice's Rocky Mountain office protects the region's iconic public lands, wildlife species, and precious water resources; defends Tribes and disparately impacted communities fighting to live in a healthy environment; and works to accelerate the region's transition to 100% clean energy.