Cuts to Animal Protections Aren't Surprising to Anyone Who Knows David Bernhardt
As a former oil and gas lobbyist, Interior Secretary David Berhardt has a long history of proposing regulations that benefit industry at the risk of species extinction.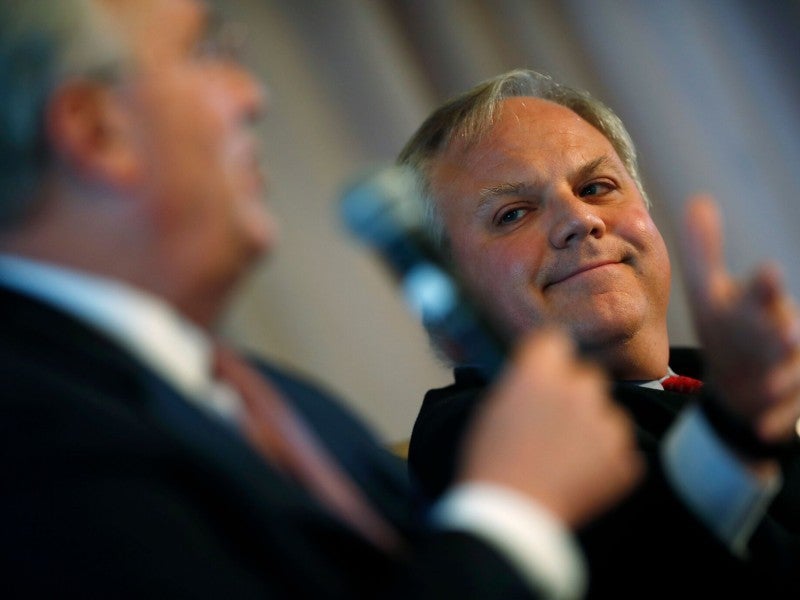 Who would want to make it harder for vulnerable species to survive on an increasingly imperiled planet? That would be David Bernhardt, Trump's Secretary of the Interior.
Today, Bernhardt dramatically weakened the rules that implement the Endangered Species Act. He is attempting to weaken the popular environmental law that serves as the last safety net for animals and plants facing extinction.
These rollbacks are a gift to industry, removing legal barriers that protect endangered species and their habitats from harmful fossil fuel extraction operations. The changes include permitting actions that gradually destroy listed species, depriving newly listed threatened species from receiving automatic protections, and prioritizing economic considerations into decisions, that until now, have been purely based on scientific analysis.
As a former lobbyist for the oil and gas industry, Bernhardt is continuing his role as the fossil fuel industry's liaison to the government. Earthjustice has tracked Bernhardt's record of industry-favoring deregulation that directly — and often illegally — harms protected species.
When his predecessor, Ryan Zinke, left the top spot at the Interior in 2017, Earthjustice sounded the alarm about the people Bernhardt really represents:
Before rising to secretary, he was a key connector between polluting industries and a department charged with overseeing public lands:
Many cuts to animal protections proposed under Bernhardt have directly benefited his former clients, at the risk of extinction for endangered species:
We are fighting the administration's reckless abandonment of endangered species in court. Learn more about animals that have been saved from the brink of extinction thanks to the Endangered Species Act.
Alison Cagle is a writer at Earthjustice. She is based in San Francisco. Alison tells the stories of the earth: the systems that govern it, the ripple effects of those systems, and the people who are fighting to change them — to protect our planet and all its inhabitants.