Five (True!) Tall Tales About Trees
This Arbor Day, we're celebrating the holiday with five fun facts about trees, along with a list of the various ways that Earthjustice is working to save these invaluable organisms.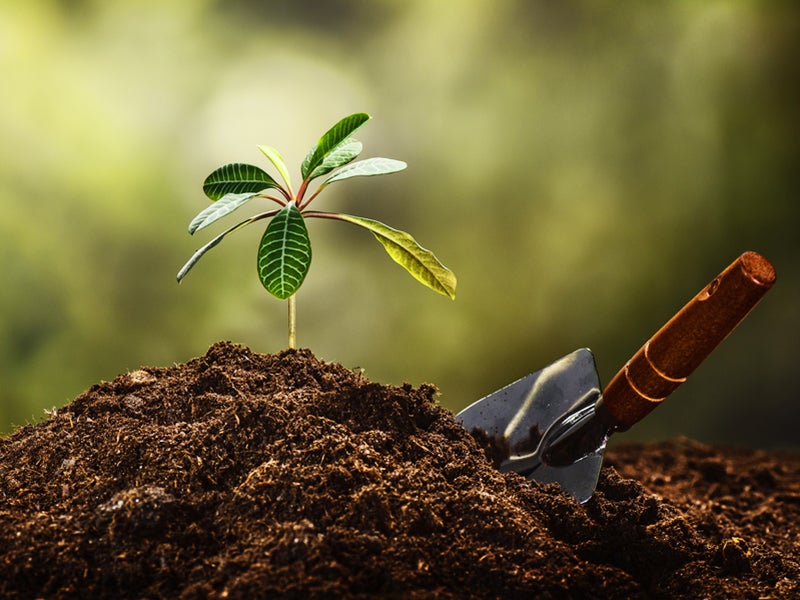 Approaching its 150–year anniversary, this year's Arbor Day falls on April 29. The tree planting festival began with Julius Sterling Morton, a pioneer who in 1852 settled on the then-treeless plains of Nebraska. The nature lover was the editor of Nebraska's first newspaper and built enough public support to convince Nebraska's board of agriculture in 1872 to "set aside one day to plant trees, both forest and fruit." More than one million trees were planted in Nebraska on the first Arbor Day. Other states soon passed legislation to observe Arbor Day, and today, Arbor Day is celebrated across the country.
The legacy of Morton's environmental stewardship and the need to focus our conservation efforts on trees are no less salient today. Trees breathe in CO2, combatting climate change; trees filter pollutants, cleaning our air; and trees provide food, energy and jobs. Earthjustice knows the value of seeing the forest and the trees, which is why we fight to protect our nation's many forest ecosystems and their inhabitants.
In honor of these beautiful and wild organisms, here are five unexpected tree facts: 
Come summertime in Alaska's Tongass National Forest, a rare and imperiled wolf hides its newborn pups from predators in the root systems of old-growth trees. Alexander Archipelago wolves roam the coastal mainland and the large islands of the Southeast Alaska archipelago. After decades of old-growth logging and aggressive hunting and trapping, these wolves are in a precarious decline.  Earthjustice's work in the Tongass aim to protect old-growth habitat not only for wolves, but also for their main food source, Sitka black-tailed deer, a species of exceptional importance to subsistence and recreational hunters across Southeast Alaska.
 
An entire quaking aspen forest in Richfield, Utah, is actually a single, 800,000-year-old organism. All the trees are genetically identical and connected by one massive underground root system. Also known as the "Trembling Giant," this forest is the heaviest known organism, weighing 13 million pounds. But that's not the only prehistoric find in the state. The Bureau of Land Management's Richfield Field Office manages 2.1 million acres of red rock country that are rich in archaeological resources and Native American history. Responding to Earthjustice litigation, the BLM must finally take the steps required by law to identify cultural artifacts on these public lands before allowing in off-road vehicles.  
On the steep slopes of the Mauna Kea volcano in Hawai'i, an unusual tree produces seeds that are lethal to most creatures—but the endangered palila can't eat enough. The bright yellow-headed bird feeds on the mamane tree's seeds, which have a toxic level of alkaloids and a violently bitter taste. Having evolved resistance to the deadly seeds, palila birds rely almost exclusively on them for nutrition. The introduction of grazing sheep and goats in the early 20th century led to a sharp decline in mamane trees and palila numbers. Under pressure from Earthjustice litigation, the state of Hawai'i has moved forward with construction of a sheep-and goat-proof perimeter fence to protect palila habitat.
 
The old-growth forests of the Pacific Northwest and Southeast Alaska are some of the most carbon-dense ecosystems in the world, playing a key role in mitigating climate change.  These ancient forests store vast amounts of carbon and continue to sequester more from the atmosphere over time.  Alaska's Tongass National Forest stores by far the most carbon of any national forest and contains the largest intact areas of temperate rainforest in the world. Earthjustice's work on the Tongass focuses on ending industrial-scale old-growth logging, and on protecting the people and the wildlife species that depend upon this extraordinary forest. After 15 years of legal battles, Earthjustice recently won protections for 9.3 million acres of road-free areas in the Tongass.  
In the Yellowstone region's high alpine climate, mountain pine beetles are destroying a key food source for grizzly bears: whitebark pine seeds. Historically, following years when whitebark pines failed to produce large crops of seed-bearing cones, Yellowstone grizzly bears produced fewer cubs. Now the mountain pine beetles are consistently ravaging the trees, surviving what used to be harsh winters because of climate change. With thousands of acres of dead whitebark pine trees, bad cone years may be standard fare for the bears. We are carefully reviewing a federal proposal to remove Yellowstone's grizzlies from the protections of the Endangered Species Act to ensure that government biologists applied sound science in addressing the resulting impact to bears.
A graduate of Wesleyan University with an honors degree in English and environmental studies, Anna was an intern at Earthjustice in San Francisco. She previously interned at Women's Earth Alliance, and managed a half-acre garden and orchard growing produce for a Community Supported Agriculture program.