Francia Márquez, Renowned Afro-Colombian Activist: What Environmental Racism Means To Me
In an exclusive interview, Francia sat down with Earthjustice to talk about the state of the environmental movement across the globe, the U.S. role in her community's plight, and how she deals with constant death threats.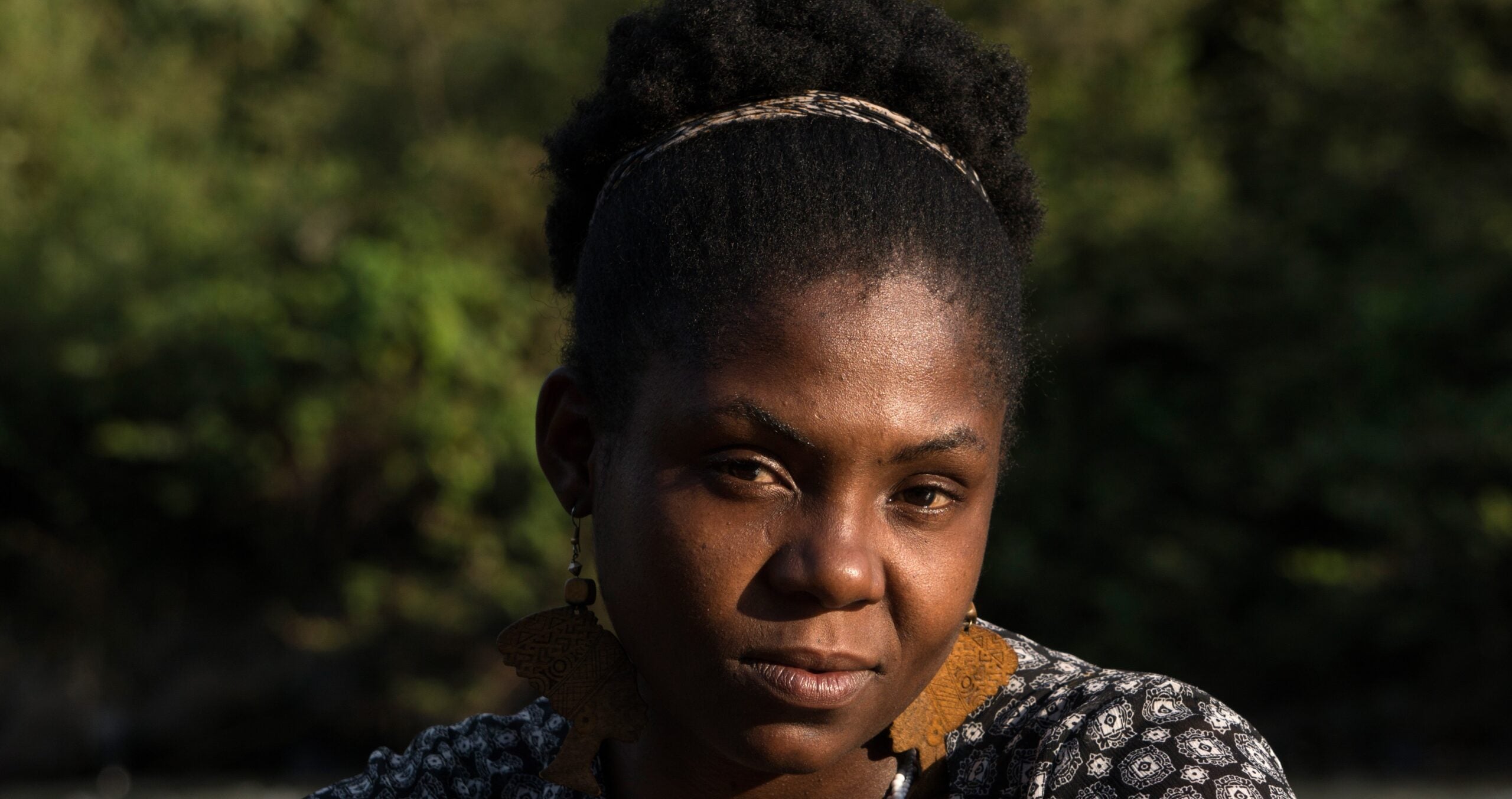 Environmental activist Francia Márquez will become the first Black vice president of Colombia after winning an election on June 19 as part of a progressive ticket.
Márquez campaigned on a promise to shift the country's economy from fossil fuels to clean energy. She has a record of standing up for environmental justice, and in 2018 she won the prestigious Goldman Environmental Prize for her work to retake her community's ancestral territories from illegal gold mining. However, her international recognition comes at a very risky price.
Francia was born in Yolombó, a town nestled in the southwestern department of Cauca, where more than 250,000 Colombians of African descent live. In November 2014, she spearheaded a women-run march to protest illegal gold mining, due to the use of mercury and cyanide to break down rocks and obtain the coveted metal. This process has tainted Rio Ovejas, a critical waterway for fishing and drinking water and, as a result, Francia and 80 women walked for 10 days to Colombia's capital, Bogotá, to protest the town's conditions. After 22 days of protests on the streets, the Colombian government agreed to stem illegal mining in the town of La Toma.
Because of her anti-illegal mining work, she has been a target of organized crime. In 2014, Francia was displaced from her hometown of Suárez following death threats, and last May, armed men opened fire on Francia, as well as a group of social leaders and human rights advocates. Despite all obstacles, she decided to study law and advocate for her community.
In an exclusive conversation with Earthjustice in 2019, Francia addressed environmental racism in Colombia and abroad, her perilous journey as an activist, and why the U.S. is responsible for the current conditions in her community.
What are the effects of environmental racism in your country?
Colombia is a country that has traditionally been run by wealthy families. When Black and Indigenous communities demand that large-scale mining be removed from our communities and we ask for protection under the rule of law, the ruling families say that we're posing a hurdle to economic development. That's when I ask, what kind of development are they referring to, especially when Indigenous and Black communities lack basic utilities? The community I live in has no drinking water, and our river has been polluted with chemicals used for illegal mining.
Furthermore, the Colombian state does not invest in social projects. Their idea of economic development is to extract ore and territories from ethnic communities. This move is a sheer example of structural racism, and every time a social leader's voice or mine is lifted up to demand rights enshrined in the Constitution, then we end up being military targets by armed groups in our territory, particularly right-wing paramilitaries.
How would you describe Colombia's environmental movement currently?
Colombia is the world's second-deadliest country for environmental activists, according to Global Witness. It is unfathomable that we're still witnessing killings in a country that is supposedly making strides in achieving peace after the [2016] accord. Unfortunately, interest groups, some economic sectors, and politicians do not want to change the current economic model that leads to what I call "necro-politics," or the politics of death. They don't want to stop fracking, and the Colombian government thinks of extractive industries as the only means of development.
EDITOR'S NOTE: For decades, Colombia sprayed tremendous quantities of the cancer-linked chemical glyphosate over the countryside in an attempt to wipe out the coca plants that feed the country's cocaine trade. Earthjustice worked with our partners at the Interamerican Association for Environmental Defense (AIDA) to end the dangerous spraying program, which was suspended in 2015. Recently, Colombia's president has pushed to begin spraying again.
With respect to aerial coca fumigation, the government doesn't seem to understand that coca won't be eradicated and that people will instead be displaced. In order to stop coca crops, the government should invest in social investment in farm products so they stay away from growing coca, but there is no willingness from the government, and aerial spraying of glyphosate will deteriorate our environment.
According to Global Witness, more than 1,700 environmental defenders were killed worldwide between 2002 and 2018. What should environmental organizations do to stop this?
Much of the pressure environmental leaders experience comes from developed countries. The U.S. is responsible for what happens to us as environmental leaders because of its multinational companies' work in our communities. These companies, directly or indirectly, are complicit of this genocide. If there weren't economic interests in these territories, we wouldn't have to get up and fight in order to have a decent life. We're risking our lives to stop harmful extractive industries, because the latter are enjoying benefits at the expense of the many people who have died.
You are holding the U.S. accountable for the current state of your community. How can individual Americans make a difference when the Trump administration keeps rolling back environmental protections while siding with industry?
The population has the power to change the course of history. The U.S. will have presidential elections next year. Will Americans re-elect him? This is America's greatest challenge. Otherwise, U.S. powerful companies will keep pouring in here while we're in the midst of a crossfire.
So how can we be more aware of the challenges the environmental movement is facing?
Sometimes I believe we're victims of our own invention. We elect legislators who only cater to interest groups and other harmful industries. People must be more conscious about the kind of officials they elect, because it's not just the lives of social leaders that are at stake, but the very existence of humanity today.
Is there something else you'd like to add?
Humanity's greatest challenge is to either work together to preserve this planet or destroy it. It's up to us to assume our own responsibility and defend life. In Colombia, we're creating campaigns to incentivize reforestation, as well as recycling. We want to raise awareness about the products that can be composted and how we re-use certain items. There is so much we can do.
This blog post was originally published in 2019. It was updated in June 2022 to reflect the news of Márquez's election.
Based in New York, Robert is the Public Affairs and Communications strategist for Latino Engagement and Outreach. He has more than a decade of experience working for mainstream media outlets, U.S. Hispanic and Latino news channels, and think tanks.
The International Program partners with organizations and communities around the world to establish, strengthen, and enforce national and international legal protections for the environment and public health.